COVID19: We risk our lives at isolation centre yet people say its fake, Doctor cries out
A doctor, Bella Nifemi has cried out that Nigerians do not appreciate the services they render to humanity, but, rather claim that they are faking the whole stuff.
Doctor Nifemi made the lamentation in a memo she personally signed and published by Nigeria Health Watch.
She lamented that while she and her colleagues risk their lives daily at COVID19 isolation centres, people still deride them, saying 'it's not real or it's malaria they are managing'.
"We are risking our lives daily at the isolation centre, deprived of so many things only for people to say it's not real or it's malaria we are managing…"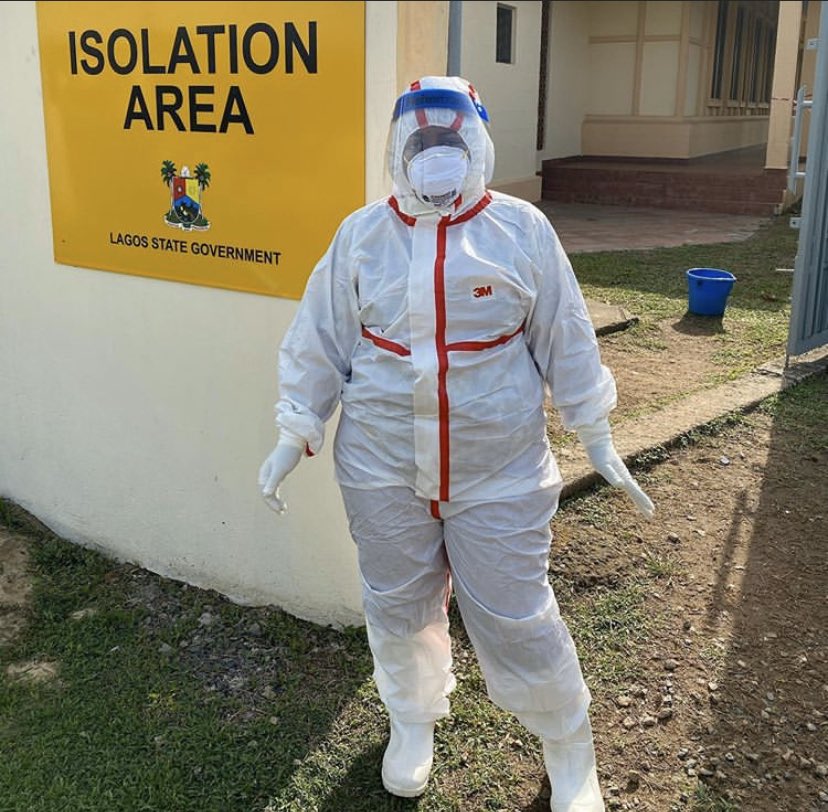 Doctor Nifemi wrote:
I work in one of the COVID19 Isolation Centres in Lagos State, Nigeria.

It's really a challenging and life changing experience for me. Sometimes the fear of known/unknown sets in.

I have had moments where I want to pull out and go back home, then I remember my warriors on admission who are always excited when I'm around for their sample collection.

Do I miss my home? Yes, I miss my bed and my toilet where I do most of my writing.

How do I feel about people saying COVID" 19 is a scam in Nigeria? Really bad, we are risking our lives daily at the isolation center, deprived of so many things only for people to say it's not real or it's malaria we are managing.

For people who think this is a joke, it is not fair to those who lost their lives to this virus especially our colleagues.

COVID19 is not a scam. It is real. We should be grateful that we don't even have many patients who are in very bad conditions in Nigeria (like the ones you all are referring to, the ones we see on TV) in Nigeria.

Just stay safe and help us flatten the curve to reduce our workload at our isolation centers."

I am Dr. Nifemi and this is my #COVID19NaijaStory