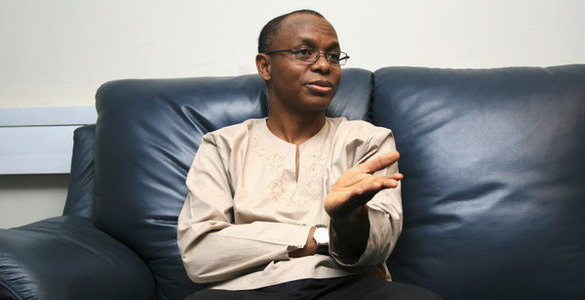 The number of deaths keep rising in the attack that happened in three villages in Kaura and one in Jema'a Local Government areas in the southern part of Kaduna State by herdsmen.
 The death toll from the invasion of three villages in Kaura and one in Jema'a Local Government areas has risen from 21 to 26 yesterday, after the Atakad Development Association, ADA, confirmed the recovery of four more corpses as well as the death of another victim. 
The state Police Commissioner, Mr. Agyole Abeh, yesterday confirmed that he lost two of his men in the Sunday attack on Bakin Kogo village, in Jema'a council, saying he had relocated to Kafanchan to coordinate the police to ensure peace and security in the troubled areas. 
He said that the Security Council, imposed a fresh 24-hour curfew on Jema'a and Kaura Local Government areas with immediate effect. Southern Kaduna Peoples Union, SOKAPU, faulted the 24-hour curfew imposed on the two councils, saying innocent natives had suffered both death and hunger than peace and security under such a total curfew in the past.
The Chairman, Caretaker Committee of Atakad Development Association, ADA, Enoch Andong, said: "I want to tell you that we have sadly recorded more deaths from the Monday herdsmen invasion. "You know that Zilan is up in a hill. Yesterday, we carried out a search until late in the evening. We found Mrs. Josephine Francis, 35, almost burnt to death. She had escaped from the village and hid in the grass. The attackers then set the grass ablaze and left. 
"She was taken to Jos University Teaching Hospital, JUTH, and was pronounced dead today (yesterday). 
"Her son, Nathaniel Francis, aged five, was also killed. We also found his corpse yesterday, late in the evening. We also recovered the corpse of Thanko Kuliat, 46, Amos Yashim, 67, and Adamu Kambai, five. "Late Josephine's husband, Francis, is also at JUTH, and we are asking for prayers because his condition is critical. The body of the herdsman that was shot and killed by the Nigeria Army in Ashim, is still at the Kaura Police Station. 
"We thank the soldiers for coming on time to Ashim. More lives would have been lost. But Zilan was not lucky. The entire village of more than 100 homes was totally razed. There is not a single human being today there. I doubt if that village will ever recover. 
"About 10,000 people from these Atakad villages may have been displaced. Mifi did not suffer arson, but in Ashim, 54 houses were burnt, including the only Catholic Church there." 
Mr. Agyole Adeh, confirmed that two of his men were killed in the assault on Bakin Kogi, Jema'a council. Speaking to Vanguard on phone, the police boss said: "Two of my men were killed in Jema'a. But the situation has been brought under control. I have already relocated to Kafanchan, as directed by the governor on Monday. "I am in Kaduna to brief the governor on the situation. 
But I want to assure you that we have the situation under control and I will be operating from Southern Kaduna." el-Rufai imposes24-hour curfew Meanwhile, Governor Nasir el-Rufai has imposed a 24-hour curfew over the two affected councils. A statement by his spokesman, Samuel Aruwan, yesterday afternoon, read: "The Kaduna State Security Council has imposed a 24-hour curfew on Jema'a and Kaura Local Government areas of Kaduna State with immediate effect. 
"The action became necessary to protect lives and properties and avoid further breakdown of law and order in the two local government areas. "All security agencies on a special operation in the two councils have been directed to ensure strict compliance. Only essential workers and those on humanitarian services are allowed movement after due clearance by security agencies."