Documents: Gowon indicted in $22m Malaria grant fraud & corruption as Head of State
ElombahNews has obtained documents showing that General Yakubu Gowon [retd.], through his foundation the Yakubu Gowon Center for National Unity and International Cooperation, normally referred to as "YGC", was indicted in Malaria grants fraud, as well as running a very corrupt regime as the Head of State.
In a report published on 31st October, 2011, Gowon's foundation was recently indicted in the global Malaria heist in history.
Investigation revealed that YGC diverted nearly 22 million Dollars in grant fund disbursement with 35 different companies & 4 individuals.
See the attached document: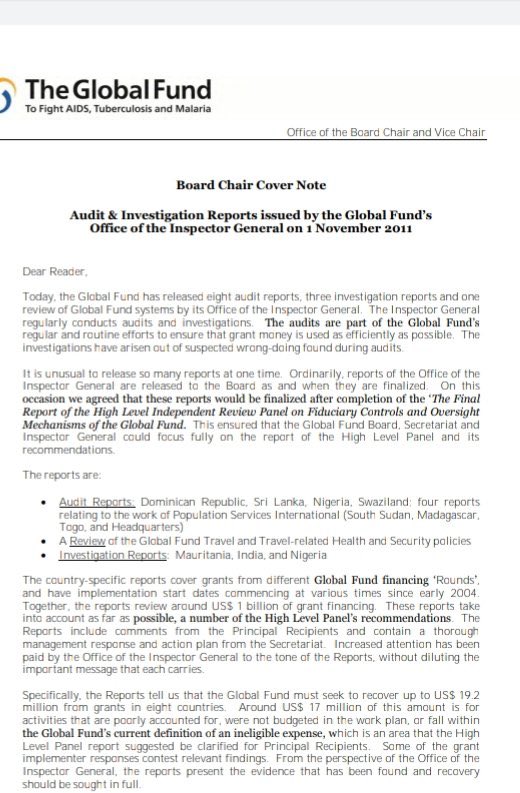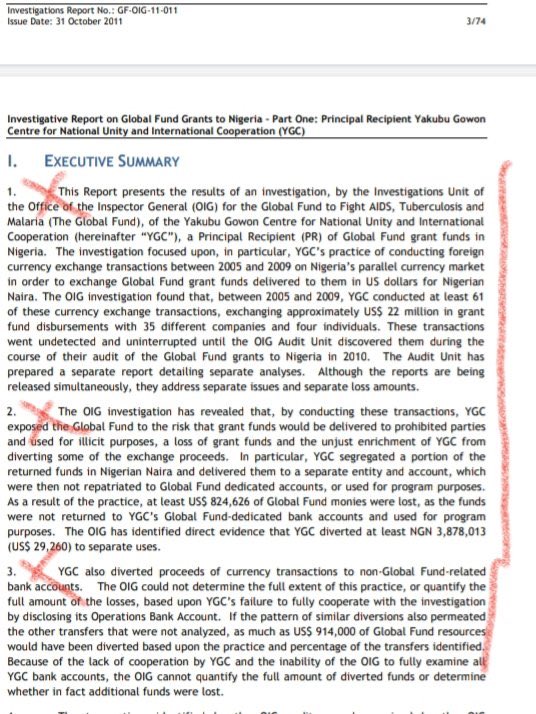 This is not the first time Gowon is accused of corruption.
A memo obtained by ElombahNews showed that corruption was part of the reason his regime was overthrown by the Murtala Muhammed junta in 1976.
The memo reads in part:
The Gowon regime came under fire because of widespread and obvious corruption at every level of national life.

Graft, bribery, and nepotism were an integral part of a complex system of patronage and "gift" giving through which influence and authority were asserted.

Although the military had pledged to rid the government of corruption, the public became increasingly aware of abuses, primarily because of daily exposes in the press.

In 1973 the federal government established a special anticorruption police force–the "X_ Squad"–whose subsequent investigations revealed ingenious forms of extortion and fraud– not only in government and public corporations but in private business and in the professions as well.

A major scandal that had international implications and reached the highest levels of government and the business community took place in the mid-1970s; it involved the purchase abroad of construction materials by state agents at prices well above market values.

Rake-offs were pocketed by public officials and private contractors.

Other scandals in hospitals and orphanages shocked the populace, while corruption in importing medical drugs whose effective dates long since had expired revealed that even the health of Nigerians was at risk.

Inefficiencies compounded the impact of corruption.

In mid1975 , 400 cargo ships-250 of them carrying 1.5 million tons of cement–clogged the harbor of Lagos, which had been paralyzed for fifteen months with vessels waiting to be unloaded.

To compound the error, spoiled and inferior grade cement was concealed by mixing it…
Earlier this week, a British Parliamentarian alleged that Gowon stole half of the Central Bank of Nigerian and escaped to the United Kingdom after he was overthrown by the Muhammed junta.
The revelation has generated much controversy both at home and abroad with some defending him while others upheld the accusation.