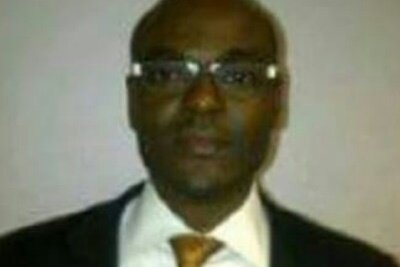 The protest and boycott against Zenith Bank shall commence as planed 9:00am Tuesday, 15th November 2016 prompt.
On Friday, 11th November, 2016, I sent an email to Zenith Bank Plc, addressed to their MD, Head of Human Resources and Head of the Risk Department. 
In my mail, I pointed out a glaring pattern of breach of its corporate social responsibility in the case of its staff, John Edobor.
Edobor had battered and nearly killed his estranged wife in one of the worst domestic violence cases in Nigerian history.
I wanted Zenith to address this particular problem in any responsible manner. I wanted nothing for myself or for our group, DPA. 
All I had in mind was to ask Zenith: 
(1) To stop supporting its staff in his continued aggression toward his estranged wife, 
(2) To assist the victim and her children, 
(3) To commit to training its officers on how to avoid domestic violence. 
These are legitimate demands that any social pressure group could lawfully pursue in the circumstance.
On the same Friday afternoon, I placed a call and reached the Head of their Risk Department, one Felix. I intended to confirm that they received the email I sent. 
I had a long discussion with Felix. He asked me if my goal was to get John Edobor fired from Zenith. 
I told him that what we would consider reasonable or adequate reaction from Zenith would go beyond firing John. 
I did not convey to him any particular demand. I indicated that I expected to be contacted by Zenith on how to resolve the matter.
On Sunday, 13th November, I received a call from the Zenith's Head of Corporate Communications. He informed me that the bank had fired John Edobor. 
We used that opportunity to discuss the case. 
I then requested his email so that I could send to him the points of our demand – assist the victim and commit Zenith Management Staff to training and orientation on how to avoid domestic violence. 
The man promised to send me by sms his email address for that purpose. 
After about two hours without hearing from him, I had to send my email to the same original three – MD, Head HR, and Head Risk Management.
In a gesture of good faith, we moved our protest from Monday to Tuesday to give Zenith more time to consider our request. 
By 6pm today, I had not heard from Zenith. I placed a call to the Head of HR. Her phone was answered by someone else. 
I left a message to the effect that I was calling to follow up on my emails. The Head of HR, Mrs. Doyin, called me back.
In the discussion between Mrs. Doyin and me, it was clear to me that Zenith had not taken this case seriously enough. 
Indeed, Mrs. Doyin who initially indicated to have been traveling and had not had enough time to review my mails, apparently seem to know about our position on the matter rather well. 
She tried to convince me that the bank was not responsible. 
It was not my intention to have an argument with Mrs. Doyin, but there was a clear disagreement between us. 
She also tried to tell me that if I was not satisfied with Zenith Bank, I should go to court, rather than to resort to protest.
For the avoidance of doubt, on this particular matter, I am not acting as lawyer against Zenith Bank. And I don't intend to. 
Rather, I am acting as a social activist who is seeking social justice and attempting to hold Zenith socially responsible.
The bottom line is that there is no indication that Zenith Bank would concede to our request at this point. 
We do not see the firing of John Edobor as being adequate to address the victim's massive medical bills or any of the hardship she faces.
In the course of my discussion with Mrs. Doyin, I detected a very bizarre claim that I threatened the bank as a result of the communications I narrated above. 
To avoid any such mischaracterization of my actions and intentions henceforth, I shall not bother to initiate any communication with Zenith Bank on this matter. 
I shall talk to them only if they called me.
But for all intents and purposes, the protest shall start tomorrow by 9am. I shall issue a final message to that effect. 
God bless you for standing up against an arrogant power. Thank you for standing for justice.
________
NOTE: Those who established this group and who manage it have made a decision to hold this protest. 
As a good member of the group, you have a choice. If you support the reasons for the protest, you will participate in it. If you don't support it, you just don't participate. 
What we do not want is for Zenith Bank officials to join the group for the purpose of countermanding the management of the group on a policy that has been decided upon. 
Again, the decision is that of the management to make. The act of protesting or not protesting is that of the members.
I fully explained yesterday the basis for holding Zenith Bank responsible. 
It was a well-articulated position and it was a deeply founded basis that is consistent with acceptable social science theory of corporate social responsibility for companies like Zenith Bank.
Emeka Ugwuonye