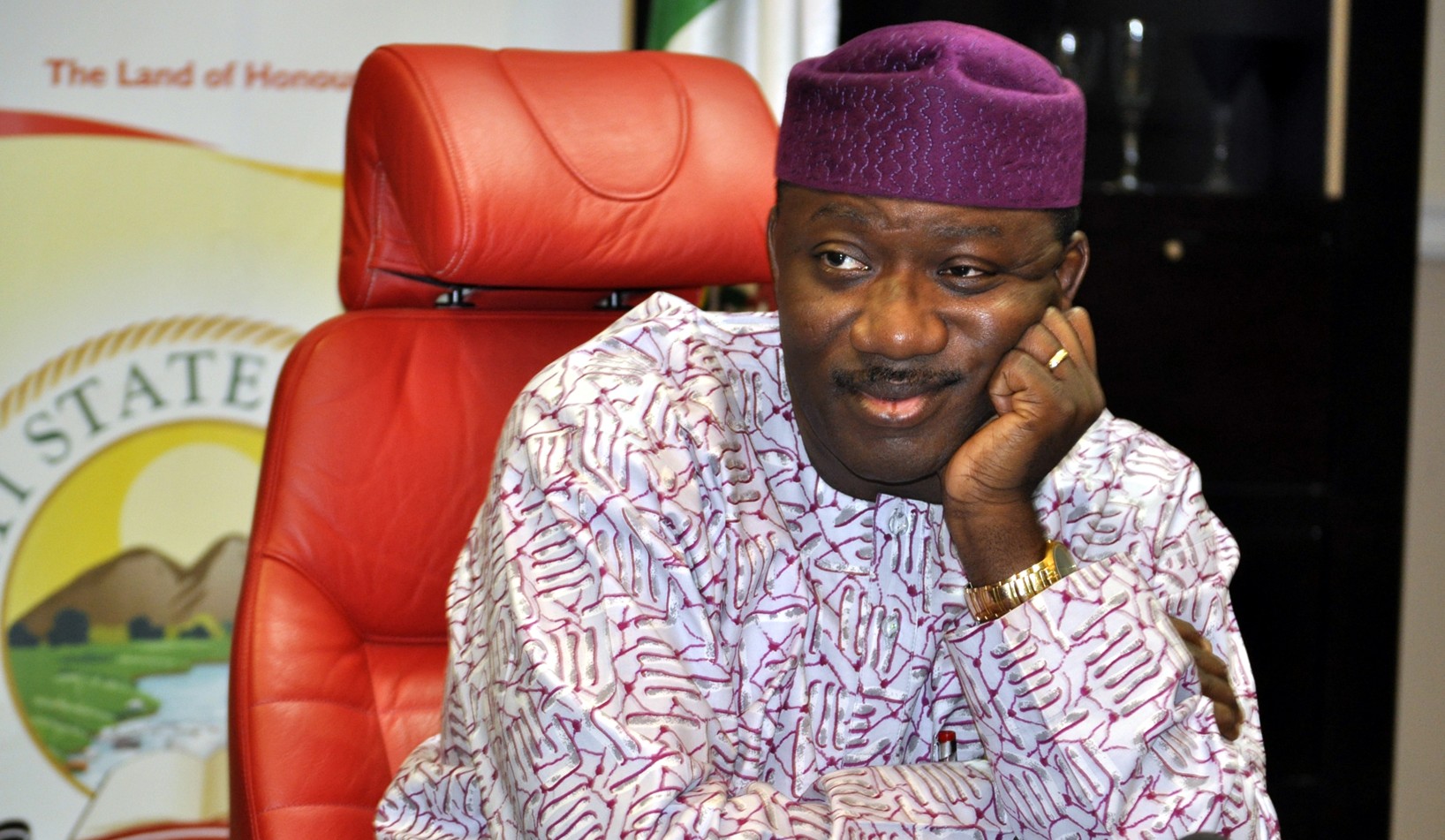 The Economic and Financial Crimes Commission, EFCC consistently ignored volumes of petition calling for the arrest and prosecution of corrupt members of the ruling All Progressives Congress, APC, despite overwhelming evidence at its disposal.
This came against the backdrop of statements credited to the EFCC boss, Ibrahim Magu, trying to defend allegations of political witch hunt against the opposition Peoples Democratic Party, PDP, and failing to arrest and prosecute corrupt members of the ruling APC.
READ ALSO Anti-corruption war is not selective – EFCC Chairman, Magu
Below is the petition containing verifiable allegations Submitted to the EFCC office in Abuja against former governor of Ekiti State, Dr. Kayode Fayemi by the State Government and concerned groups.
But EFCC could not do anything because Dr. Kayode Fayemi the current minister of Solid Minerals is a major sponsor of the presidential campaign of the All Progressives Congress (APC) and has been appointed a minister for Solid Minerals by President Muhammadu Buhari.
Magu while responding to allegations that the ongoing war against corruption appears targeted at members of the opposition, maintained that the commission has not received any petition against allegedly corrupt APC members.
"Such accusations have come up a lot, but we work with petitions before us. In fact, I am eager and waiting for something from the other side, but nothing has come so far," Magu had said.
The Opposition Peoples Democratic Party, PDP, had noted that while former PDP governors and ministers are being arrested over orchestrated petitions, their APC counterparts, with more damaging petitions are being shielded by the presidency and given "juicy" ministerial positions.
"Instead of the anti-graft agency, EFCC, to act on the petitions against Messrs. Fashola and Amaechi, they were being "rewarded" with ministerial appointments," PDP had stated.
Behold below the petition  against the APC Presidential sponsor, Kayode Fayemi:
READ ALSO EFCC Lied, ignored corruption petitions against Rotimi Amaechi