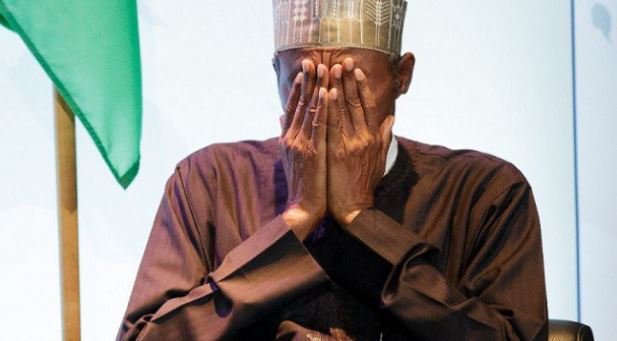 The Canada-based Egmont Group has suspended Nigeria after several failures to grant autonomy to the Nigerian Financial Intelligence Unit (NFIU).
Established in 1995, the objectives of Egmont Group are to foster international collaboration in the exchange of intelligence by member states and set standards on best practices for FIUs.
It also supports and influences the work of FATF as it relates to the mandate of FIUs under FATF Recommendations. 
NFIU, as a member of Egmont Group, has reached out to other African FIUs by sponsoring and mentoring them to join the Egmont Group.
NFIU is the Nigerian arm of the global financial intelligence Units (FIUs) domiciled within the EFCC as an autonomous unit and operating in the African Region.
It was admitted into the Egmont Group of FIUs in 2007 during the President Olusegun Obasanjo administration.
In 2013, former President Goodluck Jonathan sent a bill to the national assembly to make NFIU autonomous which is yet to see the light of the day.
The NFIU is meant to comply with international standards on combating Money Laundering and Financing of Terrorism and proliferation.
The establishment of the NFIU is based on the requirements of Recommendation 29 of the Financial Action Task Force (FATF) Standards and Article 14 of United Nations Convention Against Corruption (UNCAC).
Functions and responsibility of the NFIU include:
– Receive currency transactions reports, suspicious transactions reports, currency declaration reports and other information relating to money laundering and terrorist financing activities from financial institutions[3] and designated non-financial institutions (DNFIs[4])
– Receive reports on cross-border movement of currency and monetary instruments.
– Maintain a comprehensive financial intelligence database for information collection, analysis and exchange with counterpart FIUs and law enforcement agencies around the world.
– Advise the government and regulatory authorities on prevention and combating of economic and financial crimes.
– Provide information relating to the commission of an offence by entities and subjects linked to another jurisdiction to foreign financial intelligence unit based on the membership of Egmont Group or on the basis of bilateral cooperation.
– Promote public awareness and understanding of matters relating to economic and financial crimes, money laundering & financing of terrorist activities.
– Liaise with compliance officers and ensure strong compliance culture by reporting entities.
Elombah.com gathered that Nigeria will be expelled in toto from the global body if by January 2018 group's demands for a legal framework to grant NFIU autonomy is not met.
In that eventuality, Nigeria will be denied financial intelligence shared by the other member countries which now number 153, including the United States and the United Kingdom.
Furthermore, the country's ability to recover the loot stolen and stashed abroad will be seriously jeopardised.
Also, Nigeria will be blacklisted from international finance, which would affect use of MasterCard, Visa credit and debit cards in financial institutions.
Worse yet, international rating of Nigerian financial institutions will drop and that will restrict their access to some big-ticket international transactions.
So far, the suspension is reckoned as the greatest setback to the president Muhammadu Buhari administration which premised its campaign promise on fighting corruption.
—
Would you like to be receiving ALL Elombah.com news links 'On The Go' on WhatsApp?  If yes, please provide us your WhatsApp number via publisher@elombah.com or inbox +2349050382526 and you are ready to go!
© Copyright 2017 www.elombah.com; unless otherwise indicated, all images are courtesy of Twitter; send eyewitness accounts/reports/articles to publisher@elombah.com; follow us on twitter @Elombah; like our Facebook page: Elombah.com; join us on WhatsApp HERE
For advert placement call us on +447460770987, +2349050382526