Buhari Attempts To Score Political Points Over Ekwueme's Illness  
I have just read that the federal government of Nigeria is scampering to fly former vice president Laex Ekwueme abroad for "proper medical care."
On whose referral? 
Is this a vote of no confidence by our government on health care in Nigeria?
Excuse me!
I hope Ekwueme and his family should decline this offer.
It will be either a waste of their money or that of tax payers.
I am a doctor and have worked in the UK since 2004.
From my experience here, there is no care that Ekwueme will receive abroad that cannot be offered him in a lot of hospitals in the private sector in Nigeria including where he is staying for now.
I bet every body on this.
Haba!
We have a teaching hospital in Enugu where I did my residency in the 1980s.
We have another one in Nnewi.
I studied medicine in the College of Medicine in Ibadan.
I also remember we have a medical school in Lagos University and a modern medical center built by Abacha's wife in Abuja.
In all these Tertiary hospital, we have professors in every discipline in modern medicine. 
Our leaders should simply pump resources and attention into these hospitals, if they think they are providing substandard medical care.
How much did it cost the Ojukwu's family and/or the federal government when Ojukwu was flown abroad for medical care and did not survive despite the care there.
The trip was not necessary, just like that of Chief Ekwueme in this case. 
Can our leaders please use their common sense and stop playing politics with everything.
This is pure politics by Buhari and APC. — Sent by Patrick Nrialike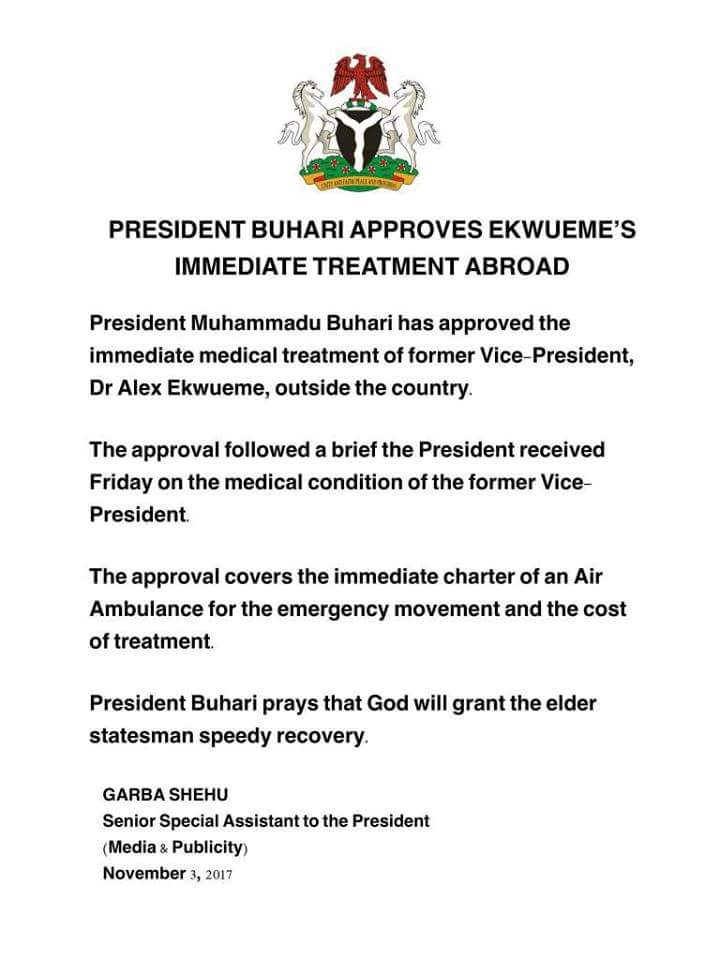 Why are you approving a perk Ekwueme is already entitled to and announcing it?
Those thanking PMB for approving oversea treatment for Ekwueme ought to know that treatment of former VP is a given under our law.
Buhari  Wants to profit from someone's misfortune. Claiming credit for what is statutorily former VP Ekwueme's entitlement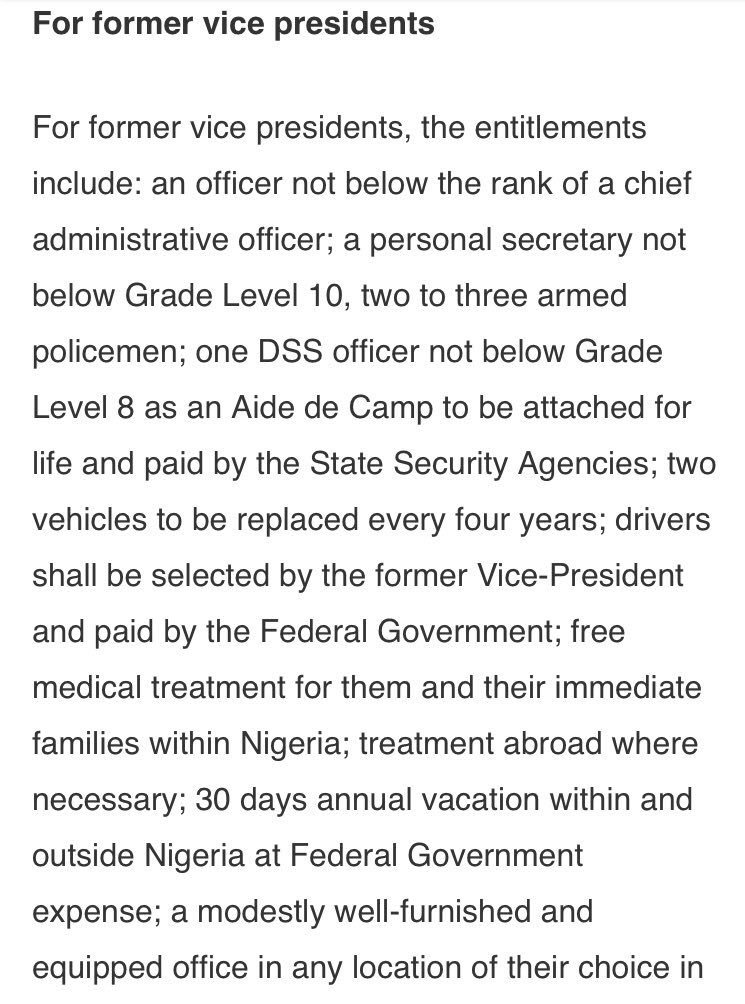 Except the Presidency does not know the law, the President shouldn't do this. This is Dr. Alex Ekwueme's right. 
This is the law:.