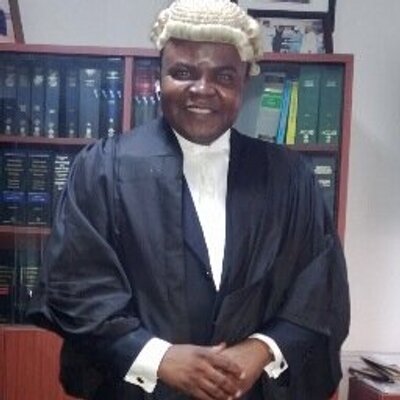 My law firm, ECULAW & CO., has volunteered to represent the Indigenous People of Biafra [IPOB] protesters, about 37 of them who have been facing trial in Enugu for protesting. 
Last month, we detailed two lawyers from our firm to be in Enugu to ensure release on bail of those arrested. 
We achieved that objective. 
Trial was scheduled for 9th and 10th of March at the Magistrate Court, Enugu.
Enugu is my home state. I am quite worried about the circumstances that led to the arrest of these protesters. 
I became even more worried when I learned that similar protesters were shot and killed in Abia State by the Nigerian securities forces. 
We are taking these trials very seriously. 
Today, Sunday, 6th of March, I sent one of the ECUlawyers, Nick Egbonwonu to join another of our lawyers, Nwabaa Clinton O, who is already in Enugu. 
The two will be preparing for the trial coming up on the 9th and 10th. I shall join them, arriving in Enugu by Tuesday night. 
I shall personally conduct the defense in court on the 9th and 10th. I look forward to leading my brave and brilliant Associates in these important trials. 
I will use the opportunity to meet some of the DPA members in Enugu. The meeting shall be by 6pm at a venue to be announced by 2pm on that date.
Emeka Ugwuonye