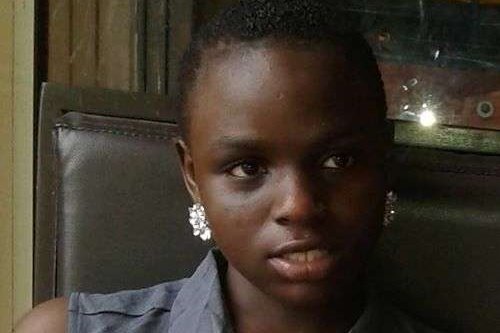 The hearing of the case of Rita Ese Oruru, the 14-year-old girl reportedly abducted from Bayelsa state has again been shifted to December 8, 2016.
The postponement follows the absence of the presiding judge of the Federal High Court in Yenagoa, the state capital, on Monday.
The kidnapping of Ese Oruru, the youngest child of Charles Oruru and Rose Oruru, occurred on 12 August 2015 at her mother's shop in Yenagoa local government area, Bayelsa State. 
Ese, who was 13 years old at the time, was abducted by man named Yunusa Dahiru (alias Yellow) and taken to Kano, where she was raped, forcibly Islamized and married off without her parents' consent. 
The conversion and marriage took place in the palace of the Emir of Kano, Sanusi Lamido Sanusi.
Although both the prosecuting counsel and the defense team were present in the court for continuation of the hearing, no reason was given by the court officials on the absence of the judge.
The accused, Dahiru Yinusa who is currently on bail was also present in court and his lawyer, Mr Kayode Olaosebikan, told journalists that he is eager to have the case concluded.
Ese's story first caught the attention of media outlets when her parents pleaded with the public for her release. 
Efforts to return the young teenager to her parents proved futile. 
However, on 29 February 2016, Ese was reported to have been rescued by Kano State Police and placed in custody of the Nigerian government. 
She was later revealed to be five months pregnant with her kidnapper's child after being released.
Meanwhile, the parents of Ese Oruru who were also present in court expressed concern over the outcome of the case.
They also lamented the education and living conditions of their daughter and her baby, owing to their inability to adequately cater for their needs.
Dahiru, a tricycle operator, is accused of conspiring to abduct Ese to Kano and is facing a five-count charge of criminal abduction, sexual exploitation and unlawful carnal knowledge of a minor.
He pleaded not guilty to all. 
A lawyer in the defense counsel's team said they believed it was 'a typical case of Romeo and Juliet' and that they do not believe that Ese was 13 years old.
Charges against Yunusa were filed after Miss Oruru was handed over to her parents after six months of her alleged abduction.
He was granted bail of three million Naira and two sureties of like sum who were asked to present three years tax clearance receipts.
Various leaders, public figures and youth groups condemned Dahiru's actions. 
Human rights lawyer, Ebun Adegboruwa, called the incident a "clear case of child trafficking" and "a worse form of corruption."
Kano State government, through its Information, Youths and Sports Commissioner, Malam Garba, denied any involvement.
It demanded that the culprit be prosecuted since the Constitution and Islamic teaching abhor abduction and forced marriage.
© Copyright 2016 www.elombah.com; Send eyewitness accounts/reports/articles to publisher@elombah.com; follow us on twitter handle @Elombah; like our Facebook page: "Elombah.com"
Share your thoughts in the comment box below: