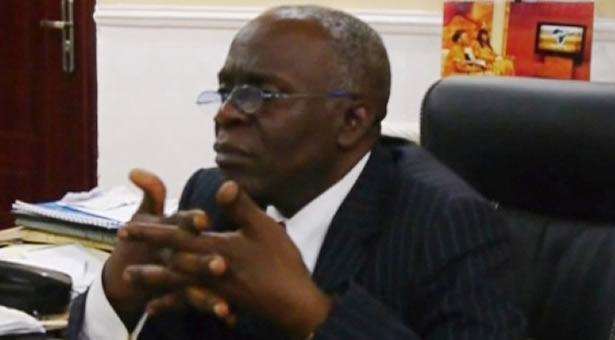 Legal luminary, Mr. Femi Falana [SAN], has strongly condemned the proposed life pension and immunity from prosecution for the Senate President and other officers of National Assembly.
In a statement Sunday, Mr. Falana described the proposal as insensitive, irrational, and immoral.
"Indeed, it is the height of insensitivity for legislators to propose life pension for their leaders at a time that workers are owed arrears of salaries in many states of the federation," said Mr. Falana, a Senior Advocate of Nigeria.
The lawmakers, at the end of a two-day retreat on constitution review on Saturday, took the decision to shield its presiding officers, as well as those of state Houses of Assemblies, from prosecution.
They argued that since the other two arms of government – executive and judiciary – are enjoying immunity, the third arm ought to follow suit.
Mr. Saraki is currently facing prosecution for forgery and false and anticipatory assets declaration, while Ike Ekweremadu, his deputy, is being tried for forgery.
The proposal came amidst allegations of sexual misconduct against three Nigerian lawmakers by the United States government during the lawmakers' visit to Cleveland for the International Visitor Leadership Programme.
Mohammed Gololo (APC, Bauchi) was accused of grabbing a hotel maid and soliciting sex, while Samuel Ikon (PDP, Akwa-Ibom) and Mark Gbillah (APC, Benue) allegedly requested a car park attendant to help them secure the services of prostitutes.
Mr. Falana said the lawmakers' proposal to shield their presiding officers from prosecution is "provocative."
"No serious nation can grant immunity to legislators who have been linked with criminal diversion of public funds, forgery and rape," he said.
"We can assure the concerned members of the public that the satanic proposals of the legislators will not succeed.
"It is pertinent to inform the legislators that the members of the human rights community have resolved to mobilize the Nigerian people to reject both proposals."
 © Copyright 2015 www.elombah.com. Send eyewitness accounts/reports/articles to publisher@elombah.com; follow us on twitter handle @Elombah; like our Facebook page: "Elombah.com"