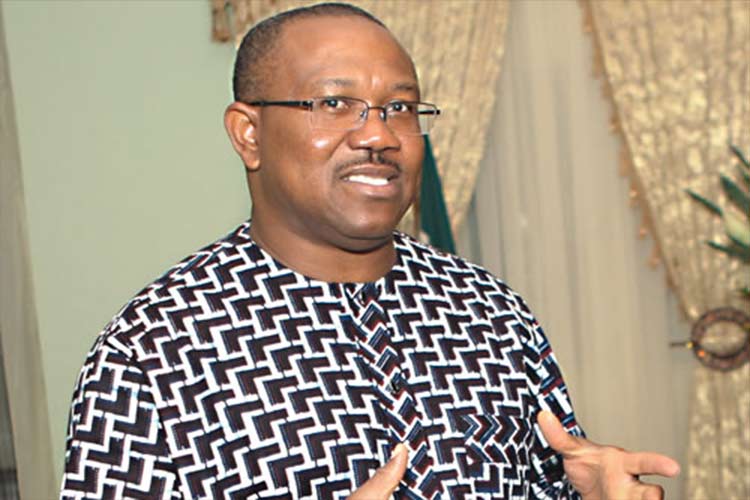 The Muhammadu Buhari led Federal Government through The Federal Inland Revenue Services (FIRS) on Tuesday shut companies owned by former Anambra Governor, Peter Obi.
The said companies are located in Kano, Lagos and Onitsha for outstanding tax liabilities.
In Onitsha, the warehouse of Next International Company was sealed.
The company has tax liabilities of N20.4million. The breakdown showed that the company has failed to pay Company Income Tax, Withholding Tax and Education Tax since 2006.
In Kano, the FIRS enforcement team, led by Umar Garba, sealed Sani Brothers Transport Company Limited, Triumph Nigeria Limited, Multi System Nigeria Limited and NorthWest Cable Manufacturers Limited.
The companies are owing N12. 3million, N6.5million, N3.3million and N5.8million respectively.
At each of the company offices, Mr. Garba read the relevant laws empowering the FIRS to shut down operations.
He also told staff of the companies that he was relying on figures from the FIRS.
In Lagos, the enforcement team sealed the offices of Secure ID Limited, situated at 2 Olawale Dawodu Street, Ikoyi, over a tax debt of N151million.