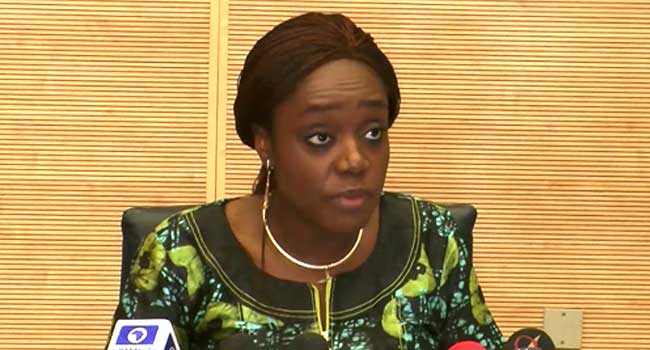 A staggering sum of 450 billion naira has been discovered not to have been remitted to federal account by the Central Bank of Nigeria (CBN), the Nigeria Communications Commission (NCC), and several others.
The discovery was made following a federal government audit carried out recently.
Minister of Finance, Mrs Kemi Adeosun made this known on Thursday during a press conference in Abuja.
Mrs. Adeosun explained that the affected agencies have been asked to come up with a plan to repay the amount.
She insisted that the federal government is resolved to get the money back into its coffers.
"Those agencies are supposed to generate an operating surplus of which 80% is supposed to be paid into the treasury.
"Most of the m have never remitted or generated any surplus.
"So, to solve that problem, we decided to do an audit of 33 of those government agencies.
"So far we have identified 450 billion as outstanding and recoverable as operating surpluses from various government agencies," she said.
 © Copyright 2016 www.elombah.com; Send eyewitness accounts/reports/articles to publisher@elombah.com; follow us on twitter handle @Elombah; like our Facebook page: "Elombah.com"