FoI: Sokoto River Basin refuses to disclose details of 'executed' projects
The Sokoto Rima River Basin Development Authority has refused to respond to Tracka's, a project by BudgITng, Freedom of Information (FoI) request over one of the projects it recently executed.
According to BudgITng, the mandate of Tracka is to enable citizens to collaborate, track and give feedback on public projects in their community.
BudgITng, on its part, had demanded to know details of some specific projects budgeted and provided for in the 2021 Zonal Intervention Projects, including the contractors and implementation status of the said projects.
See the attached document signed by Tracka Head, Uadamen Ilevbaoje, below: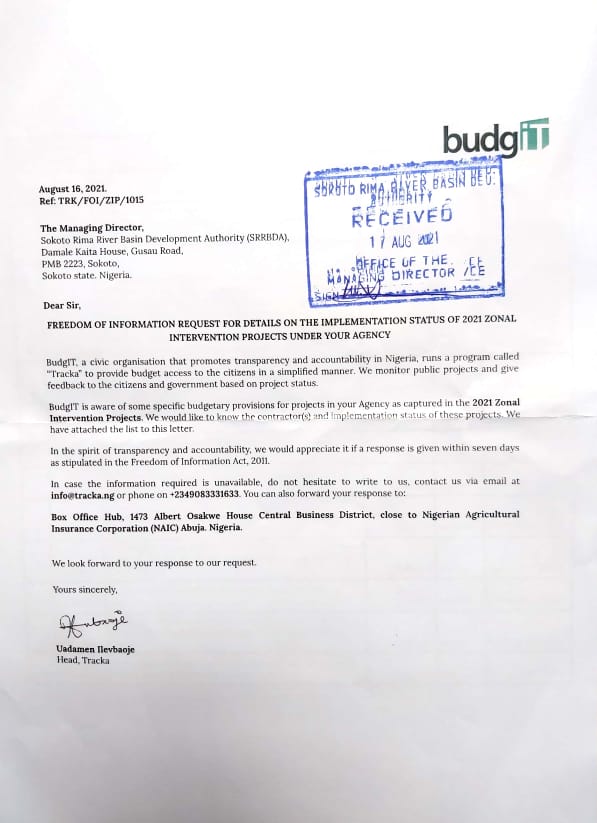 Reacting, the Sokoto Rima River Basin Development Authority refused to respond and even queried Tracka's right to track constituency projects.
Rima's response was contained in a letter signed by the ED, Planning and Design, Bashir Bala Zango, on behalf of the Managing Director/Chief Executive Officer.
See the document below: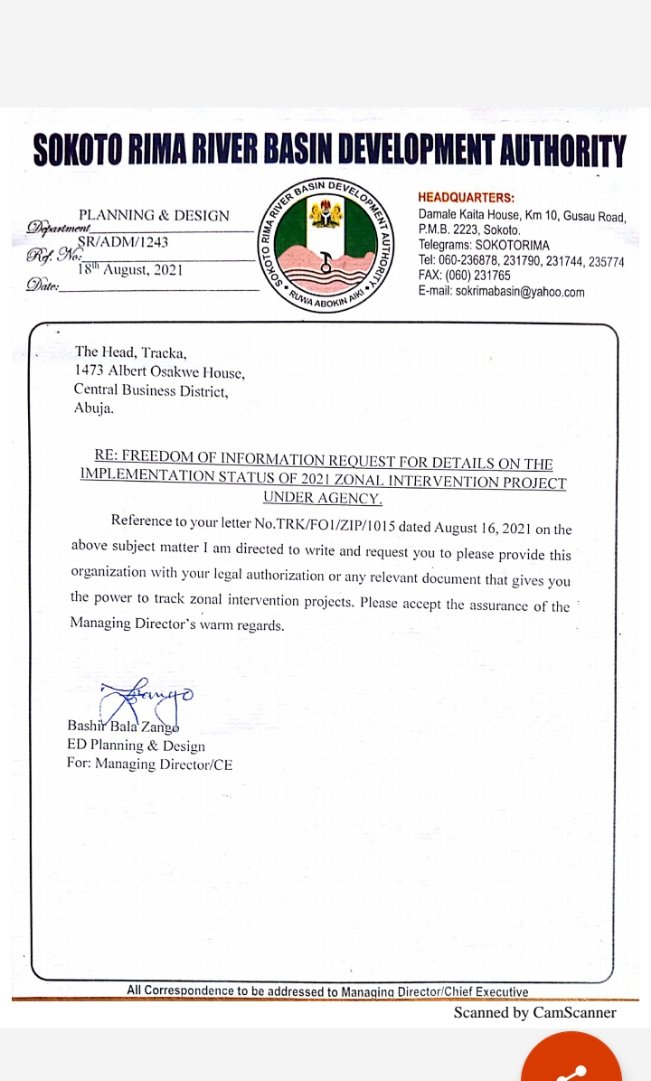 Tracka has, meanwhile, responded to Sokoto RIMA's request to provide who gave the right to track projects.
Tracka informed the agency that the FOI Act does not require anyone requesting for info to provide any form of legal authorization before granting the request and urged the body to respond to the FoI accordingly.
See below the attached document: