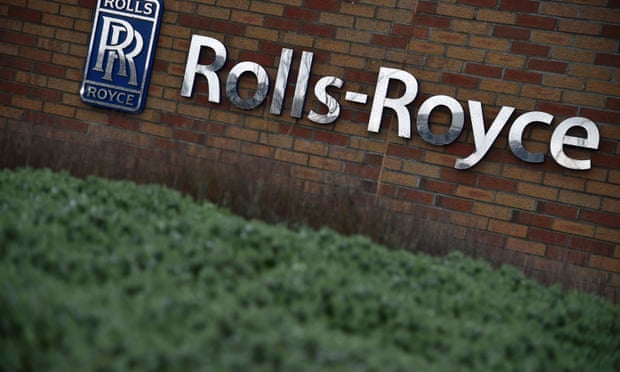 Britain's Serious Fraud Office (SFO) has widened its investigation into Rolls-Royce (RR.L) to examine allegations of suspected bribery in Nigeria, the Financial Times reported on Thursday. 
The world's second-largest maker of aircraft engines, said in 2013 that the SFO had launched a formal investigation into concerns about possible bribery and corruption in China and Indonesia.
Now the Financial Times has reported that the probe has now been extended to look at Rolls' former energy operations in Nigeria.
The report said the SFO was investigating whether Rolls or its agents were involved in any bribery of government officials in Nigeria up to 2013 in connection with energy tenders in the country and a Nigerian company called PSL Engineering & Control.
PSL acted for Rolls-Royce on projects in Nigeria to supply gas turbines to power plants in the oil states of Bayelsa and Delta, according to PSL's website.
Former Delta Speaker Victor Ochei implicated in the bribery allegation
The SFO did not comment. Rolls said it was co-operating with the authorities but would not discuss continuing investigations. A spokesperson said: "Concerns about bribery and corruption involving intermediaries in a number of overseas markets remain subject to examination by the SFO and other authorities. We are co-operating with the authorities. 
The company has faced a tough trading environment, with orders from oil industry customers for power systems being cancelled due to the falling crude price. It has issued a number of profit warnings and earlier this year cut its dividend payout for the first time in 25 years.
Rolls-Royce sold its energy business to Siemens of Germany in 2014, after the period under investigation, and it no longer does business with PSL.
One focus of the SFO investigation is a Delta state government project known as the Oghareki power plant, the FT has learnt. The venture has cost more than $100m but has never been completed and has been plagued by corruption claims, according to Nigerian media reports.
The project was awarded in 2009 to Davnotch Nigeria, a company founded by Victor Ochei, a flamboyant former speaker of the Delta state house of assembly. Mr Ochei's website describes him as an "uncommonly well-rounded man of letters, experience and character with well-honed leadership skills and a passion for public service".
Norbert Osodi, Davnotch's managing director, said by email that the company was not aware of the SFO investigation. He said Davnotch had won the Oghareki tender through proper processes. He added that past allegations of corruption against the project were "not credible" and had been mounted by Mr Ochei's political enemies.
Mr Osodi said there was no conflict of interest between Mr Ochei's simultaneous holdings of a majority shareholding in Davnotch and his political seat, because the parliamentary position was part-time. Mr Ochei divested his interest in Davnotch in June 2011, when he became house speaker.
Attempts to reach Mr Ochei were unsuccessful. Neither he nor the Delta state government responded to requests for comment submitted through their websites
www.elombah.com