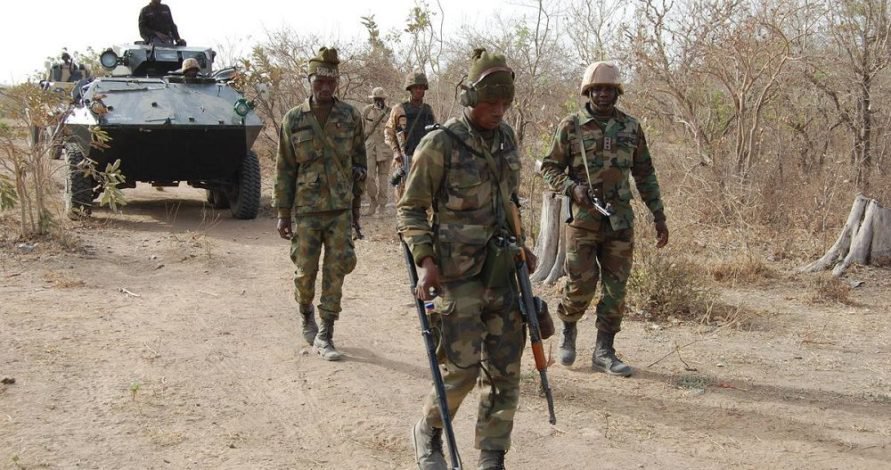 Nigerian Army stationed in Takum, Taraba State, 93 Battalion, have arrested nine well-armed militia from Benue.
The gang members claimed  to be members of government sponsored security volunteers.
The armed gang were arrested at Arufu, a boundary town between Taraba and Benue States, a military intelligence source told PRNigeria on Tuesday.
Five of the suspects were armed with AK-45 rifles fully loaded. On their arrest, a reinforcement of a purported Civilian JTF Group came to prevent the troops from taking them to custody.
The military source further disclosed that when the soldiers stood their ground, the armed militia's reinforcement later withdrew.
The officer said: "During the preliminary investigation the arrested armed gang claimed that the weapons were issued to them by one Aliyu Tashaku through an agent of government.
"The suspects also confirmed that they were 60 in number in their own camp located at Gbeyi, Benue State.
"However, further investigation revealed that they were more than 700 and well-armed at the camp where they were trained by selected ex-service men on a monthly allowance of N15,000.00 from their sponsors."
They are still being held while further investigation is on going.