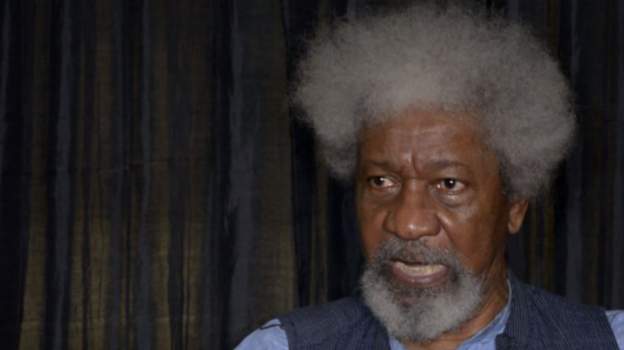 The Nigerian playwright and poet Wole Soyinka has told the BBC that President Muhammadu Buhari needs to wake up.
The Nobel Laureate was reacting to the spate of attacks by suspected herdsmen against Nigerian farmers.
One of the attacks recently left 73 dead in north central Benue state.
In an exclusive interview with the BBC Mr Soyinka called the attackers "successors to Boko Haram".
He said their activities are "internal colonialism… which should shake the marrow of every citizen".
When I asked him what he would tell President Buhari if he were present, Mr Soyinka said: "If I met the president I will say to him, 'Mr. President, I think you are under a trance.'"
Calling the current response to the attacks unsatisfactory, he added: "too many things are happening now which made me say that and the sooner he gets out of that trance, the better for the nation."