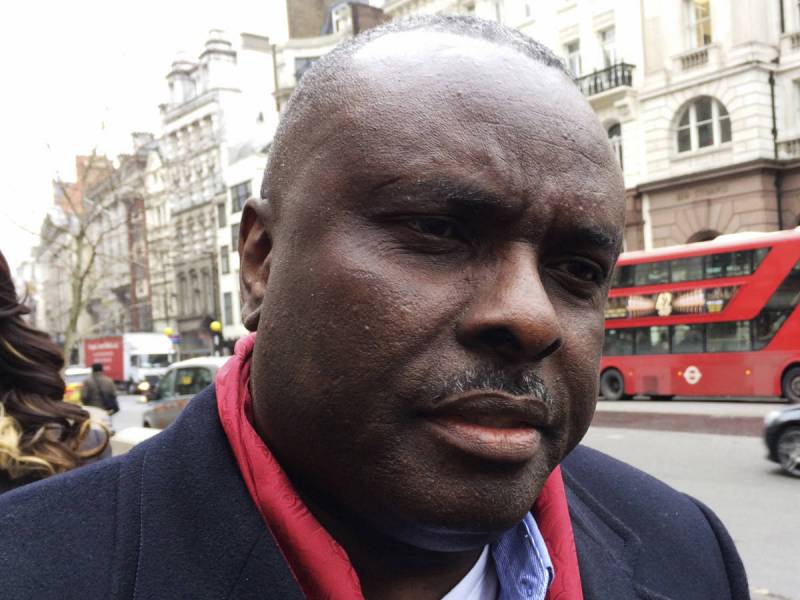 Saturday 18th November 2017 was historic in Isoko Community, particularly Owhelogbo, Isoko North Local Government Area, Delta State. It was the first time Chief James Ibori, visited the area since he left office as Governor in 2007.
The mammoth crowd, notably his formidable political family who have kept faith with him over the past ten years of temptations, trials and travails till this moment of victory joined business moguls, traditional rulers, academicians, politicians, and other groups at the occasion. An eloquent testimony of how he is well loved by the people and their determination to sustain their loyalty to him.
The occasion was when the immediate past Secretary to Delta State Government, SSG, Comrade Ovuozourie Macaulay hosted Ibori to a grand reception at Owhelogbo. He recollected that Ibori not only enabled  him to be part of his political family but handed him over to another member of the family, Dr Emmanuel Uduaghan.
Chairman of the occasion, and former Chief of Army Staff, General Alexander Ogomudia, (rtd) said apart from the fact that the reception was well deserved and has made Isoko nation proud, he described Ibori as a bridge builder across all divide.
Chief Ibori, who maintains a very high level of influence over political structures in the state, became a more forceful 'political mecca' after his return to Delta state where he is known as "godfather".
In his speech, Ibori who said he is now a statesman', sued for peace and unity in the state and Nigeria at large, saying both are crucial in the development of the state and country. He charged political leaders to be selfless and have the interest and well being of the people as their watch word.
''You should be a listening leader and have the courage to speak for your people. I will be happy if this  democracy is deepened and devoid of bitterness, rancor and acrimony'', affirming  that leadership is all about paying a price for the betterment of the people and the society in general.
While thanking Macaulay for honouring him, he described him as a selfless leader, a team player, a goal getter and above all, a trusted reliable ally in achieving results. He commended the people of Isoko nation for their unflinching support and solidarity during his tenure as Governor, urging them to keep the flag flying.
The Odidigborigbo also applauded Governor Ifeanyi Okowa for good governance that has not only kept the state afloat despite paucity of funds , but also his monumental achievements as evident in the three senatorial districts of the state in line the SMART Agenda. Ibori praised Oshiomhole for his doggedness during his days as the President of NLC
"When you are in office, people will abuse you, allow them, that is the beauty of democracy, you must be courageous to stay on the part of the people, no matter the price; if there is any constitution breach, you must stand up and oppose it," Ibori said
Dr Emmanuel Uduaghan, former Governor of the State thanked Ibori for laying a solid foundation which they built and are still building upon. He gave God the glory for the return of Ibori to his fatherland affirming that their achievements today are tied to the sterling leadership style of Ibori and the solid foundation he laid.
He asserted that Ibori build a formidable family that is still intact and working assiduously for the betterment of Delta State and Nigeria in general. He commended Macaulay for honoring Ibori and for being a dependable companion in the administration of Delta State.
Uduaghan urged the people to avoid pulling down those who are in position of authority, rather, such people should be encouraged to succeed, reiterating, "Chief James Ibori is up and he will never go down again."
Macaulay, who said Ibori is his political icon, benefactor and brother said the gathering was to celebrate and to honour him on his triumph over evil. Quoting late Dele Giwa who once said that ''the victory of evil over good can only be temporary'' and Winston Churchill who also said ''Life is not about how many times you fall, but how many times you are able to stand up'' maintained that there are many who have passed through the turbulence that Ibori went through but did not live to tell their stories.
''Chief Ibori went through a tunnel of fire and came out stronger, bigger than his accusers and more loved by his people. You are still very much yourself and of most important is the fact that your follower ship knows no bounds'' He maintained that Ibori remained a hero to him and his entire political family in Delta State and everywhere in the world, saying that Ibori's victory therefore confirms, what is stated in Romans, 9;16 that ''It is not of him that willet, nor of him that runneth, but God that showeth mercy''
He thanked the Isoko people for their support over the years and played glowing tributes to Oshiomhole whom he described as a brother, a giant in the struggle, a resilient fighter for the right of Nigerian workers and the masses, a courageous and and selfless social crusader especially I his days as labour leader just as he thanked Uduaghan for giving him the opportunity to serve under his administration.
Governor Okowa, another associate of Ibori, was conspicuously present at the grand reception with his retinue of aides. Pundits say such political event where contenders, party associates, and followers meet have it own critical role to play as the match toward fresh governorship election come 2019 gathers momentum in the state.
The governor urged the people to engage in actions that will strengthen the bond of unity to matter the political divide. According to him, "the more united we are, the better for our state, we should play politics that will engender unity.Most of us have being looking forward to an event like this where our leader is honoured, there is no doubt that Chief Ibori is a leader in its true sense, he built a strong political family and by the grace of God, the leadership of the state today is still within the family, the family is still intact and most of the things we have achieved in the state today can be traced to the foundation laid by him. I must thank him for laying a foundation that we are building on, there is no state in the country today that has the type of road infrastructure we have in Delta State, Chief Ibori has a big heart, he is bold."
Others who attended the occasion included Chief Benjamin Elue, Deputy Governor to Ibori, Senators Patrick Osakwe, James Manager, Hon Victor Ochei, Chairman of PDP, Barr Kingsley Esiso, House of Assembly members, serving commissioners, captains of industries, religion leaders, women groups, several youth groups, as well as traditional rulers across the state and others from different political parties.
— 
Would you like to be receiving ALL Elombah.com news links 'On The Go' on WhatsApp Or Telegram?  If yes, please provide us your Telephone number via publisher@elombah.com or sms/inbox +2349050382526 and you are ready to go!
© Copyright 2017 www.elombah.com; unless otherwise indicated, all images are courtesy of Twitter; send eyewitness accounts/reports/articles to publisher@elombah.com; follow us on twitter @Elombah; like our Facebook page: Elombah.com; join us on WhatsApp HERE
For adverts & inquiries, call +447460770987, +2349050382526