At least 10 people have been killed by Typhoon Jebi, the worst storm to hit Japan in 25 years.
Jebi left a trail of destruction across the west of the country, hitting major cities like Kyoto and Osaka.
Flights, trains and ferries were cancelled but thousands of passengers stranded at Osaka's international airport have since been evacuated.
As the winds slow down and move north, people are being urged to stay alert for landslides and floods.
At least 300 people have been injured as a result of the typhoon, according to government spokesman Yoshihide Suga.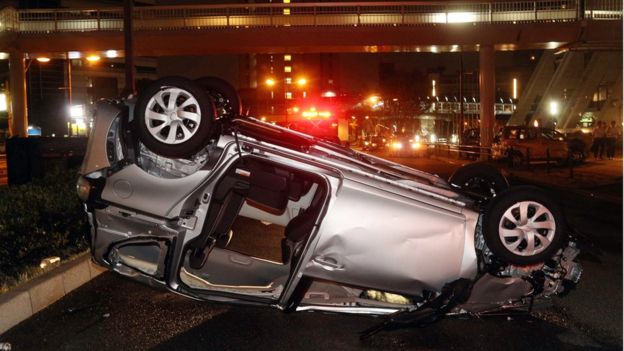 As of Wednesday morning, evacuation advisories had been issued for more than 1.2 million people.
More than 30,000 people were given stronger but still not mandatory evacuation orders, the Fire and Disaster Management Agency said.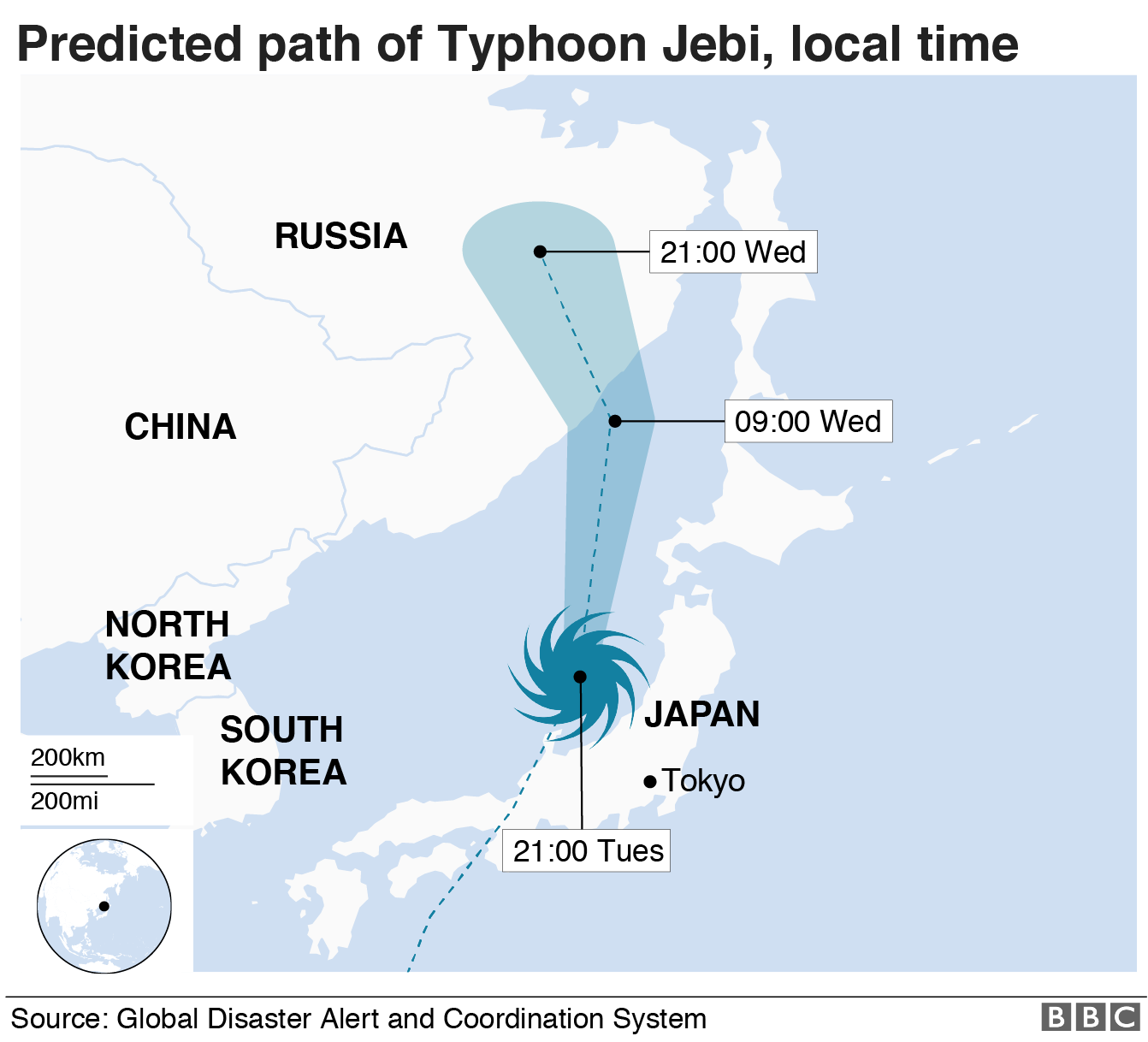 In Hyogo prefecture, the storm caused a ship to crash into a breakwater
More than two million households experienced blackouts during the storm and schools and companies in the affected area remained shut.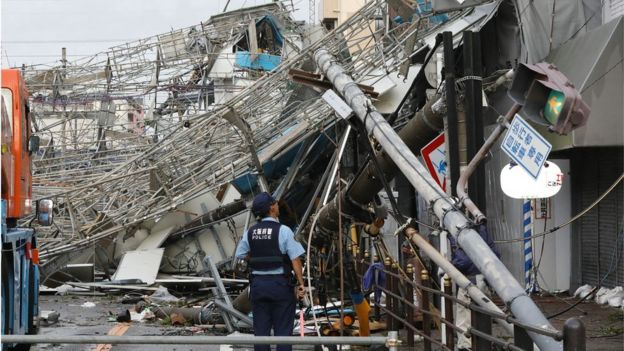 Nearly 800 flights were cancelled, including international flights at Nagoya and Osaka.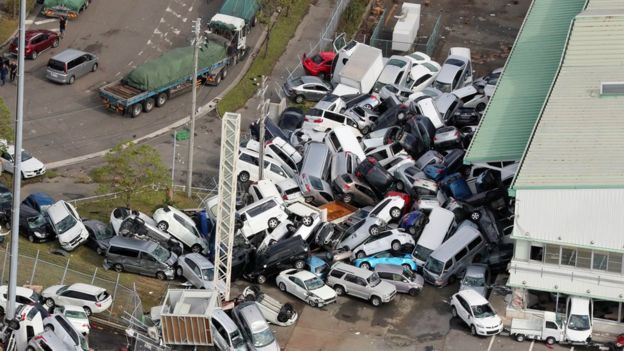 As many as 3,000 people had been stranded at the airport, which is built on an artificial island, after a tanker crashed into the bridge connecting it with the mainland.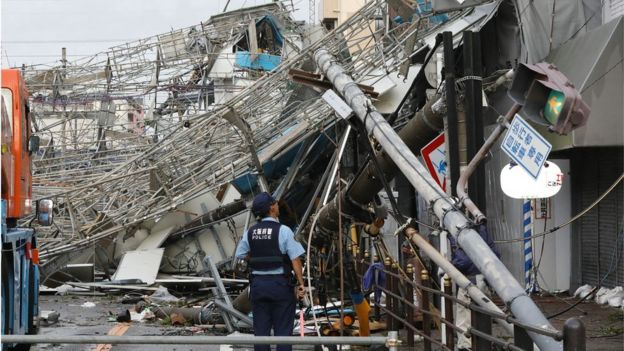 The airport had seen its runways and basements flooded and will remain closed all Wednesday.