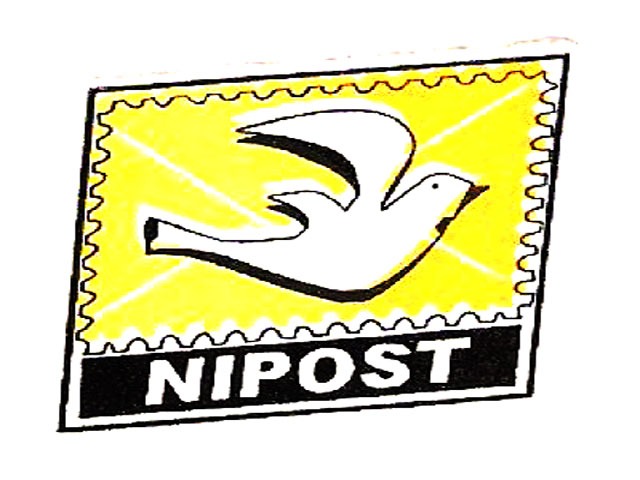 Postal Reform Advocate [PRA] is a Civil Society Organization [CSO] whose
aim is to champion the speedy Reformation and Re-positioning of Nigerian Postal Service [NIPOST] in line with international best practices so as to ensure EMPLOYMENT generation.  
The Postal Reform Advocate, just like the vast majority of well-meaning Nigerians, believes without doubt, in President Mohammadu Buhari administration's determination at reducing the alarming rate of unemployment in Nigeria. We are  therefore of the view that one of the ways of bringing about massive employment of the teeming unemployed youths in Nigeria is by tapping into the latent opportunities in the Nigerian Postal Service [ NIPOST] to generate the badly needed employment.
Research has shown that the view held in many quarters that the advent of Internet and Global Service Mobile [GSM] have effectively rendered NIPOST irrelevant as the two media can now perform the functions of NIPOST effectively and in real time; is completely erroneous. According to findings, countries like United States of America [USA], France, Germany, Italy and Britain where the level of Internet and GSM services penetration are of the highest sophistication, have functional and effective Postal Service establishments. 
These countries boast of efficient and effective internet and GSM systems, yet, their postal establishments, apart from working optimally, serve as veritable employment sources. In the light of this, PRA believes that Nigeria's postal service can measure up to its counterparts in the countries in terms of employment and revenue generation; particularly now that the country can boast of a President that has the will to guarantee positive change in the polity.  
Notwithstanding the high level of advancement in internet and GSM services in USA, the US Postal Service employs Seven Hundred and Eighty Five Thousand, Nine Hundred and Twenty Nine [785,929] Americans, while the United Parcel Service,  employs Four Hundred and Twenty Five Thousand Three Hundred[425,300] workers. In total, the two establishments in USA account for [1, 211, 229] employees. In Germany, Four Hundred and Seventy Five Thousand, one Hundred [475,100] workers are employed by the DEUTSTCHE POST. 
For France Postal Service, known as LA POSTE, it employed Two Hundred and Ninety Nine Thousand, Ten workers of French men and women. For POSTE ITALIANE, the Postal Service of Italy, it has One Hundred and Forty Six Thousand Nine Hundred and One [146, 901] Italians gainfully employed in the sector. The ROYAL MAIL HOLDINGS of Britain has in its employment payroll, One Hundred and Ninety Eight Thousand, Seven Hundred and Four [198, 704] workers of British origin. Without doubt, Nigeria under PMB's leadership can deploy NIIPOST to generate about Two Hundred Thousand [200, 000] jobs by emulating the footsteps of these countries' postal reform methodologies. These countries were able to re-position their postal agencies through reforms.
Here in Nigeria, efforts have been made in the past to re-position NIPOST, for it to compare with its counterparts abroad, with little success recorded. PRA believes that past governments in Nigeria failed to effectively re-position NIPOST for employment generation, because they did not believe in given Nigerian youths jobs. Another reason behind the inability of past administrations to tap into NIPOST's huge employment potential is the issue of lack of political will to make a difference. What is expected of PMB's administration therefore is to take over the reform process in the postal industry that appeared held up at the National Assembly.
To this end, the administration of PMB should set up a technical committee made up of tested hands like Chief Audu Ogbeh, who incidentally was the architect of Rural Postal Offices in Nigeria in his capacity as the minister of communication in 1979, as well as Bernard verr,  who Chaired the commercialization and privatization programme of General Babangida era. The work of this committee will be to study the modus operandi of postal services in the countries mentioned above, the reform laws existing in the countries and other matters that may help in the effort of PMB's administration at genuinely re-positioning NIPOST for employment generation. 
It is worthy of note that the US Postal Service, which according to research, is the highest employer of labour, is an Independent Agency of the United States federal government that came about in 1971 through the Postal Reorganization Act. The second highest employer of labour, the DEUTSTCHE POST, is also 100% State owned. PMB's administration may therefore, pursue total COMMERCIALIZATION as against privatization of NIPOST in line with what is obtainable in USA and Germany.
PMB's administration should as a matter of necessity, make available the sum of N30 billion as take-off grant to NIPOST, to crate the platform for massive employment. The fund will be utilized in rehabilitating the existing NIPOST structures, building of new offices where they are non- available and equipping them with state of the art telecommunication equipment as well as internet facilities to enhance operation and performance. The money will also be used in manpower training of staff to man the equipment. The money will also be deployed in purchasing modern operational vehicles. Above all, the money will be utilized in the expansion of existing Express Mail Service [EMS] facilities and infrastructure for efficient and effective operations within and outside Nigeria. 
In addition, a standing instruction should be given to the Acting Postmaster General, Mr. Enoch Ogun to ensure that the take-off grant is paid back in four [4] years' time through Stamp Duty receipts from all structured transactions in Nigeria.  In this regard, examination bodies like JAMB, WAEC, NECO, NABTEC etc should be able to generate enough to pay back the grant within the five  years, as research has shown that in the last six [6] years NIPOST had lost about N10 billion through noncompliance with Stamp Duty Act  in relevant transaction documents of these examination bodies. Should this be extended to different tertiary institutions in Nigeria, there is no doubt, the amount can be repaid within the specified period, while at the same time, meeting  up with the expected aim and objective of massive employment of the unemployed youths.  
The proposed loan payback time projection is based on mere conservative estimate when placed side by side with report contained in Business World Newspaper of June 29, 2015, about un-remitted N8 trillion from Stamp Duty receipts in structured source. As soon as the loan is given to NIPOST, Federal Government should take step to open a dedicated account in Central Bank of Nigeria [CBN], called, TAKE-OFF GRANT REPAYMENT ACCOUNT, with a standing instruction to CBN to track and route all structured Stamp Duty receipts in Nigeria into the account. Alternatively, the PMB-led administration should make policy statement that will compel all revenue generating MDAs to comply with the Stamp Duty Act in their operations, just like the TSA compliance directive. This will enable NIPOST to generate the much needed revenue to crate the necessary platform for employment generation.              
The Postmaster General of NIPOST,  should be given a clear mandate to midwife in the next three years, the process of employing at least, Two Hundred Thousand  [200,000] Nigerian youths. Towards this end, PMB's administration should forward an emergency executive commercialization bill to NASS for action and passage to law or cause the National Assembly to fast track the passage into law, the National Postal Policy and Nigeria Postal Service Bills currently with them. 
The National Postal Policy bill is expected to midwife the establishment of Nigerian Postal Commission [NPC] which will serve as regulatory body that will oversee the activities of both NIPOST and other courier outfits in Nigeria. The board of this commission should be headed by seasoned administrator who has unflinching passion for the Post, possibly, a former Postmaster General of NIPOST.  For close supervision and monitoring, NIPOST must stand on its own just like US Postal Service; it should be freed from bureaucratic bottle- neck arising from ministerial supervision. In other words, the Postmaster General should be reporting directly to the President, just like in USA.
 Postal Reform Advocate [PRA] believes strongly that, through the steps itemized here, a re-positioned NIPOST under PMB's government can solve substantial percentage of unemployment problem ravaging the country right now.
Mr. Emeka Oraetoka, Chancellor
For: Postal Reform Advocate
Postalreformadvocate15@gmail.com
08056031187