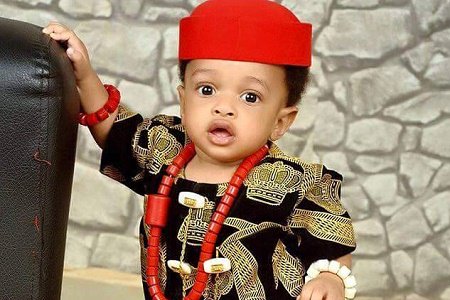 "Igbo in Nigeria is like a Lion in a defined territory.  It is suffocating.  Therefore a level playing field is critical to survivability & potentiality. "
Our Fathers:  Dr. Nnamdi  Azikiwe, Dr. Michael I. Okpara, Dr. Akanu  Ibiam, Dennis Osadebay, Festus Okotie – Eboh,  Mbonu  Ojike, Sir Louis Odumegwu  Ojukwu, Sir Louis Mbanefo, Dr. Nwafor Orizu, Dr. Alex Ifeanyi Chukwu  Ekwueme,  Professor Chinua Achebe, Gen. Johnson Umunnakwe  Aguiyi-Ironsi, Dim Chukwuemeka  Odumegwu  Ojukwu, Major Chukwuma Kaduna Nzeogwu, Maj-Gen. Philip Effiong, Dr. K.O Mbadiwe, Prof. Eyo Eto.
Antebellum Nigeria, Igbo were a close-knit nation of Christians, traders and artisans, initially with marginal but now robust elite class. They love to venture out of their comfort zones to chart new territories and learn new things. 
Today you can count a few places in the world where you cannot find the Igbo man. They are career-minded, peace-loving, independence-oriented and self-asserting people of Eastern Nigeria who emphasize quality in every aspect of their endeavors. They believe in hard work and discipline. But that was then before things fell apart. 
THE INCURSION OF CIVIL WAR
"Duty, Honor, Country—those three hallowed words reverently dictate what you ought to be, what you can be, what you will be.  They are your rallying point to build courage when courage seems to fail, to regain faith when there seems to be little cause for faith, to create hope when hope becomes forlorn." Those were Gen. Douglas MacArthur's speech to the corps of cadets at the U. S. Military Academy at West Point, N.Y., May 12, 1962.  
When Nigeria was beleaguered by the reactionary forces of the First Republic, one soldier stood tall above the rest.  Major Chukwuma Kaduna Nzeogwu gallantly answered the national call for Duty, Honor and Country.  As a nationalist, Major Nzeogwu put Nigeria first.  
Now that we know why he struck, he should be immortalized for such a patriotic act.  He was an Igbo Son, a statesman, and a fine a soldier.  When will there be such another?  He will be missed. 
 Igbo never wanted war. Our Father Ojukwu did all he could to avoid it. I will not dwell on the specifics of the 1967 to 1970 Biafra revolution but suffice it to say that it left the Igbo devastated in its wake and Nigeria has  never been  the same ever since. 
It is like the Igbo are either misunderstood or hated in Nigeria.  Whichever is first is like the chicken and the egg.  But something is amiss here.  They say Igbo are vulnerable to ethnic crisis in Nigeria because they are everywhere in the country working hard and succeeding.  And this is why they kill Igbo?  
Whatever it is intrigues me because Igbo have always made bold their ingenuity and stand on any issues concerning them in "One Nigeria."  The short take here is that Igbo matter. 
This conspiracy against them will fail.  Although it has lasted over 50 years, Nigeria will continue to roll backward as long as Igbo are marginalized with Biafra remaining idyllic consequent to injustices in the land, an anathema to unity among ethnic minorities.  
Whatever anybody has against the Igbo is unfortunate, O si na chi.  It is from God blame God instead.  Don't blame the Igbo, they have no apologies.  Biafra is a gift from God.  Igbo plucked it before it ripened.  But who can blame them? 
They had to defend themselves against a determined but desperate enemy under pressure from their British masters to restore Nigeria after Biafra left.  In pursuit of destiny—a cause so dear to them—the Igbo may have lost a battle in the civil war.  
The real war rages on the political front.   Something they are not too savvy about.  An uphill battle for them but they are not daunted. I should add that Zik era favored the Igbo politically and served Nigeria well.
I cannot put my finger around the exact population of Igbo in Nigeria as there has not been credible Census in Nigeria that I can remember let alone research.  
But I do hope and pray that the coming 2018 Census as proposed will give a correct account of Igbo population in Nigeria.  Census figures have been overrated in Nigeria and used against the Igbo.  
This is part of the conspiracy against them. Census is at the heart of corruption in Nigeria.
Professor Chinua Achebe was eloquent in his Memoir There Was A Country but if you ask me, I think Biafra had always been with the Igbo ever before it was declared in 1967. 
The declaration, again if you ask me, was a survival mechanism in the face of atrocities. Biafra did not leave the Igbo and never will. There is still a country.  Biafra is a de facto country within a country Nigeria.  Deal with it if you don't like it.  
Biafra is a state of the mind as Ojukwu finally revealed.  It was supposed to be something to nurture in the Igbo minds, a compass to the Igbo destiny and ultimately Igbo identity and freedom. 
But, "When the Nigerians violated our basic human rights and liberties, we decided reluctantly but bravely to found our own state, to exercise our inalienable right to self-determination as our only remaining hope for survival as a people"… Gen. Ojukwu.
DOG EAT DOG
Igbo have let their guards down. I know, it is difficult not to. Suffering as it were, the civil war was particularly difficult on the Igbo who were no match to the world army against them. It crushed their fighting spirit laying bare their uniqueness and rubbishing the close-knit structure that had become an Igbo hallmark.