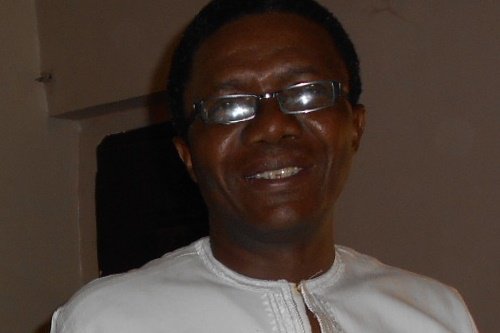 A passionate Nigerian, Mr. Law Mefor has described the condition of the Igbos in Nigeria as not only pathetic, but has gone beyond marginalisation to, presently, exclusion.
Mr. Mefor said this during an interview session with Elombah.com crew at his Abuja home on Sunday.
Citing his recent chat with the leader of the Indigenous People of Biafra [IPOB], Nnamdi Kanu, he elaborated on how the Igbos have ended up being marginally excluded from the Nigerian scheme of affairs.
Mr. Mefor said the scenario reached its apogee during the President Muhammadu Buhari administration.
He cited several instances where the South Easterners have ended up, either gleefully ignored, or, despondently neglected.
He cited the recent promotions in the Nigeria Customs Service [NCS] and the Nigerian Police Force [NPF] where no one from the Igbo extraction got promoted.
Commenting on the excesses of the President Buhari-led government, he rated it very, very, poor, a total failure.
Mr. Mefor also commented on other pressing issues including the Peoples Democratic Party [PDP] imbroglio, as well as the way out, and the poor handling of the case involving Citizen Nnamdi Kanu.
It could be recalled that Law Mefor was part of the delegation of the Nzuko Umunna, a Pan-Igbo group, whose members are individual professionals within Nigeria and the Diaspora, as well members/leaders of most pan-Igbo associations and groups, that visited Nnamdi Kanu on 28th February, 2017.
The group, among other things, stated: 
"Nigeria's project is not working; after 50 to 60 years the Nigerian project is not working despite everything we went through, constitutional conferences, the country is at a standstill.
"It is unfortunate we are still where we were more than 50 years after independence and have not been able to move away from where our colonial masters left us".
They also argued that "So far, APC [the All progressives Congress] seems to have abandoned its cardinal contract with Nigeria."
The group, in conclusion, demanded for the urgent release of Nnamdi Kanu, his colleagues and all prisoners of conscience, as part of the process of the search for national cohesion and building a new Nigeria.
Watch out for the explosive interview on Elombah.com soon…
Watch the trailer below:
With Elombah.com crew
© Copyright 2017 www.elombah.com; send eyewitness accounts/reports/articles to publisher@elombah.com; follow us on twitter handle @Elombah; like our Facebook page: "Elombah.com"; call us on +447460770987, +2349050382526