IGP orders action against Kannywood actress after her pictures spiked social media
The Inspector-General of Police, Mohammed Adamu, has ordered the Kaduna State Commissioner of Police, Umar Muri, to take 'proactive action' against Kannywood actress, Rahma Sadau, after her pictures sparked controversy on social media.
The actress was attacked after posting what was considered "indecent photos" of herself on social media.
The photos showed her wearing a backless dress and not covering her hair in contravention of Islamic rules.
Angered by the photos, one Mallam Lawal Gusau petitioned IGP Adamu.
The IGP, in turn, mandated the Kaduna State Police Commissioner to take action against the actress.
A letter signed by the Principal Staff Officer to the IG, Idowu Owohunwa, titled, 'Complaint of Causing and Acknowledging Derogatory and Blasphemous Comments Against Prophet Muhammed On Rahma Sadau, Kaduna, Kaduna State and Request for Urgent Intervention' and posted on social media by FIM Magazine, IGP Adamu stated:
"I am to convey the directive of the Inspector General of Police that you treat proactively with a view to ensuring that the development does not result in any act that could threaten public peace and security.
"The Inspector-General of Police further directs that you furnish him with updates accordingly."
The actress has since deleted the picture and apologised to her fans but it seems it's too little, too late.
See copy of the letter below: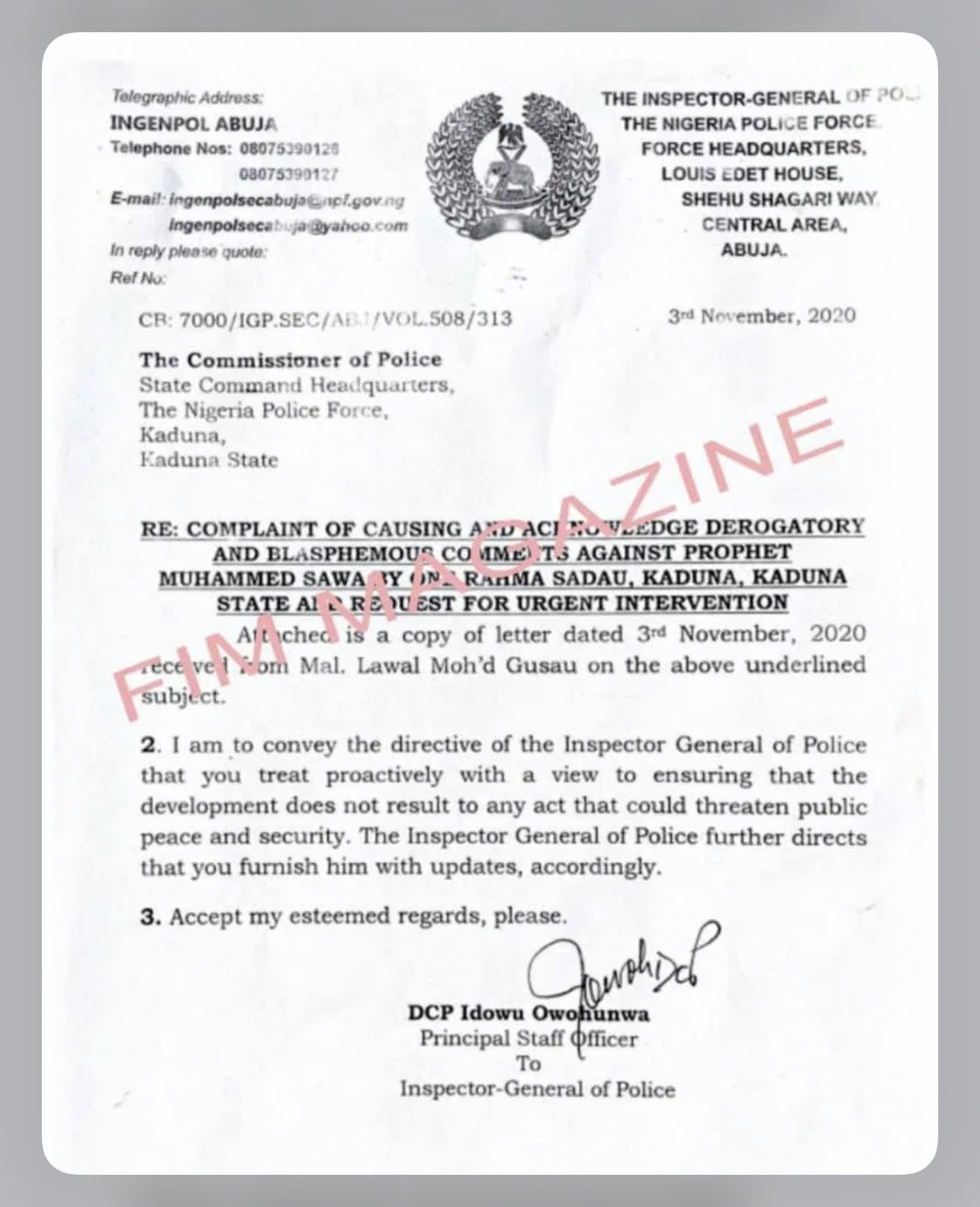 See more photos of Rahama Sadau below: