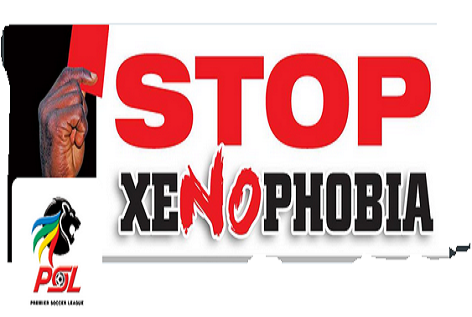 The Shadow cabinet of Nigeria calls on the Nigerian government to hold the South African government accountable for the xenophobic attacks on Nigerians by some angry South Africans.
The South African government's response to these malicious and inhumane acts is currently unacceptable and not drastic enough to arrest the violence being carried out on Nigerians in South Africa. 
We express our displeasure even more because of the inadequate and unacceptable explanation to the people of Nigeria and the government as well!
We call on the Federal Government to make it very clear to the South African government that those who have lost their properties must be attended to with utmost urgency and also to prevent the irrational and puerile acts from spreading further! 
The Shadow Cabinet task the FG to make it very clear to the South African government that such unprovoked attacks would no longer be tolerated. 
This is to ensure that this would be the last of such unholy attacks.
The South African government must be reminded that during the rallies of Nelson Mandela in his fight for freedom, he and his supporters boycotted the buses of the white men and walked to Johannesburg. 
As such, boycott and suspending of South African businesses in Nigeria would not be out of place if such doltish attacks ever repeat themselves.
A situation where someone watches on helplessly as what he/she has tirelessly worked for goes up in flames calls for action, and we expect the current administration to make it clear to the South Africans.
For: Shadow Cabinet Nigeria
Eze Munachino Obinna and Oke Umurhohwo
ABOUT SHADOW CABINET OF NIGERIA
The Shadow Cabinet of Nigeria is a group of young, creative and peace loving Nigerians who have come together to constructively scrutinize the government of the day, monitor the government policies and proffer alternate policies when necessary. The group can be reached via email: This email address is being protected from spambots. You need JavaScript enabled to view it.