BREAKING NEWS: U.S. Secretary of State lands in Nigeria, cuts short Africa visit
HAPPENING NOW: Tillerson just landed in #Nigeria, the last stop on his five-country tour of #Africa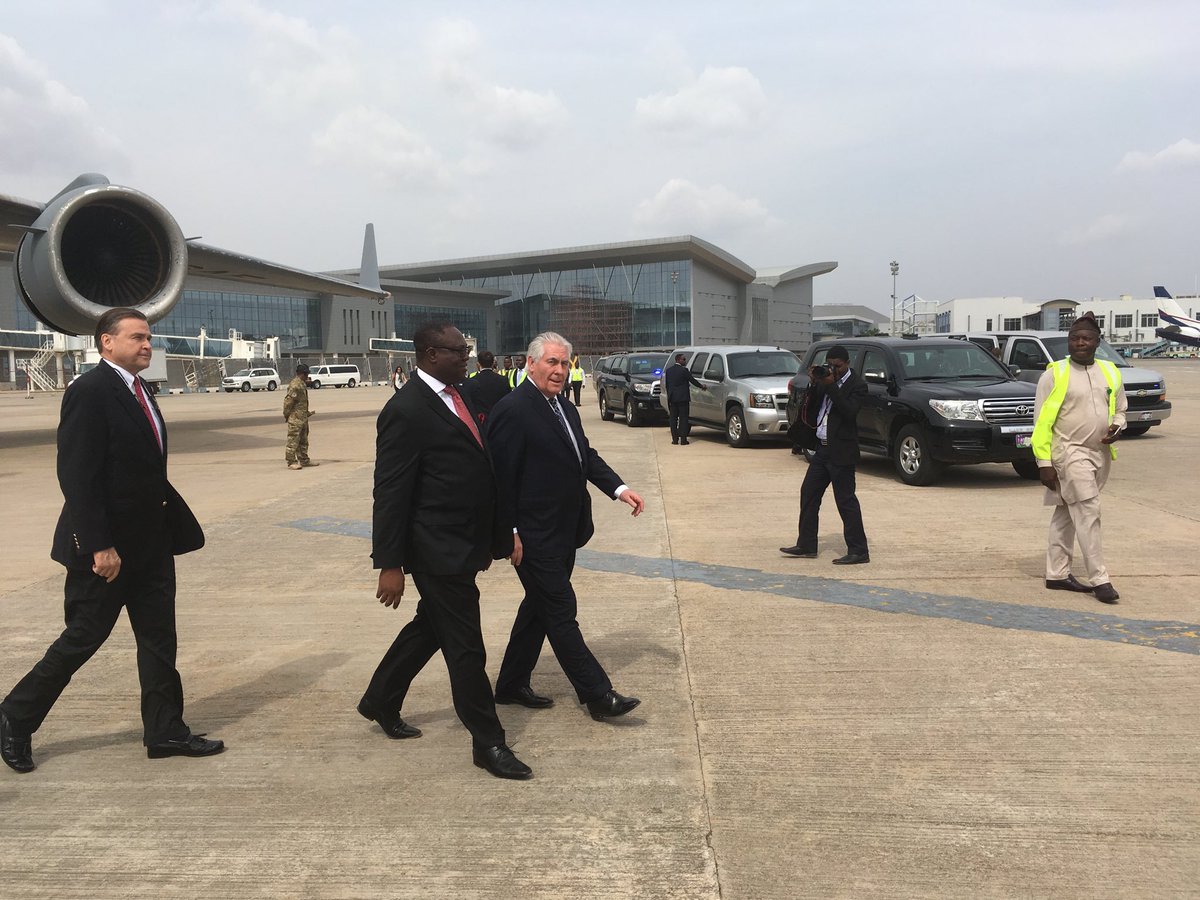 U.S. Secretary of State Rex Tillerson has cut short his first trip to Africa to return to Washington about one day ahead of schedule, according to a report from Nairobi, Kenya.
"Tillerson's travel plans have changed so that he can return to Washington early on Tuesday morning instead of late that night, a spokesman for the top U.S. diplomat told reporters.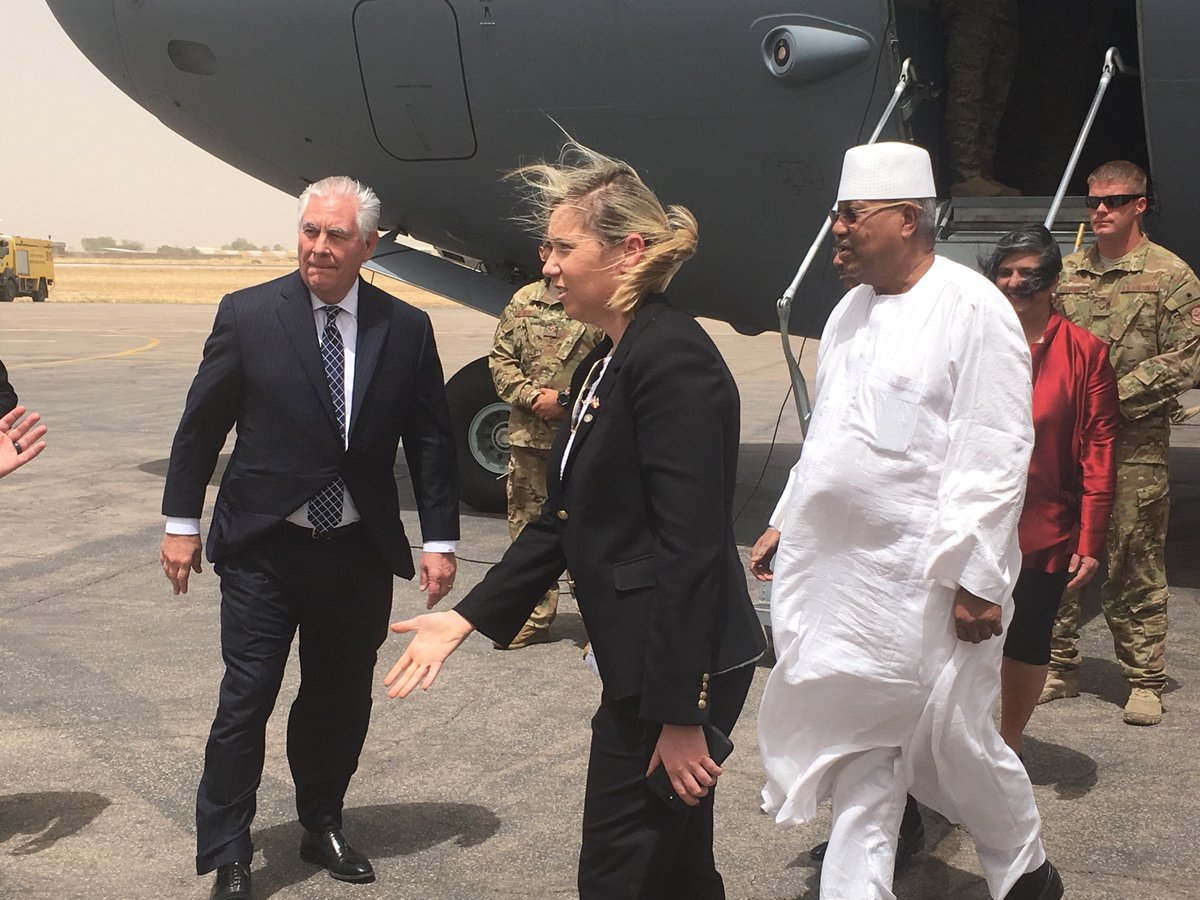 Mr Tillerson, who left Kenya this morning, is due to visit Chad and Nigeria before leaving for the US on Monday evening.
He will spend a few hours in the two countries instead of spending the night in Nigeria's capital, Abuja, as had been planned.
Mr Tillerson, 65, who had already visited Ethiopia, arrived in Kenya on Friday but had to cancel activities planned on Saturday because he was not feeling well.
Kenya's foreign ministry said he was seen off by one of its ministers: