The about one hundred females members of the Indigenous People of Biafra arrested penultimate week were, on Monday, arraigned at a Magistrate Court sitting in Owerri, Imo State.
The women were arrested on Friday, August 17, 2018 during a rally demanding for their leader, Mazi Nnamdi Kanu.
During a peaceful rally in Imo state, they had demanded of the Federal government to release the Mazi Kanu and his parents whether dead or alive.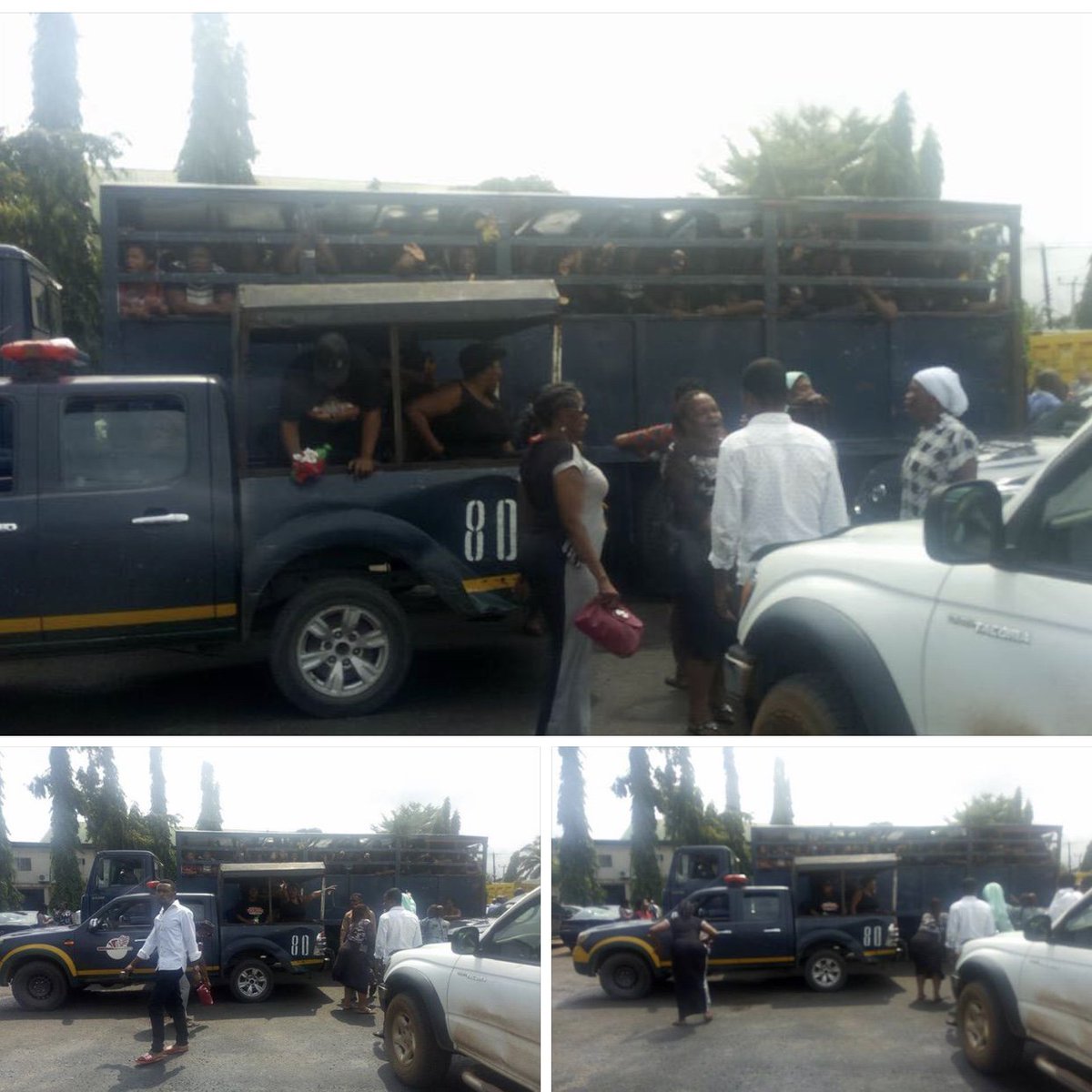 Consequently, tens of them were arrested while one was shot dead by security operatives.
Reports say that they were chanting Biafra freedom song while being conveyed in Nigeria Prison Authority [NPA] vehicles to the court premises.
Another report also said that one of the women slumped at the Court premises while she they were still caged inside the prison vehicle.
On their arrival at the court, there was palpable tension in the whole Court as the chants for Biafra Freedom songs reverberated in the air.