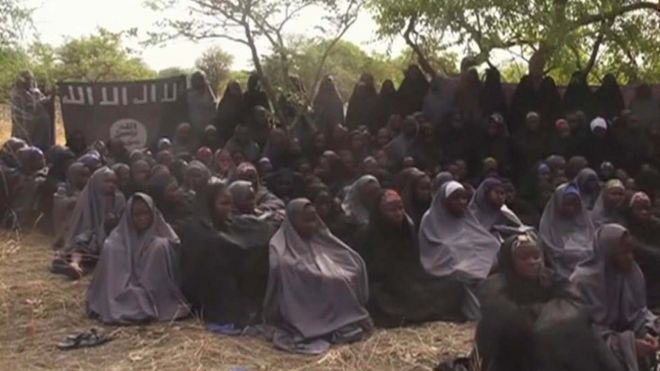 Chairman of the Chibok Parents Association in Abuja has given a few more details on reports that one of the abducted Chibok girls has been found. #BringBackOurGirls
Hosea Abana Sambido told Focus on Africa radio that he had spoken on the phone to vigilantes who found the girl, who he named as Amina Ali,  in Sambisa forest last night. 
He said: 
As I called the leader of the vigilantes, I heard in the background people were shouting and jubilation.
He said that she was found with a baby by vigilantes doing a patrol, and had been handed over to the Nigerian military.  
She was out collecting firewood and her condition was OK, Mr Sambido added.
He said he was hopeful that the other girls abducted in 2014 would be found.
In the past, there have been false reports that girls abducted from Chibok by militant Islamists have been found.
But this time there is no doubt that one of the girls has been rescued, says Hosea Abana Sambido, the chairman of the Chibok Parents Association. 
He told BBC Focus on Africa that the girl, Amina Ali Nkek, had been identified by her family, and other people who knew her. 
Mr Sambido added:  
"I am absolutely certain because in the past the news was coming from different angles, it wasn't coming from our area.
This time it's coming directly from our people who are affected and they would never lie.
 READ ALSO Missing Chibok girl found in Sambisa, rescued by Vigilantes