A trailer with 40ft container has fallen off Itowolo bridge in Mile 12, Lagos.
LASTMA broke the news on its Twitter handle.
The report also indicated that no casualty was recorded.
The tweet by LASTMA reads:
"A lone accident on Itowolo bridge inward Mile12. The articulated vehicle loaded with 40ft container skidded off the road.
"The trailer head and it's consignment are inside the river while the flat body is occupying part of the road. Traffic is building up.
"@lasemasocial contacted for recovery. No casualty recorded."
See full picture below: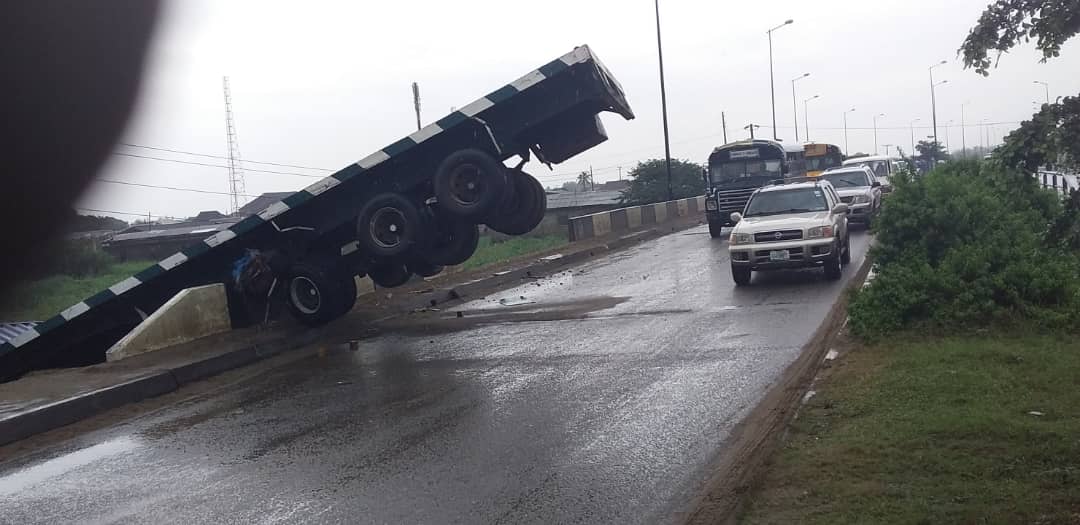 In an earlier report, LASTMA reported about a burning LAWMA truck on Anthony Bridge inw Gbagada which added to the already existing traffic situation.
The report assured, however, that officials of Lagos Fire Service were at the scene of the incident to control the situation.
In a subsequent report, LASTMA assured that Lagos Fire Service operatives has put out the fire while LASTMA makes efforts to evacuate the burnt vehicle.
"Traffic is still very heavy as stated earlier. Motorists should be patient," LASTMA urged.
See photos: