A human rights lawyer, Barr. Emmanuel Ogebe has petitioned United States Congresswoman, Fredericka  Wilson, over the plight of the 112 still missing Chibok school girls 5 1/2 years after.
Highlights of the letter include:
President Muhammadu Buhari regime's stifling of the BringBackOurGirls advocacy group at home and abroad
Congresswoman Wilson unfairly targeted for her generosity due to her clash with Trump
Kauna, girl quoted by Wall Street Journal, never spoke at any event with Congresswoman or anywhere
Chibok and Dapchi environs attacked last week on 2000 Day anniversary of abductions, evidence that all is far from well in those areas 5 1/2 years after
"Government girls" still lagging years behind non-government Chibok girls academically
Full $10 million defamation lawsuit slammed on the Nigerian government
The following letter was sent to Congresswoman Wilson yesterday:
Dear Congresswoman Fredericka Wilson,
I trust you are well, ma'am.
As we recently marked the 2000th day of the abduction of the Chibok girls, I wish to commend your steadfastness in standing for the still missing 112 girls and Leah abducted last year from Dapchi.
I am saddened to inform you that last week Boko Haram again attacked the Chibok and Dapchi environs indicating that insecurity rages on 5.5 years after the longest running mass abductions of our time.
I am even more disappointed to inform you that the Nigerian government has continued its repression of advocacy for them. The Buhari regime has permanently stationed a police detachment at the Unity Fountain where you gave your press conference in 2014 in an effort to intimidate the BBOG protesters who meet there. Worse still they began building a wall around it to keep protesters out!
In the US, as you are aware, the Nigerian government has actively worked to sabotage advocacy on this issue by spreading lies and sequestering the girls.
I am writing to share with you my defamation lawsuit against the Wall Street Journal for the libelous publication against me in which they attempted to embarrass you.
While engaging them in legal action is a distraction from critical human rights work, it is sadly necessary in the epic conflict between good and evil, truth and lies, profiteers and humanitarians, cynics and optimists.
Firstly, let me reassure you that you have done no wrong whatsoever to deserve being targeted by these characters in the Wall Street Journal:
You never forced anyone to do anything. You were nothing but kind and motherly towards them.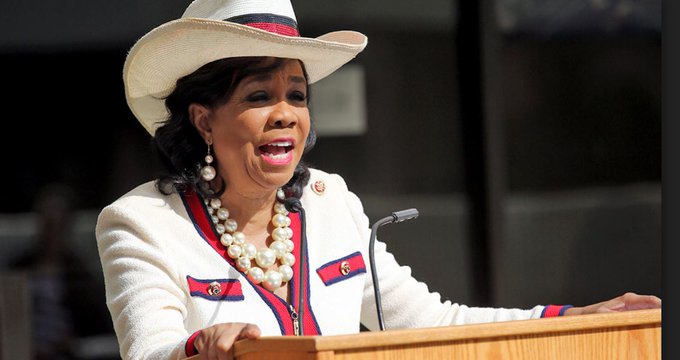 You never made any donations to me. The history of your contributions were: a. In summer 2015 at an event we were invited to, you gave myself and a Chibok girl lunch. You personally took her shopping in the mall and purchased her numerous back-to-school items. (See Photo Exhibit 1) Nothing else was provided to us by the organizers. It took me about four months to get the girl to write you a "Thank you" letter for your kindness. b. In 2016, you then bought the girl a laptop. Again I drove to the school and delivered it to her. (See Photo Exhibit two.) c. In summer 2016, after some of the girls were taken away, you again personally took some of those who remained on back to school shopping. (See photo exhibit 3.)
I understand from others that you made financial donations to the partner organizations towards the girls' educations as they received and managed those funds not me. Those funds were disbursed in payments for the girls in High School and Community College. All those girls successfully graduated with diplomas and associate degree in 2017 and 2019 respectively. It is to be noted that the girls who left and have been with the government program, have not obtained any notable success since 2016. Most failed their GEDs and I am told that the only two who allegedly passed GED were asked by their school in Pennsylvania to again retake courses before they can qualify for further education.
The Chibok schoolgirls whom you shopped for in 2016 and who subsequently graduated well had refused to be enticed away by the Nigerian embassy and have never complained of their visit to you or been involved in the odious campaign of calumny.
They never spoke to the Wall Street Journal and so your name was gratuitously dragged into it by WSJ reporter Drew Hinshaw just to juice up the story. You will recall also that you have become a target of choice for their base because of your episode with Trump, over the US soldier from your constituency slain by Fulani terrorists in Niger, for which you received death threats.
I am delighted to report these three girls whose education you contributed to were the first escaped Chibok Schoolgirls in the world to achieve these distinctions abroad.
Let me emphasize that the Chibok girl Kauna Bitrus quoted in the Wall Street Journal has never spoken at any event with you or anyone else in the US.
Let me also explain that the WSJ character assassination piece referred to spurious and discredited reports going back to 2015 and had no relation whatsoever with your continuing care for the girls in 2016 onward.
Note also that none of the other girls' successes were mentioned or celebrated only the concocted complaints of the non-performing students were featured.
You will note also the racial slant where the article is meant to project White Messiahs "to the rescue" in America while denigrating the actual black folk like yourself and myself who risked our lives to go to Nigeria where we met the girls.
From the above, it is clear, you were unfairly targeted by the bloodlust of these individuals.
This unfortunately is symptomatic of the times we are in in America when civility and gentility is gone with the wind and the basest elements of inhumanity are on full display.
May I enlighten you that Doug Wead, the rogue Republican provocateur of this defamatory piece, gained notoriety for infamously tape recording private phone conversations with George Bush and then attempting to profit off it by selling the transcripts in a book when Bush was president?
Most nefarious of all, Doug Wead was an assistant to President George Bush but still tried to exploit his boss for money!
Given his antecedents and betrayal of a sitting American president whom he was serving, you can imagine what he would do to have this poor African girls as his ticket to relevance.
Perhaps the deepest irony, hypocrisy and hutzpah of it all is that the self-same Doug Wead who gave your name to the Wall Street Journal thereafter himself took a Chibok Schoolgirl to the UN in 2017 to give dubious testimony where she falsely claimed that you brought her to the US!
I appreciate greatly your legacy as an Educator and advocacy for Nigerian victims and I regret that you, like I, have fallen victim to the blood hounds.
I urge you not to be weary in well doing and in your care and concern for:
112 still missing Chibok schoolgirls 5.5 years after
Abducted heroine Christian Schoolgirl hostage Leah Sharibu who turned 16 years old in Terrorist captivity
Wall Street Journal and Drew Hinshaw's litany of lies – utter fabrications and distortions – are a shocking reminder that there is evil in the world and it doesn't exclusively reside in the hearts of dictators and autocratic regimes who I have faced off for years. It is present in good institutions even here which lend themselves to ill-use and abuse by bad actors.
What was done to me by Wall Street Journal and their cohorts was not just a violation of my person. It was located within the wider context of institutional bias and racist stereotypes that continue to bedevil America decades after Dr Martin Luther King's dream.
Character assassination is the new lynching – the strange fruit hanging on the trees today are the libelous articles hanging on the Internet.
Nelson Mandela was tagged a terrorist by Amnesty International and Dr King was blackmailed as a sexual pervert and a fraud by the FBI. You can't effectively advocate human rights without eggs being broken on your head. It's a vocational hazard that usually only time and truth will ultimately vindicate.
I stand today so that visionary black achievers who do great things will not be sabotaged by old boys clubs with preset narratives.
I stand today so that humanitarians won't give up doing good because of the bad that others who never do the good they do, do.
I stand today so that people of goodwill will not be calloused by the cynicism of the media that turns bad to good and good to bad because "if it bleeds, it leads."
I stand for the girls who have been corrupted to think that the American way is lying to get free things instead of studying hard.
I stand for the still-missing 100+ Chibok girls for whom I have tirelessly advocated these five years and to whom I say, "my voice will not be drowned out for you by any force on earth even if your more fortunate classmates betray you too."
Western media have an inherent bias and penchant of redefining others' reality in their own image.
When rights violators accuse you of abuse, when the corrupt accuse you of exploitation and when liars accuse you of lying, you have a duty to the truth. Despite marching inexorably to his unjust and predetermined death, Jesus Christ still testified before Pilate "The Truth."
Finally I stand for myself. For decades, I have been a voice for the voiceless, I have comforted the afflicted and afflicted the comfortable. I have been abducted, imprisoned, tortured, threatened, abandoned, neglected and maligned. Yet I never silenced my conscience or my voice for the least of these. As I told the Wall Street Journal during their hack attack, they're going to have to do way more than that to silence me.
As we hear again news of another attack near Chibok and Dapchi, I urge you to stay the course because the battle still rages in this Wilson's War.
In conclusion, please do feel free to share my first official statement to you declaring my innocence and my defamation lawsuit to clear my name to other supporters.
It is a terrible time in the world for humanitarians but we must trudge on – for what is life without hope? This is my Rosa Parks moment and I choose not to stand at the back of the bus. Rather I stand on the backs of Rosa and others who fought for our seat on the bus!
I will end on a cheerful note. A non-Chibok girl victim of Boko Haram whom you have met has recently begun her Masters degree in Science – the first in the world to do so abroad. The forces of darkness cannot stop this young girl rising. We continue to do what little we can because good can't give up to evil.
I thank you for your kindness and will update you as the case progresses in court next month.
God bless you!
Emmanuel Ogebe
Attached is the defamation lawsuit:
IN THE US DISTRICT COURT FOR EASTERN VIRGINIA
EMMANUEL OGEBE )
1025 CONNECTICUT AVE NW )
   #1000 )
   WASHINGTON DC 20036                                )
                                               )
Plain tiff, ) Civil  Action No.  
             )
V.

)
             )
DOW JONES & COMPANY, )
1211 AVENUE OF THE AMERICAS, )
NEW YORK, NY 10036 )
DREW HINSHAW, )
1211 AVENUE OF THE AMERICAS, )
NEW YORK, NY 10036                                      )
JOE PARKINSON, )
 1211 AVENUE OF THE AMERICAS, )
NEW YORK, NY 10036                                   )
And
GBENGA AKINGBULE, )
1211 AVENUE OF THE AMERICAS, )
   NEW YORK, NY 10036                                      )   
Defendants.
COMPLAINT
Plaintiff Emmanuel Ogebe in support of his Complaint against Defendants Wall Street Journal, Dow Jones Company, Drew Hinshaw, Joe Parkinson and Gbenga Akingbule states the following:
PARTIES
Plaintiff Emmanuel Ogebe

is an

individual, a lifelong humanitarian

and a resident of Springfield in the Commonwealth of Virginia. His professional office is in the District of Columbia. He is

the primary target of Defendants

'

false

and defamatory article.

Defendant Dow Jones & Company

is a

privately held

Delaware

limited liability company

with its

headquarters

in New

York,

New York. Upon

information and belief,

Dow Jones & Company

has

a

subsidiary,

which

is The Wall Street Journal. Dow Jones & Company publishes The Wall Street Journal newspaper in

conjunction with

News Corp

.

Defendants Dow Jones & Company and The Wall Street Journal

are

collectively

referred to herein

as

"The Wall Street Journal."

The Wall Street Journal

published the false and defamatory article

about

Mr. Ogebe

on April 13, 2018 on

its website and in its print edition of the newspaper.

Defendant Drew Hinshaw is

a journalist who is

employed

as a

Senior Reporter

for

The Wall Street Journal

.

Hinshaw

is a resident

of

New York.

Hinshaw

authored and published the defamatory article that tarnished Mr. Ogebe's image

.

Defendant Joe Parkinson is the Africa Bureau Chief for

The Wall Street Journal

, and participated in the writing of the article. 

Defendant Gbenga Akingbule is a writer for the WSJ and participated in writing the defamatory article. (Hereinafter, the use of the word "Defendants" or "WSJ" refers to all of the parties listed in 2-5 above without the need to relist them individually.)
JURISDICTION AND VENUE
This

Court has

specific

jurisdiction under 28 US Code

§

1332 and 1391(b) on the basis of diversity of citizenship and amount of controversy

which exceeds the $75,000 threshold.

Venue

is proper

in

this court as parties are citizens of different states. Plaintiff resides in Virginia and defendants in New York and Delaware states.

The Wall Street Journal

also

regularly solicits business in this

Commonwealth

and

derives

substantial

revenue

from sale

of

newspapers and

sale

of

advertising

resulting from their directing their publications

,

including the article at issue in this action, into thi

s

Commonwealth

and

at

residents of

the Commonwealth.

The Wall Street Journal

may be purchased at any number of retail locations within Virginia and the DC metro area

,

and,

upon information and belief, it has hundreds of thousands of Virginia

and DC metro area subscribers of

its print edition

,

and accordingly,

it

sends hundreds of

thousands

of

newspapers each day into Virg

i

nia.
NATURE OF THE ACTION
This defamation action arises out of the publication of the false and defamatory article in

Wall Street Journal

entitled

, "

The American Ordeal of the Boko Haram Schoolgirls

"

(hereinafter,

"

the defamatory article

'

)

.

Wall Street Journal

'

s

writers Drew Hinshaw, Joe Parkinson and Gbenga Akingbule wrote the article which drew national and international attention and has been read and reproduced innumerable times

. 

Defendants

'

purpose in publishing the article was to weave a narrative that depicted the Plaintiff as a callous, exploitative, celebrity groupie who was not really assisting victims of terror and was falsely advocating for persecuted Christians and was rather advancing only his "political agenda."

The article carried the blazing headline, "The American Ordeal of the Boko Haram Girls," which was itself sensation-seeking and obnoxious in its description of the schoolgirls as "the Boko Haram girls" in its ordinary meaning, interpretation and understanding, conveying they belong to or are owned by the terrorist group Boko Haram. It's synopsis stated that Plaintiff held fund raisers for the girls, which funds disappeared while he hobnobbed with the high and mighty. The article was craftily contrived to portray Plaintiff in the most injurious light.
Background
Plaintiff Ogebe has been involved in human rights work in Africa for a quarter century. Since 2010 Mr. Ogebe has been working pro bono to assist victims of terror and persecution and to galvanize global attention to end genocide at the hands of two notorious terrorist groups. In 2014, Jihadi Terrorist group Boko Haram abducted hundreds of schoolgirls in Northern Nigeria and during one of his fact-finding missions with members of Congress, they discovered that some of the escaped girls were neglected – without healthcare, education, security or support from the Nigerian government – despite a worldwide #bringbackourgirls campaign.

Plaintiff Ogebe consequently created a project to relocate some of the schoolgirls and other victims of terror and persecution to the US to enable them continue their education in safety. Although some of the gifted and talented schoolgirls successfully completed high school, community college and university in 2017, 2018 and 2019 respectively, some had dropped out in 2016 to pursue GEDs at the instigation of the Nigerian embassy which neglected them in the first place. This case revolves around the girls who dropped out.
Defamatory accusation of threatening the schoolgirls for political agenda
The article leads with a vivid depiction of Kauna Bitrus, referred to as "Kauna" and "Ms. Bitrus" throughout the article, being transported from Chibok, Nigeria by Boko Haram, along with 200 other teenage girls. The article claims that Kauna jumped out of a Boko Haram truck and landed, "months later, in the pine-shaded town of Grundy, Va.", where she received a full scholarship to attend a Christian academy. The article goes on to say that Ms. Bitrus and some of her classmates "found themselves hostage" by "a prominent Nigerian human rights lawyer, (referring to Plaintiff) to raise money and further political agendas in Washington". Hinshaw and

The Wall Street Journal

report that Mr. Ogebe told Ms. Bitrus and her classmates that they could be sent back to Nigeria and would be harmed if they did not do what Mr. Ogebe told them to do. WSJ was deceptive and defamatory in reporting that the girls simply "landed" in Virginia with scholarships instead of acknowledging that Plaintiff brought them to America and in saying he took them "hostage" when he in fact rescued them from a miserable life of poverty, terrorism, and backwardness – transforming their lives with opportunities far beyond their life expectation and natural capacity. Mr Ogebe also gave the girls all-expenses-paid summer vacations to visit their families at home in Nigeria annually which completely negates WSJ's false report that the girls were threatened with being shipped back. The statement is false and defendants defamed Plaintiff per se in his professional actions in his seeking the freedom of the rest of the still abducted schoolgirls by accusing him of a "political agenda." 
Defamatory portrayal of Plaintiff as a charlatan
To perpetuate the

Wall Street Journal's

negative narrative of Plaintiff professionally, Hinshaw procured a quote from Jacob Zenn, whom

WSJ

tried to portray as a superior expert on Nigeria compared to Plaintiff, although Zenn has been accused of not being credible and being too cosy with Nigerian security services by fellow academics. Zenn was quoted as saying, Plaintiff "tries to portray himself as a go-to guy to talk about the (Boko Haram) insurgency." 

Zenn's statement about Plaintiff is untrue and unfounded as besides both testifying in congress on Nigeria, Plaintiff has had no other interaction with Zenn. From information and belief, Defendant Hinshaw put Zenn up to making this statement in an effort to give the appearance of attribution of a statement to "a source." Plaintiff notes further that Hinshaw had collaborated with Zenn on a story on Boko Haram in which Zenn provided documents to Hinshaw which he published. It is in this collaborative context that Hinshaw may have requested a quote from Zenn as a quid pro quo for publishing Zenn's documents to boost Zenn's challenged Nigeria expertise. Here Zenn brags about being quoted in the WSJ

https://jamestown.org/media-appearance/jamestown-fellow-jacob-zenn-quoted-wall-street-journal/
Disparagement of Plaintiff Ogebe's human rights bona fides was knowingly false as evidenced by congressional record
Plaintiff in actual fact had guided numerous Congressional and other US Government delegation visits to Nigeria where they met live victims and relevant contacts for more than 20 years. Plaintiff facilitated the testimony of three victims of Boko Haram before the US Congress in 2013, 2014 and 2016 – the only victims of Boko Haram ever to testify in the US Congress. Zenn's depiction of Plaintiff as a self-styled or wannabe go-to person is false and defamatory per se in and of itself as it seeks to portray the Plaintiff as not an expert but a pretender. Plaintiff's testimony before Congress at the same time that Zenn was testifying clearly showed that Plaintiff and the Chairman of the Human Rights Subcommittee had recently been in Nigeria with victims. Indeed a victim of Boko Haram brought by Plaintiff testified alongside Plaintiff and Zenn. Zenn's remarks were therefore knowingly false and disparagingly so 

https://www.govinfo.gov/content/pkg/CHRG-113hhrg85552/html/CHRG-113hhrg85552.htm

Indeed at the link above, Zenn had this to say of Plaintiff and the significance of his victim witness, 
"Thank you very much, Chairman, for the opportunity to speak here. It is also an honor to be speaking next to these distinguished panelists, especially it is important that Mr. Adamu is here to provide a personal face to issues that can seem so far away to people here in America." Defendants published the defamatory comments, which contradicted Zenn's complimentary remarks before Congress, knowing same to be false, which is malicious and defamatory per se.
Plaintiff Ogebe's congressional record of helpfulness
 Hinshaw however sought to project Zenn, an American, as a better Nigeria expert to denigrate Plaintiff, who is not only a natural-born citizen of Nigeria but has spent a quarter century in field human rights work. This evidences Hinshaw and

Wall Street Journal's

malice and prejudice. Yet, the Chairman of the Global Human Rights subcommittee said of Plaintiff that day, "

Mr. Ogebe, thank you very much for your testimony, your extraordinary leadership because I think you have been a consistent voice and certainly have been helpful to this subcommittee for years, so I do thank you for that and for the stories that you have recounted just a moment ago."
Plaintiff Ogebe's Historic Advocacy Victory Against Terror Willfully Denigrated
That day at the hearing, the Obama Administration announced the designation of Boko Haram as a Foreign Terrorist Organization – a specific recommendation made and consistently advocated for by Plaintiff – despite the opposition of the US and Nigerian governments, million-dollar lobbyists, and 20 US academics. Plaintiff had contributed to a House Bill to designate Boko Haram a Foreign Terrorist Organization and had authored two comprehensive briefs to Secretaries of State Clinton and Kerry. Sub Committee Chairman Chris Smith stated at the end of the hearing,

"I would like to thank our distinguished panelists for your work and for sharing with us your expertise and insights. It has been most helpful. And I do think your presence certainly helped the administration focus a little harder on designating Boko Haram as a foreign terrorist organization, so thank you for that as well."
Zenn's remarks, which Hinshaw and WSJ maliciously published, were knowingly false and specifically meant to denigrate even Plaintiff's recorded historic professional win in successfully advocating on the right side of history against the world's deadliest terrorist group. Zenn's published remarks are defamatory per se. Defendants exhibited actual malice as they requested and received information from Congress but still published defamation.
Accusation of lying & data falsification for self-ingratiation with VIPs
Hinshaw and WSJ said Plaintiff highlights only the deaths of Christians in terrorism and ignores majority Muslim deaths to make friends with important people. They portray him as lying or fudging figures of victims. However Plaintiff stated in his testimony before Congress:
"Because many churches have been closed down and because the Nigerian Government is protecting a lot of these areas, here is what Boko Haram did in September while I was in Nigeria the week that you arrived, a few days before you arrived. They blocked a highway and they began to kill people from car to car. They killed about 170 people that day. Here is what Boko Haram did. They asked them their names and they used their ID cards to ensure that their names tallied with the names they gave. So that if you gave a Muslim name and they checked your ID card and it wasn't a Muslim name, they would identify you as a Christian and kill you. They killed 152 Christians that day. 
They used chain saws to behead people. Now it was not only Christians they killed. There were about 19 Muslims who had government-issued ID cards. So if you worked for a local government or a state government or authority or security operatives you would also be killed if you were a Muslim. The few Muslims who did not have ID cards, they were abducted by Boko Haram and taken away. We rescued a woman who escaped from a Boko Haram camp and I was curious why are they abducting these people and she told us that the Muslim abductees are taken to the camps and then they are trained and forcefully conscripted to become terrorists.
 I say this to say that it is clear therefore that there are many Muslims who are not supportive or sympathetic to Boko Haram, but they are being intimidated by the terrorist antics of this group. We all know the truism that all it takes for evil to triumph is for good men to do nothing. And we have today come to a point where the U.S. has finally decided to do something."
Defendants' actual malice in willfully suppressing empirical evidence of Christian genocide to foster false narrative of fudging
Plaintiff had presented empirical documented evidence in his testimony before Congress of over 8000 Christians killed in the Church of the Brethren (EYN) Nigeria provided to him by the church. WSJ and Hinshaw obtained this evidence from congress but ignored it for the sake of their witch-hunt of Plaintiff. Defendants knowingly and willfully suppressed evidence submitted in the public record of the murder of 8000 Christian martyrs from one church, the greatest in contemporary Christendom, in their bid to maliciously propagate the notion that Plaintiff, as a human rights lawyer, was lying about Christian persecution in Nigeria.  That, again, is defamation per se by the defendants.
Accusation of financial impropriety on false premise
Defendants Hinshaw and WSJ falsely reported that they had a video where Plaintiff "flicked a slideshow" presentation of the schoolgirls at a fundraiser to hundreds of evangelical women in May and raised $7039 for the girls. There's no such video. Quite on the contrary, Plaintiff never showed "a slideshow," and this was not a "fundraiser". The fact is that Plaintiff was invited to a Women's Conference, where he spoke for barely a minute and was given a donation to help bring more girls to the U.S. Although Plaintiff was already overwhelmed with the responsibility for five girls whom he had brought to the U.S. following the unexpected and extortive financial demands placed on him by Doug Wead, President of Canyonville Christian Academy, he however honored the designated donation. He did sponsor one last schoolgirl to the U.S. three months later consistent with the spirit of the donation in addition to continuing to support the schoolgirls by paying for their summer holiday flights as demanded by Doug Wead. 

Doug Wead's wife and daughter attended the Women's Conference and recorded the video referenced. His daughter introduced herself to Plaintiff and took a photograph with him. Plaintiff then e-mailed the photo to Doug Wead asking him to extend Mother's Day wishes to his wife. Doug Wead acknowledged the greetings with thanks but then contacted the US embassy in Nigeria and alleged that Plaintiff had threatened his family. On information and belief, he also took the video and began circulating it to all and sundry, claiming that Plaintiff was raising money, even though Wead himself had asked Plaintiff to raise money after Wead defaulted on his purported scholarship for the girls. Defendants recklessly published the defamatory comments on the basis of this video being disseminated by Doug Wead since 2015 without context or verification.
Actual malice in the fabrication of false content of the video
The defendants not only maliciously and falsely claim this was a specific fundraising event (which it wasn't), they also falsely claimed that Plaintiff Ogebe showed a slideshow of the schoolgirls (which he didn't do) just to further propagate a disparaging portrait of the Plaintiff that the money was for the girls in the fictional slideshow (which didn't exist.) Defendants' malice was even more extreme in that they claimed to have a video which clearly does not show what they allege.  It is evidence of egregious malice beyond recklessness that the defendants fabricated and then reported something that did not happen in a video they claim to have that is easily provable. It is further evidence of aggravated malice that Defendants never asked Plaintiff about this event prior to publishing this defamation.
Imputation of criminal conduct by falsification of incident with police
C

ontrary to

Hinshaw

and

Wall Street Journal

'

s

 allegation that Plaintiff had the police called on him for bringing media to one of the girls' school uninvited, Plaintiff was actually invited to the President's office for a prescheduled meeting with the girls' hall teacher to discuss their progress and needs. Upon arrival in the parking lot alone, he was summarily ambushed by over half a dozen police cars already lying in wait for him. There were no media with Plaintiff at the time and Plaintiff asserted his rights and established his access authority in the school records before the police left a couple of hours later.

 In fact, unknown to Plaintiff, schoolgirl Kauna Bitrus had prescheduled a follow-up interview with the BBC two weeks earlier before she left Nigeria. Ms. Bitrus voluntarily then conducted the said follow-up interview with the full consent and cooperation of the school after the police left. This was her sole interview in the US and was done at her behest to showcase her new US school not tell her story. Any assertion to the contrary claimed by the defendants and Ms Bitrus, including that she was forced to tell her story, is false.

The police left without incident because there was nothing to validate the false report instigated by Ann Buwalda  of JUBILEE CAMPAIGN, Fairfax Virginia and documented as that a black man was coming to the school to raise a fuss and should be resisted with any necessary force – a report that could potentially have resulted in Plaintiff's murder-by-cop or Swatting. Hinshaw and

Wall Street Journal's

reporting of this is wholly false, defamatory and maliciously so.
Devastating effects – stigmatization and ostracization
Not surprisingly these claims had a devastating effect on Plaintiff Ogebe

''

s reputation

. Plaintiff

Ogebe has dedicated his life advocating for freedom from dictatorship, for which he was abducted imprisoned and tortured by the military junta in Nigeria decades ago. Plaintiff Ogebe has assisted countless victims of persecution, terror and rights violation. Plaintiff Emmanuel Ogebe then saw himself smeared in the international press as an oppressor of the girls and not their rescuer

.

He received a wave of messages and social media posts from people across the world attacking him as

,

among other things, an exploiter of the poor, and Nigerian government officials disdained him on national TV, citing the WSJ article. Plaintiff was shunned in social, religious, professional and business circles globally.

Plaintiff Emmanuel Ogebe brings this action to

vindicate

his rights under civil law to restore his reputation as a highly-regarded human rights advocate, humanitarian and benefactor to victims of terror, and to establish Hinshaw and

Wall Street Journal's

liability

for the irreparable harm that they caused to his reputation by the false and defamatory statements published in the defamatory article.

Plaintiff

seeks an award of compensatory

damages

for the

reputat

ional

harm caused by

Hinshaw

and

Wall Street Journal

's

defamatory

statements.

In addition

,

given the willful and malicious nature of Defendants mis

conduct

in knowingly publishing and fabricating defamatory falsehoods about him, Plaintiff also seeks an award

of

punitive

damages.
COUNT ONE-DEFAMATION FOR STATEMENTS IN THE APRIL, 2018 ONLINE EDITION OF THE WALL STREET JOURNAL ARTICLE "The American Ordeal of The Boko Haram Girls"
Plaintiff repeats and re-alleges each of the foregoing paragraphs as if set forth fully herein.

Hinshaw and The Wall Street Journal published "The American Ordeal" on April 13, 2019. The article was published to a worldwide audience on The Wall Street Journal's website. A true and correct copy of the online edition of the article is attached hereto as Exhibit A.

These statements concerning Mr. Ogebe are false or cast Mr. Ogebe in a misleading light:
"The young women say he told them they could be shipped back there-and harmed-if they didn't do what he said."
This statement published by WSJ is false and defamatory. It is also malicious and reckless as Defendants Drew Hinshaw and Joe Parkinson never asked Plaintiff this in their solitary phone interview.
"Mr. Ogebe generated a lot of money through these activities and never spent a dime to care for their well-being," "The girls…accused him of using them as money minting machines."
This statement published by WSJ is false and defamatory. It is also malicious and reckless as Defendants Drew Hinshaw and Joe Parkinson didn't publish Plaintiff's responses from their solitary phone interview. Further, this is a direct quote from a dossier produced by Nigerian intelligence agents with the express motivation of shutting down Plaintiff Ogebe's advocacy.
"Over and over again, they say they have been asked by Mr. Ogebe and others to recount an escape most wished to put behind them."
This statement published by WSJ is false and defamatory. It is also malicious and reckless as Defendants Drew Hinshaw and Joe Parkinson never asked Plaintiff this in their solitary phone interview. Further, as already stated, Ms Bitrus only gave 1 interview which she herself had prescheduled with BBC before leaving Nigeria, which did not involve the recounting of her story.
"His calmly narrated accounts of Boko Haram murders of Christians-he rarely mentioned the sect's more numerous killings of Muslims-won him friendships with powerful contacts."
This statement published by WSJ is false and defamatory. It is also malicious and reckless as Defendants Drew Hinshaw and Joe Parkinson never asked Plaintiff this in their solitary phone interview. Further, they did not report Plaintiff's remarks that although he had met all previous US presidents, the sabotage of his work with the Chibok girls actually deprived him the opportunity of meeting the first African American President Barack Obama. Further, Plaintiff does not make friendships with "powerful people" but with lowly people.
"Mr. Ogebe was in Nigeria and in a hurry, said two people who met him at the entrance to the school, and was making demands of the school's administrators. He was accompanied by parents and pieces of paper demanding the school give him four Chibok survivors for weekend meetings in Abuja, the capital. The school reluctantly agreed. The girls were never returned, the people said."
This statement published by WSJ is false and defamatory. It is also malicious and reckless as Defendants Drew Hinshaw and Joe Parkinson never asked Plaintiff about these details in their solitary phone interview. Plaintiff was never at any school in Nigeria, with any parents, with any papers demanding girls for anything. Further, Plaintiff's response to the sole question whether he took the girls from a school was that he was not involved in the local enrollment process. To claim his presence at a school in Nigeria that he had never been, while being resident in the US, too is a complete fabrication and figment of the Defendants' imagination.
"Afterwards, Mr. Ogebe appeared overjoyed, Ms. Bitrus recalls. "He was like, 'Girls! I'm so proud of you! You can speak English! I'm really proud of you.' "Later that night he asked her to retell her story to his wife."
This statement published by WSJ is false and defamatory. It is also malicious and reckless as Defendants Drew Hinshaw and Joe Parkinson never asked Plaintiff about this in their solitary phone interview
"On Sundays, Mr. Ogebe would often bring one set of Chibok students or another to a church, where donations poured in for their education, the young Nigerians say."
This statement published by WSJ is false and defamatory. It is also malicious and reckless as Plaintiff told Defendants Drew Hinshaw and Joe Parkinson in their solitary phone interview that the girls only went to Nigerian churches just one weekend for Easter on Good Friday and Easter Sunday as was the religious tradition in Nigeria where Good Friday and Easter Monday are National Holidays. Going to church one Easter weekend in two years does not meet the definition of "often" and evidences WSJ's exaggeration, embellishment and falsehood.
"Mr. Ogebe insisted he be the custodian of that money-a request the JUBILEE CAMPAIGN felt breached financial reporting rules for nonprofit organizations,"
This statement published by WSJ is false and defamatory. It is also malicious and reckless as Defendants Drew Hinshaw and Joe Parkinson never asked Plaintiff this in their solitary phone interview. Further, it is a direct quote from a dirty dossier drafted by Nigerian military intelligence operatives seeking to discredit Plaintiff's human rights work. Plaintiff was the largest single non-member donor to JUBILEE CAMPAIGN counting his financial and professional gifts to the organization which over just 2 years exceeded a quarter of a million dollars. Jubilee squandered funds Plaintiff raised for the girls and refused to pay for the girls flights from school thus Plaintiff fired them.
"Mr. Ogebe, who didn't work for Jubilee, was also raising funds for himself, Jubilee complained, according to the Nigerian government report."
This statement published by WSJ is false and defamatory. It is also malicious and reckless as Defendants Drew Hinshaw and Joe Parkinson never asked Plaintiff this in their solitary phone interview. Further, in addition to raising JUBILEE CAMPAIGN's profile from an obscure one-horse organization to a frontline global engager, Plaintiff sponsored Ann Buwalda  Executive Director of JUBILEE CAMPAIGN on two all-expense paid trips to Nigeria as well as another JUBILEE CAMPAIGN intern on a separate occasion. Furthermore, friends and family members of Plaintiff Ogebe donated money to JUBILEE CAMPAIGN. In aggravated malice, WSJ fabricates this claim which was not even in the Nigeria embassy's dirty dossier as bad, bogus and fraudulent as it was.
"May fundraiser, a raucous crowd of hundreds of evangelical Christians applauded him after he flipped through a slideshow of the Chibok students, and gave his charity $7,039 "for empowering those girl!" an announcer exclaimed, according to a video shot of the event."
This statement published by WSJ is false and defamatory. It is also malicious and reckless as Defendants Drew Hinshaw and Joe Parkinson never asked Plaintiff this in their solitary phone interview
"When the young women complained, Mr. Ogebe told them they were shaming their families, they say. He told them he brought them to America and could send them back, and that Boko Haram, who had seen them on television, could come after them, the young women, their handlers and the Nigerian government said."
This statement published by WSJ is false and defamatory. It is also malicious and reckless as Defendants Drew Hinshaw and Joe Parkinson never asked Plaintiff this in their solitary phone interview. Further it is unclear who their "handlers" are and how this unattributed hearsay merits a response.
"Instead of comforting them Emmanuel took them around the mid Atlantic giving talks and using them as prop," an internal report by the school said."
This statement published by WSJ is false and defamatory. It is also malicious and reckless as Defendants Drew Hinshaw and Joe Parkinson never asked Plaintiff this in their solitary phone interview. Plaintiff never went on a tour of the mid Atlantic with the girls. This is a fabrication and a figment of the imagination of the WSJ.
"When the two schools questioned Mr. Ogebe, he accused them of endangering the students' lives-Boko Haram could attack them in Oregon, he told the school there."
This statement published by WSJ is false and defamatory. It is also malicious and reckless as Defendants Drew Hinshaw and Joe Parkinson never asked Plaintiff this in their solitary phone interview. The Oregon school was advised against its excessive invitation of media to campus as it's over exposure of the girls' location made them vulnerable but Doug Wead wouldn't heed. The year after they transferred to a better school, a student did arrive in Oregon from Nigeria saying she came there because she learnt the Chibok girls were there – proving precisely how Wead made their location a bull's eye potentially for bad actors.
"In May 2015, Mr. Ogebe demanded the Oregon school fly the students to Baltimore, for a brief choir tour. They didn't come back. The school reported them missing."
This statement published by WSJ is false and defamatory. It is also malicious and reckless as Defendants Drew Hinshaw and Joe Parkinson never asked Plaintiff this in their solitary phone interview. Doug Wead had asked Plaintiff to raise funds and pay for the girls' summer break flights and hosting arrangements. He then flip-flopped and said his business associate would donate all the money he needed if the girls spent the summer in his home. Plaintiff objected because this was a quid pro quo arrangement bordering on trafficking or pimping. The girls were scheduled to go on a church tour with visiting members of their tribe from Nigeria to reconnect with their culture. Plaintiff told the WSJ that the girls were duly transferred with official notifications via the Department of Homeland Security's 1-20 SEVIS system. In addition, Plaintiff ensured the girls' new school contacted Canyonville Christian Academy Oregon with the requisite transfer documents, but Doug Wead and the CCA staff intentionally delayed, stalled and tried to sabotage the process just as they did when Plaintiff tried to get the girls' health shots completed in Virginia. Reporting the girls missing was Doug Wead's classic fraudulent and deceptive swatting response.
"He consistently brought documentation for only five of the students: "In conversations and email exchanges, Mr. Ogebe has been evasive, always making excuses," said the report."
This statement published by WSJ is false and defamatory. It is also malicious and reckless as Defendants Drew Hinshaw and Joe Parkinson did not report Plaintiff's response in their solitary phone interview.
"We know that they are lies," one of the students said, adding that Mr. Ogebe and his associates encouraged them to embellish their accounts. "It's to make the story interesting so that people will like it so much."
This statement published by WSJ is false and defamatory. It is also malicious and reckless as Defendants Drew Hinshaw and Joe Parkinson never asked Plaintiff these details in their solitary phone interview. Plaintiff never asked the girls to embellish their stories. This is a figment of WSJ's imagination. 
"Mr. Ogebe was present, and emotional, according to people who witnessed the scene: "You are wicked, wicked girls," he screamed at them. " Do you want to see me go to jail?"
This statement published by WSJ is false and defamatory. It is also malicious and reckless as Defendants Drew Hinshaw and Joe Parkinson never asked Plaintiff this in their solitary phone interview and further refused to accept Plaintiff's recorded evidence of the incident. Plaintiff did not scream at the girls. He did however say the girls were wicked for trying to get him and their American host family into prison by calling the Sex-Trafficking Squad on them. The host family of the girls was a pastor and, ironically, chair of an anti-sex trafficking organization so Plaintiff was saddened that the girls action had exposed her kind American benefactors to such an embarrassment.
"After speaking to Mr. Ogebe, school administrators came to believe the students were being tricked by the Nigerian embassy and its co-conspirators, who would send them back to Nigeria and possibly harm them."
This statement published by WSJ is false and defamatory. It is also malicious and reckless as Defendants Drew Hinshaw and Joe Parkinson never asked Plaintiff this in their solitary phone interview.
The families of the girls informed him that the Governor of Borno State told them that their daughters were not in school in America but were just "slaves to White People" in America. He advised them that, when the girls returned to Nigeria to renew their visas, they should keep them from returning to America. Based on this intel, Plaintiff advised the girls that their summer vacation trip home to renew their visas would be delayed till it was safe for them.
"Mr. Ogebe has already contacted him by telephone. Mr. Ogebe has in turn confirmed and denied any outreach."
This statement published by WSJ is false and defamatory. Plaintiff Ogebe told Defendants Drew Hinshaw and Joe Parkinson in their solitary phone interview that he had no plans of sponsoring anyone to school in the US. This false statement by defendants is bogus on its face as it was even impracticable to do so.
The substantial danger of injury to Mr. Ogebe's reputation from such statements is readily apparent. Such statements would tend to so harm the reputation of another as to lower him in the estimation of the community or to deter third persons from associating or dealing with him.
By such publication, The Wall Street Journal and Hinshaw did cause harm to Mr. Ogebe's reputation.

Hinshaw and The Wall Street Journal's publication of these false statements was negligent and malicious at best but it is all too apparent that it was reckless and intentional falsehood as he was never confronted with the key elements. More so WSJ essentially published a sole-source claim by one out of 12 girls but masqueraded as though it were all of the girls. Plaintiff asserts that Ms Bitrus never gave an interview of her story to any media in the US during her 2 years in the program at his behest. Plaintiff asserts further that Ms. Bitrus was never in any Nigerian church with the Plaintiff and never time traveled with him in the Mid Atlantic.

At minimum, Hinshaw and The Wall Street Journal should have had serious doubts as to the truth of these statements by the Nigerian government who had an axe to grind, and a high degree of awareness that they were probably false, and therefore were required to investigate their veracity before publishing them and afford Plaintiff a copy for his response. Hinshaw and The Wall Street Journal's failure to do so amounts to actual malice or at best grievous recklessness.

Hinshaw and The Wall Street Journal purposefully avoided the truth, and premeditatedly avoided public facts such as that the girls who were not lured away from the Plaintiff by Doug Wead's and the embassy's ruse remained in school and successfully graduated with diplomas and were all in college at the time of publication. Defendants betrayed fundamental reporting practices intentionally in order to promote lies.

Hinshaw and The Wall Street Journal's actions were malicious, willful, and wanton, and evidence a conscious disregard for Mr. Ogebe's rights. Defendants' publication have hurt Plaintiff Ogebe and his human rights work and his ability to help countless victims who rely on his support. The ripple effect in terms of lives lost is colossal. Accordingly, punitive damages are appropriate.

Hinshaw and The Wall Street Journal's statements concerning Plaintiff Ogebe are defamatory per se because they attribute to Plaintiff unfitness to perform the duties of his profession, impute criminal conduct and foreseeably would hurt Mr. Ogebe in his profession. Plaintiff is therefore entitled to presumed damages.

The Wall Street Journal, specifically Joe Parkinson, Drew Hinshaw and Gbenga Akingbule collaborated to write the article, and were acting within the scope of their employment when they published the false and defamatory statements in the article. The Wall Street Journal participated in, authorized, and ratified their conduct.

WHEREFORE as a direct and proximate result of these false statements by Hinshaw and The Wall Street Journal, Mr. Ogebe has suffered damages, including, inter alia, injury to his reputation, embarrassment, humiliation, and emotional distress, in an amount to be determined at trial and Plaintiff Ogebe seeks judgment against the defendants. 
               FACTS
Emmanuel Ogebe Dedicates His Life To Advocating For Human Rights, Democracy and Assisting Victims
The Plaintiff graduated with the best result of his high school class and went to college at age 15, becoming the youngest law graduate in Nigeria as a teenager.

In 2003, he was the first lawyer to be admitted to the Washington DC Bar as a Special Legal Consultant on Nigeria. He is currently the Managing Partner of USN Law Group, an international legal consultancy firm. 

The Plaintiff is also an expert on Nigeria and Nigerian Law in the USA and has over the years consulted for various clientele, including government, non-governmental and private organizations on diverse issues relating to Nigeria.

The Plaintiff was consulted by the Clinton White House as well as the second Bush Administration on their respective visits to Nigeria in 2000 and 2003.

The Plaintiff was the leader of a delegation from the USA to participate in an African Heads of State Summit on HIV/AIDS hosted by Nigerian President Obasanjo and has at various times met with Nigerian heads of state visiting the US.

The Plaintiff also singlehandedly initiated and executed various projects involving humanitarian airlifts to Africa, including but not limited to, the airlifts of about $3 million of medication to Nigeria during President George W. Bush's visit to Africa.

The Plaintiff helped in conducting grassroots economic development, commissioning 400 houses built for victims of flooding in northern Nigeria while undertaking engagements for strategic partnerships with half a dozen state governors to co-fund development projects and networking with international donor and NGO community.

The Plaintiff has undertaken humanitarian assistance missions to Nigeria annually for about two decades including providing emergency food aid, medication, computers and clothing from the US to victims in northern Nigeria since 2000 to date. Mr. Ogebe has conducted over 70 of such missions including other African countries.

The Plaintiff is the recipient in 2010 of the US President's Bronze Award in recognition of his pro bono work helping build capacity for NGOs in northern Nigeria. 

The Plaintiff has represented a man on death-row in Indonesia for over a dozen years pro bono.

The Plaintiff is also a prodemocracy and human rights activist who has fought injustice, corruption, dictatorship and advocated change and the enthronement of the rule of law in Nigeria. These activities led him on collision course with various governments in Nigeria particularly, that of dreaded dictator General Sani Abacha, who detained him without trial in 1996. Plaintiff Ogebe was tortured and interrogated about his ties to America.

The Plaintiff is a Christian and supporter of several Christian organizations.

The Plaintiff has been invited to brief the US Congress on the plight of the people of Nigeria and to plead for the assistance of the United States for the release of the remaining abducted schoolgirls, military and humanitarian assistance to end the killings amongst others. 

The Plaintiff has advocated at the United Nations, the European Union, the International Criminal Court and numerous other fora advocating consistently on the Nigerian situation. He drew the attention of the ICC to the bombing of the U.N. building in Nigeria by terrorists in one of the worst attacks on the world body.

Mr. Ogebe

began working

toward the eradication of terrorism in Nigeria in 2010

, advocating for the release of the "Chibok Girls" and recognition of Boko Haram as a terrorist organization by other nations.

Mr. Ogebe's first human rights advocacy campaign in the US before the New York City Council led to the naming of a corner of E44th street as Kudirat Abiola Corner in honor of a slain prodemocracy activist over two decades ago. She was assassinated by the Nigerian regime and the Nigerian consulate which is located at the corner was opposed to this initiative.

From 2014 to the present, Mr. Ogebe and his family have conscientiously, sacrificially and diligently worked for the safety and sound education of these young women, only to be recklessly smeared by the Defendants in an effort to sell their wares and damage his reputation. Mr. Ogebe sold his home to be able to continue supporting some of the gifted and talented young girls who are now in university.

On April 13, 2018,

The Wall Street Journal

published

"The American Ordeal of the Boko Haram Schoolgirls"

The article, attached as Exhibit A, was

published

online on

The Wall Street Journal

's

website and in print. https://www.wsj.com/articles/the-american-ordeal-of-the-boko-haram-schoolgirls-1523661238

As a

result of the

article,

Mr. Ogebe

's

reputation

was

irr

epara

bly damaged

worldwide.

Mr. Ogebe

ha

s

also

suffered

significant embarrassment,

humilia

t

ion

,

mental

suffer

in

g

,

and emotional distress

as a

result

of

the defamatory

article by Hinshaw and

The Wall Street Journal

.
Hinshaw practices arm-chair journalism by publishing pitched or planted stories on Nigeria
Defendant Hinshaw has a penchant for publishing short-turn around stories that are chiefly document downloads from inscrutable single sources. Prior to his publication of the defamatory article, Hinshaw had similarly published a trove of documents purported to be terror communications from Boko Haram. The conduit was ostensibly Jacob Zenn (also gratuitously quoted in the defamatory article). Zenn himself has been accused by fellow academics of strange coziness with Nigerian security services very likely but not acknowledged as the source of the terrorist communications.

Prior to that, Hinshaw had published a sizzling report about the ransom negotiations that led to the release of the Chibok girls.  The story shed light on the murky behind the scenes processes. The information was so detailed that it could only have come from one source – Nigerian intelligence services themselves. 

Unlike the foregoing stories, Hinshaw in this defamatory piece attributed some parts to the Nigerian government although they did not admit that it was a military intelligence dossier from 2015 that had long since been discredited. Given the dubious antecedents of the aforementioned stories, it is increasingly clearer that WSJ and Hinshaw had not unwittingly been spreading propaganda for and on behalf of a foreign government security agency. 

WSJ created a false urgency for itself in trying to scoop an exclusive and published drivel which other more responsible and sensible media had passed on when pitched to by Doug Wead.
Doug Wead pitches defamatory content to numerous media for three years until WSJ publishes same
Doug Wead is the Blackmail Baron who sold

Wall Street Journal

the bill of goods for this defamatory article even if they willing bought it for free. After Plaintiff had successfully relocated six victims of terror in a US school over the course of a year, Wead was introduced to him by a JUBILEE CAMPAIGN intern as someone they found through Facebook willing to offer additional scholarships for 5 more girls. Unfortunately no prior background check had been done on his antecedents.

Doug Wead promptly paid for a press release announcing to the world that his school Canyonville Christian Academy had given scholarships to 10 girls despite the fact that after Plaintiff introduced Wead to the U.S. embassy in Nigeria to confirm his promise, he had been advised against publicizing the girls' location. Wead also did not have out-of-school housing so Plaintiff was going to have to take care of their off-campus arrangements. Due to the limited language skills of the girls, Plaintiff requested for and received an additional scholarship for an endangered Muslim Background Believer who would be a peer advisor and translator for the other girls.

Months after the 5 schoolgirls arrived in the U.S., Wead complained that he had no money and began making financial demands on Plaintiff contrary to his sworn affidavit of scholarships for the girls. Despite collecting a refund for his earlier contributions for the girls' flights to US, then obtaining a reimbursement for his and his wife's first class tickets from Virginia where he lives to Oregon where the school is located, Wead on top of that collected an undesignated cash advance which depleted the off-campus care fund for the girls that Plaintiff had established with JUBILEE CAMPAIGN in an unethical and dishonorable bait and switch.

Thereafter Wead warned Plaintiff that he would have to raise funds for the girls' summer break as their spring break was the last Wead would pay for their economy airfares out of the advance he'd collected from Plaintiff's off-campus care fund. During spring break, Wead then called Plaintiff and informed him that the girls should not return to school but remain in his home and be "home schooled" when Plaintiff declined to have three different TV networks directed by Wead and JUBILEE CAMPAIGN to interview the girls in his home in Virginia. Finally, when Wead refused to let the girls take their flights home for the summer break because Wead's business associate offered him $300,000 on the condition that the girls spent the summer in his Atlanta mansion, Plaintiff had to report Wead to the FBI.

When the girls' in Wead's school came bottom last of all 11 girls compared to their classmates in the Virginia school in standardized testing for summer classes which Plaintiff organized, he consulted with a Parent and former teacher of the girls and they decided to make a program decision to consolidate all the girls in the better school. After campus tours with the visiting parent from Chibok, ultimately an even much better school was found and the girls formally transferred. 

Aggrieved at his lost $300,000 paycheck just from the girls spending the summer in a prospective donor's Atlanta mansion, Doug Wead began constantly haranguing the Department of Homeland Security, the FBI, and the media to go to the girls' new school alleging that they had been trafficked. Wead cancelled their health insurance, refused to send their belongings and continued to fundraise online, using a Republican donor database that he acquired, for an entire year while the girls were not in his school and were being catered for by Plaintiff. Wead's pathological campaign of calumny exacerbated to the US embassy in Nigeria, Senator Rand Paul's office, Plaintiff's church, more media outlets who declined and ultimately to the Nigerian embassy in Washington where he found willing accomplices in military intelligence operatives who had been tailing Plaintiff for years over his human rights advocacy on Nigeria. Wead who had engaged in petty blackmail before – accusing Plaintiff of withholding the girls' passports which was proven false and was never alleged by the girls and then when they transferred sending them the DHS Sex Trafficking Squad's number to call – upped his game. He accused Plaintiff of trafficking, fundraising, abuse, exploitation, fraudulently bringing in his "relative" to America etc in a dossier which he gave Nigerian military intelligence. This document formed the basis for the Nigerian military intelligence dirty dossier of 2015 which the WSJ published from in 2018. 
Nigerian embassy in Washington finds opportunity and tool in Wead dossier for subversive rogue operation against Emmanuel Ogebe to sabotage his human rights advocacy
With Doug Wead taking over the fundrasing website meant for the 11 girls exclusively to his school and refusing to stop fundraising even after the visiting parent of one of the girls said to stop, Plaintiff approached the embassy for consular assistance. The change in home government afforded a rapprochement between him and the incumbent ambassador who had a grudging admiration for plaintiff and invited him and the girls for lunch. There embassy intelligence agents bushwhacked the girls and turned it into a hostile and aggressive interrogation led by a Nigerian Air Force Group Captain. They made one of the girls narrate her story and then complained that her English was "too good," casting doubts that she could speak Hausa (a Nigerian language.) The intelligence agents claimed the girls were fake. The ambassador broke up the interrogation for dinner and photo ops with his guests. Shortly after, the sympathetic ambassador died and the military intelligence had another shot when Doug Wead showed up with the dirty dossier that WSJ ended publishing.   
Nigerian embassy's bogus charges that girls were not really escaped schoolgirls exposed false after secret high-level interrogation
After the hostile embassy reception, Plaintiff voluntarily arranged to meet with a high-powered team of Nigerian military intelligence accompanied by one of the schoolgirls offsite. They were interrogated and provided the full names and schools of all the girls and the authenticity of the girls was established. A cooperative agreement was reached and another offsite launch meeting was held with several of the girls where their passports were proffered to the intelligence agents who reviewed them and declined offers to take photos of their passports. 

After that meeting, embassy officials became evasive and began surreptitious visits to the girls' schools in breach of the cooperative agreement brokered with the high-level intelligence team. Having failed to frame Plaintiff on bogus charges that the girls were not really Chibok schoolgirls, the embassy officials latched onto the Wead dirty dossier for their next offensive.
Nigerian embassy again Targets Emmanuel Ogebe with another failed frame up
Following the failed initial frame up, embassy intelligence operatives adopted and adapted the Wead dossier and reframed charges of "fundraising" against Plaintiff and requested the arrest of his family and associates. Unaware of this, Plaintiff voluntarily submitted himself to the high-level intelligence panel pursuant to the cooperative agreement and at that interrogation for the first time heard about the charges which he fully addressed and cleared up with supporting evidence. 

When the girls' families informed plaintiff that the girls said they were given a letter by the embassy to sign, and Plaintiff saw that an embassy operative was raising funds online via gofundme with a Nigerian yoga specialist named Somiari Demm ,who falsely claimed to have been taking care of the girls for several years, Plaintiff retained counsel and requested a meeting and investigation by the Ministry of Foreign Affairs.
Nigerian government launches global smear campaign Targeting Emmanuel Ogebe and additional bogus claims.
After being busted, the desperate regime unleashed negative reports aimed at the Plaintiff on national network news of the state-owned TV in May 2016. The ministry of Women Affairs began to spread negative news to the media in Nigeria about Plaintiff and Plaintiff began to respond providing evidence.  Officials said Plaintiff beat up the schoolgirls and made them walk to school from his home and back citing the embassy's dirty dossier but refused to provide it when requested by local journalists. Most did not publish the claims doubting their credibility.

In desperation, the regime turned to international journalists. Wead was able to get aNew Zealand journalist from a publication he usually used for his political agenda to publish a negative story about the Plaintiff. The journalist who had previously backed off the story when pitched by Doug Wead, picked it up when the Nigerian government threw their weight behind Wead. Although Plaintiff provided her with rebuttal evidence, she refused to use Plaintiff's evidence if he wouldn't allow her publish the names of his at-risk local humanitarian workers in Nigeria. That was the first successful hit for Doug Wead and the Nigerian embassy in their joint global campaign of calumny. Some of the girls were picked up from their schools and taken to Wead's home where they were interrogated for several weeks by Nigerian intelligence agents and urged to give negative statements against Plaintiff but some declined to. Two years later, defendants published the dossier with bigger and better lies. 

Hinshaw

and

Wall Street Journal

'

s allegations against Emmanuel Ogebe

are not only clearly

false,

but the

y

are

defamatory

per se.

By claiming

that he threatened the girls that they will be shipped back home where they will be harmed if they didn't do what he said

,

Wall Street Journal

and

Hinshaw

attributed to Plaintiff Emmanuel Ogebe – a human rights lawyer and victim-advocate – a willingness to place in harm's way the very girls whose safety concern prompted him to rescue and bring them to the US in the first place when no one else did.
 In fact, journalists and others who exploited the girls' stories for copy while leaving them in danger, accentuated the risky conditions with the publication of the girls' pictures, names and locations in Nigeria. In the U.S.,Plaintiff on numerous occasions turned down media requests for interviews with the girls and even requests from VIPs. 
The girls had refused to return to school in Nigeria till Plaintiff came up with the option to relocate to a safe place. Plaintiff obtained for them 2-year student visas under which by law they were required to return to Nigeria to renew. Defendants' statement that the girls would be "shipped back" by Plaintiff, was another falsehood as the girls were not in the US on a permanent or refugee basis. Overstaying their visas would actually be a violation of US law. Defendants' publication prejudiced Emmanuel Ogebe in his profession as an international human rights lawyer and benefactor to survivors

and was defamatory per se.

The

Wall Street Journal

and Hinshaw

'

s highly defamatory and false statements 
were not the result of an innocent mistake; they were the result of reckless journalists more concerned with writing an article that fulfilled their contrived narrative about the victimization of these girls handed to him by a dubious, vindictive and opportunistic operative named Doug Wead and a publisher who was more concerned about scoring a cheap scoop on the 4th anniversary of the Chibok schoolgirl abductions, than they were about discovering the truth or actual facts. While truly intrepid journalists were pounding the pavement looking into the whereabouts of the still missing 100 plus schoolgirls, investigating intelligence failures etc., Hinshaw and WSJ settled for bottom-feeder, arm-chair journalism based on a hand-me-down from media-hog and blackmail-baron Doug Wead.
Hinshaw and

Wall Street Journal

acted with actual malice when they published the article.

Hinshaw and

Wall Street Journal

knew that Doug Wead was not a reliable source for truthful information especially given his notoriety for secretly tape recording personal conversations with George Bush to enrich himself by selling a book of those recordings and his crass penchant for shameless self-promotion. Given Doug Wead's financial interest in the girls raising funds for years even when there were no girls in his school,

Hinshaw and Wall Street Journal

intentionally violated basic journalistic norms and consciously failed to in

v

estigate sources and information that would have revealed the falsity of the charges they leveled other than those spoon-fed to them by Doug Wead. Hinshaw and

Wall Street Journal

were intent on adopting Doug Wead's narrative that depicted Plaintiff villainously and Wead as the White Messiah to the rescue. They did this by starting from a conclusion

that Plaintiff

was callous toward terror victims

he brought to America

and working backwards to shore up that hypothesis via crafty falsehoods.

Defendants imputed to Plaintiff criminal conduct by publishing completely out of context the incidents at the schools were Plaintiff was ambushed on false grounds. Worse, Defendants inquired from law enforcement why Plaintiff wasn't apprehended implying that he deserved apprehension. This is defamation per se.
Hinshaw and

Wall Street Journal

's

malice is further evidenced by the

many

half-truths

,

untruths

,

and

flat

out lies

Hinshaw and

Wall Street Journal

told in

the publication

. Plaintiff did not maltreat the girls. Rather, Plaintiff was called upon to rescue some of the girls when they were maltreated at the home of an American host family within weeks of their arrival in the US. Canyonville Christian Academy, Oregon did not have holiday accommodations for the girls and its president Doug Wead relied on Plaintiff Emmanuel Ogebe to provide hosts for the girls. Against the express concerns of Plaintiff Emmanuel Ogebe, communicated in writing and in person to Ann Buwalda  of JUBILEE CAMPAIGN, not to place three of the girls with a dysfunctional American host in Arizona, Ann Buwalda overruled Plaintiff and put the girls there, where they became subject to lack of adequate food, berating, insults and threats. While Plaintiff was at a Christmas play with his family and some of the other girls in Virginia, he received a series of frantic calls from Ann Buwalda and ultimately found out she needed his help extricating the three girls from the Arizona home of the rich American woman who was abusing them. Plaintiff had to spend his holiday intervening to keep the woman from dumping the girls on the street, or calling the cops on them or having JUBILEE CAMPAIGN ignominiously ship them back to Nigeria after the American woman falsely accused one of the girls of dressing sexy to entice her husband. Ultimately, Plaintiff facilitated the rescue of the girls from their ordeal in the home of the American woman and evacuated them to the home of a Nigerian family who looked after them and fed them well till they returned to school, thus averting an international incident.

 JUBILEE CAMPAIGN and Ann Buwalda's effort to cover up this scandalous incident by paying off  Doug Wead with thousands of dollars meant for the girls' out-of-school care, her attempt to whitewash the scandalous abuse of the girls in an American home in their first month in America and her poor judgment in taking sides with the abusive American lady simply on account of her wealth, race and connections to a prominent Republican Congressman over the girls, resulted in terminating JUBILEE CAMPAIGN and their affiliate host families. Plaintiff subsequently ran background checks on future hosts who were properly screened professionals and well recommended, thereafter and there were no further problems with the host families he selected. WSJ and Hinshaw's claims otherwise are false as Plaintiff acted to urgently mitigate an unfortunate situation where the girls were ill-treated on invitation of Ann Buwalda  and JUBILEE CAMPAIGN who themselves created the mess – not a mere "disagreement."  

Out of a litany of lies, it is hard to identify Defendants'

most

outrageous and disgraceful but this is arguably a top contender.

Hinshaw and WSJ falsely claimed that Plaintiff had asked the father of newly abducted Christian schoolgirl Leah Sharibu to bring her to school in the US. Plaintiff had no such conversation with Mr. Sharibu and has never met him. However when Hinshaw and

Wall Street Journal

did ask Plaintiff about this, one of the few items ever asked of him, he said he had no such plans because he was weary of looking after victims. Subsequently Plaintiff requested Hinshaw and Wall Street Journal to kindly not publish anything concerning Leah who had just been abducted weeks before and was still in captivity as it would endanger her life if Boko Haram heard anything related to her moving to America. As an expert, Plaintiff knew and had testified in congress that Boko Haram executed seven foreign hostages just for hearing media reports that the British were coming to rescue them. Yet Hinshaw and Wall Street Journal published that Plaintiff was planning to take Leah abroad even though she was in captivity which was in reckless disregard for the truth, for Plaintiff's plea, for journalistic ethics, for humanity and indeed for Leah's life. The above illustrates Hinshaw and Wall Street Journal's grave malice that they would even anticipatorily scandalize a futuristic good deed that Plaintiff had not even contemplated and which was not even logically feasible (Leah remains in captivity over 1 year later and it is unclear if she is alive.)

Ironically

,

it was

Hinshaw

and

Wall Street Journal

that engaged

in

a clear pattern of

suppressio

n

of the truth and active deceit to cover the lies of the schoolgirls whom they knew were of dubious veracity. Plaintiff informed Hinshaw and Wall Street Journal that one of the girls Doug Wead had taken on a visit to the White House to meet President Trump and Ivanka Trump had lied about her story before the United Nation's Security Council in 2017. The account of one of the Wead girls of her escape from Boko Haram was completely different from what she had said in 2015. Worse still it was an appropriation of the story of another girl whom Wead and the embassy failed to lure away from Plaintiff in 2016. Hinshaw and Wall Street Journal claimed that Plaintiff instructed the girls to embellish their stories.  However the fact is that in her 2017 testimony before the UN, Doug Wead's girl lied that it was US Congresswoman Wilson who brought her to the US. Clearly such a lie could not have emanated from Plaintiff when it was he himself who brought the girls to the US. This fabrication was obviously concocted by those seeking to delegitimize the kindness of Plaintiff in bringing the girls to the US in the first place. Despite knowing that even the girl's stories of escape were neither credible nor consistent, Hinshaw and

Wall Street Journal

still published their stories against Plaintiff maliciously.

Hinshaw

and

Wall Street Journal

'

s

exercise in sophistry, mendacity, deception and falsehood goes beyond the pale. Not only is their malice evidenced by not asking Plaintiff about most of what they published, even when Plaintiff drew their attention to these obvious falsehoods after the fact and submitted a rejoinder, they refused to retract their publication or publish Plaintiff's response. Plaintiff showed evidence to media in Nigeria that schoolgirl Kauna Bitrus had apologized in writing several years before for her bad behavior and had expressed gratitude and appreciation on behalf of her mother for the opportunity to attend school in America. Plaintiff pointed out that the only intervening circumstances between her apology letter in 2015 and her allegations in 2018 was that she had been receiving thousands of dollars in payments orchestrated by the Nigerian Government which is hostile to the Plaintiff for exposing their human rights abuses. When asked about this evidence in June, WSJ still insisted to inquiring journalists that Ms. Bitrus was truthful and never apologized.
Despite knowing that the repressive and human rights-violating Nigerian government had it in for the Plaintiff, was doing all in its power to discredit him and that they girls were on a government payroll, thus raising serious doubts as to their independence, Hinshaw and Wall Street Journal published the defamatory article recklessly. 
PARTICULARS OF GRIEVOUS NEGLIGENCE, RECKLESSNESS AND DECEPTION BY DEFENDANTS IN WRITING THE STORY
Defendant Hinshaw contacted Plaintiff fraudulently claiming that he wanted to speak to him regarding Plaintiff's defamation lawsuit against the Nigerian government. Plaintiff invited Defendants to attend the trial but they did not. Defendant Hinshaw did not respond to Plaintiff's inquiries about the interview time till hours before publication. Instead of addressing the ongoing defamation lawsuit, Defendants brought upon themselves this time another defamation lawsuit due to their recklessness.

Defendants did not interview the Plaintiff about the original defamation suit as they fraudulently claimed or even attend the court hearing as he invited them too as they would have seen that the government of Nigeria lacked credibility. The defamation lawsuit in Nigeria reveals that the government of Nigeria held a press conference against the Plaintiff and falsely claimed that he did not put the girls in school which is false even going by the embassy's hatchet dirty dossier. Thus Defendants brought upon themselves this defamation action by negligently failing to do what they themselves said they would do and recklessly relying on and publishing the report of a party whom they knew was already subject to a defamation law suit.

Other media had published extensively on the government of Nigeria's mistreatment of the escaped schoolgirls in Nigeria including separation from their families, forced islamization, muzzling from speaking, lack of freedom and even a suicide attempt by one of the released schoolgirls as well as the millions of dollars missing from funds raised by the government after the girls' abduction. These far more grave allegations against the Nigerian government itself were not inquired into by Defendants who were hell-bent on ravaging Plaintiff's repute. Indeed Defendants pointedly ignored the mysterious islamization of one of the Christian schoolgirls in Bronx, New York months after their take over by the embassy and the Murtala Mohammed Foundation from a pastor's home in Virginia.

Defendants published the girls' accusations as true when they had credible grounds to believe that the girls were liars. WSJ claimed that the girls had been asked to embellish their stories. WSJ reported this as a fact ergo the girls put defendants on notice that they were admitted liars. Defendants recklessly published the defamatory article against Plaintiff regardless or with actual malice knowing same to be untrue.

Defendants did not query why their sole quoted source amongst the girls was also the only one who had dropped out of school after failing to pass her GED for several years. 

Defendants did not query why five of the schoolgirls were again removed from Doug Wead's school in Oregon by the Nigerian government just weeks after they arrived there or why the Nigerian government announced that they were trying to collect back the two schoolgirls that remained with Wead.

Defendants published a photo of one of the gifted and talented college girls, who refused to be taken away by the government, as she testified in the Congress. She was never part of the conspiracy of defamation against the Plaintiff even though her visa was threatened by the embassy. She was never interviewed by the Defendants but her photo was prominently displayed in the story to perpetuate the false impression that she was also accusing the Plaintiff. 

Defendants systematically and needlessly contacted Plaintiff's high profile contacts directly with these salacious accusations to scandalize and alienate him from them. These included World Leaders, political figures, celebrities and numerous others. These individuals had nothing to do with the girls, and in particular Ms. Bitrus, and the girls had made no accusations against them. Again the gifted and talented students made no such allegations.

Defendants' online article was bombarded with countless negative, vile and repulsive comments against Plaintiff. Defendants failed to moderate these comments thereby assenting, accentuating and approbating same.

Plaintiff Ogebe cautioned Defendants to be very careful what they published and to verify truth from fiction in view of the orchestrated campaign of calumny. Despite this advice, Defendants recklessly and wantonly published grievous falsehoods. 
REACTIONS
Since the publication, some of the girls have visited and contacted Plaintiff to console him and repudiate these reports. These include the girls who never fell for the government and Wead's ruse in the first place as well as those who did and who have maintained contact and been on friendly terms ever since they were taken by the Nigerian embassy. Defendants' publication has dampened the reconciliation with the girls who showed contrition for being used by Wead and the embassy. 

WHEREFOR Plaintiff Ogebe has been grievously defamed in his profession, in his person, in his humanitarian work and in his global standing in the eyes of the public through the malicious publication of falsehoods by the defendants to the world. Defendants are liable to Plaintiff for the above and judgment should be entered against them accordingly.
PRAYER FOR RELIEF
WHEREFORE, Plaintiff respectfully requests that the Court enter an award in Plaintiff's favor, and against Defendants, as follows:
(I) awarding Plaintiff Emmanuel Ogebe compensatory damages of not less than
$10,000,000.00;
awarding Plaintiff Ogebe

punitive damages of not less than

$1,000,000.00;
awarding

Plaintiff Ogebe

all expenses

and

costs, including attorneys' fees;

and

awarding an apology to be published in various global media of Plaintiff's choosing

awarding an injunction restraining defendants from further defamatory publications against the Plaintiff

awarding such

othe

r

and

further relief as

the Court deems

appropriate.
A JURY TRIAL IS DEMANDED.                                                                               Dated:  April 10, 2019                               Respectfully Submitted,
                                                                           Emmanuel Ogebe
                                                                           1025 Connecticut ave NW
                                                                           #1000
Washington DC 20036
Plaintiff Proceeding Pro Se