Male math professor babysits child to allow student concentrate
The following beautiful story in the United States is about a male math professor, Nathan Alexander, 34, who babysits a child to allow his student concentrate in class.
The story began with a 26-year-old student who sent a message to his teacher to explain that he will be absent from the course because he has not found anyone to keep his five-month-old daughter.
Alexander, the math professor at Morehouse College (Atlanta) responded to his student by saying: "If that's the problem, take her to class."
Upon arriving in the classroom, the teacher offered to take the child so that his student could devote himself entirely to the course.
The teacher held the child throughout the lesson and even after, when he answered the students questions.
Malian lecturer at US University stuns her class as she babysits her student's baby in African style
The photo was posted on social media network.
Internet users congratulated the teacher who not only teaches math, but also compassion, kindness and generosity towards others.
See more photos of Professor Alexander and the child below: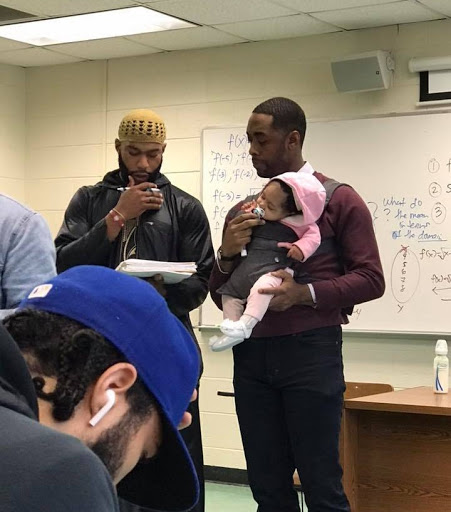 [Source: The Washington Post[