Many persons were reported dead after a diesel-laden tanker fell and exploded in an inferno in along Ilesa-Akure Highway in Osun State on Monday.
The tanker diesel tanker spilled its content on the highway at Erin Ijesa, a town in Oriade Local Government Area of the State.
The crash led to multiple accidents on the road resulting in several deaths after the fallen tanker caught fire immediately.
ElombahNews learnt that the diesel-laden tanker suffered brake failure and crashed causing the explosion.
Many vehicles were affected as including the attendant gridlock.
Officials of the Federal Road Safety Corps (FRSC) as well as security personnel were seen on ground trying to save the day by diverting vehicles.
Many were burnt to death while some sustain severe burns, a situation described as "very terrible" by eyewitnesses.
The number of casualties could not be ascertained as the moment of this publication.
However, some unofficial sources said that at least nine persons lost their lives today in the accident.
See photos of the accident below: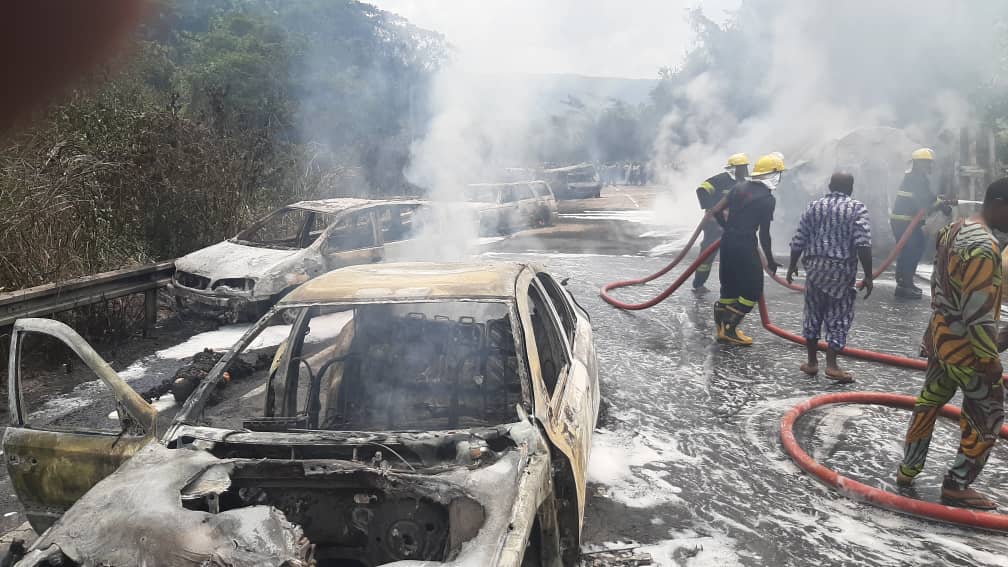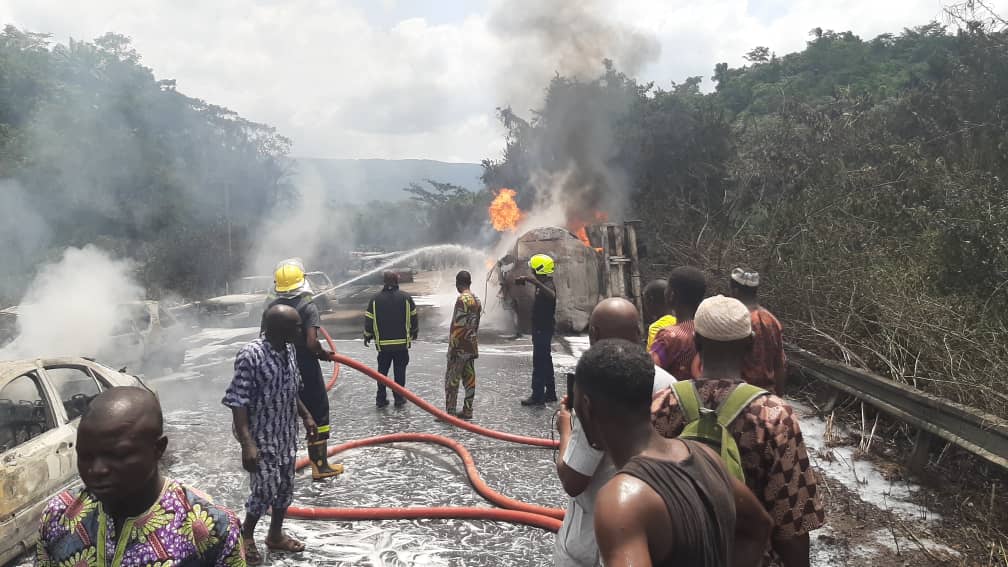 Stay tuned…