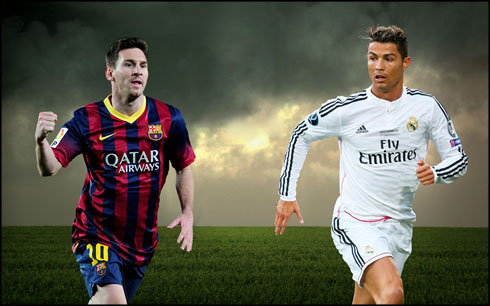 The World's 2 Greatest Soccer Players Allegedly Fought Over the World's Most Expensive Car
The legendary rivalry on the field continues outside the football field: the sculpted, bionic superathlete that is Cristiano Ronaldo against The Natural, Lionel Messi. Messi triumphed this year, winning the Ballon d'Or-for the world's best player-for the fifth time, eclipsing second-place Ronaldo once again. But how about off the field? What if the two locked horns over, say, the world's most expensive car?
According to Bleacher Report, that's exactly what happened. Alessandro Proto says his Proto Organization sold Messi a 1957 Ferrari 335 S Spider Scaglietti for around $36 million in Paris this week. It was the chosen whip of British driver Stirling Moss at the 1958 Cuban Grand Prix, and apparently, Ronaldo wanted it too. The bidding began at $22.5 million, so obviously things got competitive.
Messi's camp has denied any involvement in the sale, and Ronaldo's interest is unconfirmed, but if confirmed, it would mean Messi outbid his great rival to close the deal on the most expensive automobile in history.
Menawhile Zinedine Zidane believes the rivalry between Cristiano Ronaldo and Lionel Messi is good for football.
Barcelona forward Messi beat Real Madrid talisman Ronaldo to the Ballon d'Or last month, with the pair having shared the award for the previous eight years.
But while Real boss Zidane maintains that the former Manchester United star is the better player, he also admits their their personal duel is positive for the sport. 
Still not a bad 2016 so far for the Argentine.