'Historic moment' – US embassy
The US embassy in Zimbabwe has called President Robert Mugabe's resignation "historic", saying it is an opportunity for the nation to "set itself on a new path" that will lead to free and fair elections.
The US was a fierce critic of Mugabe, accusing him of being repressive and ruining the economy through a controversial land reform programme.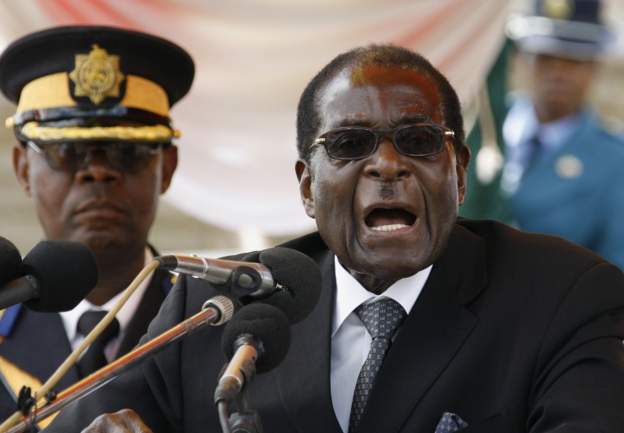 Mr Mugabe, 93, was the world's oldest ruler
'Tyrant out, tyranny not yet'
Prominent Zimbabwean opposition politician David Coltart is celebrating the end of President Robert Mugabe's rule, but is worried about what comes next:
'From liberator to dictator'
South Africa's main opposition Democratic Alliance has welcomed President Robert Mugabe's resignation after 37 years in power, saying a "liberator" had turned into a "dictator.
Its statement read:
This is a victory for the people of Zimbabwe who have suffered greatly under the latter years of Mugabe's reign. The story of Robert Mugabe is not a unique one, and is all too familiar on our continent.
A once liberator of his people, Mugabe brought division, instability, and economic ruin to Zimbabwe as he made the unfortunate transition from liberator to dictator."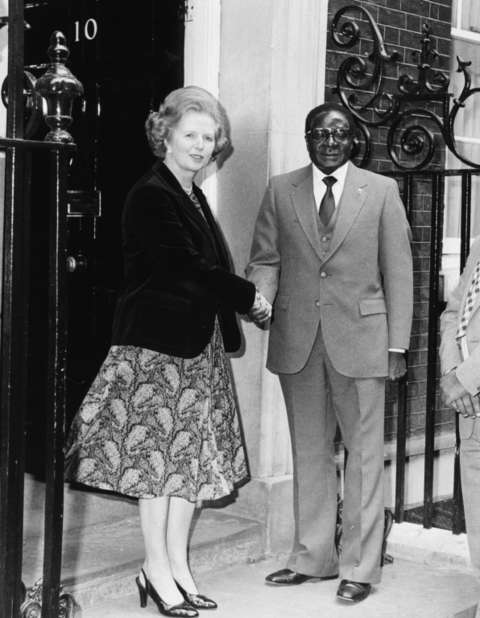 Robert Mugabe took power when Margaret Thatcher was UK prime minister
UK welcomes Mugabe's resignation
UK Prime Minister Theresa May says the resignation of President Robert Mugabe gives Zimbabwe an "an opportunity to forge a new path free of the oppression that characterised his rule".
In a statement, she added:
In recent days we have seen the desire of the Zimbabwean people for free and fair elections and the opportunity to rebuild the country's economy under a legitimate government.
As Zimbabwe's oldest friend we will do all we can to support this, working with our international and regional partners to help the country achieve the brighter future it so deserves."
'Army tanks leaving capital'
Army tanks are moving out of the city centre in Zimbabwe's capital, Harare, a website which keeps a close on political developments in the southern African state has tweeted:
Army trucks now moving out of CBD#NewEra
The military took power in Zimbabwe last Wednesday, setting off the extraordinary chain of events which led to President Robert Mugabe's resignation.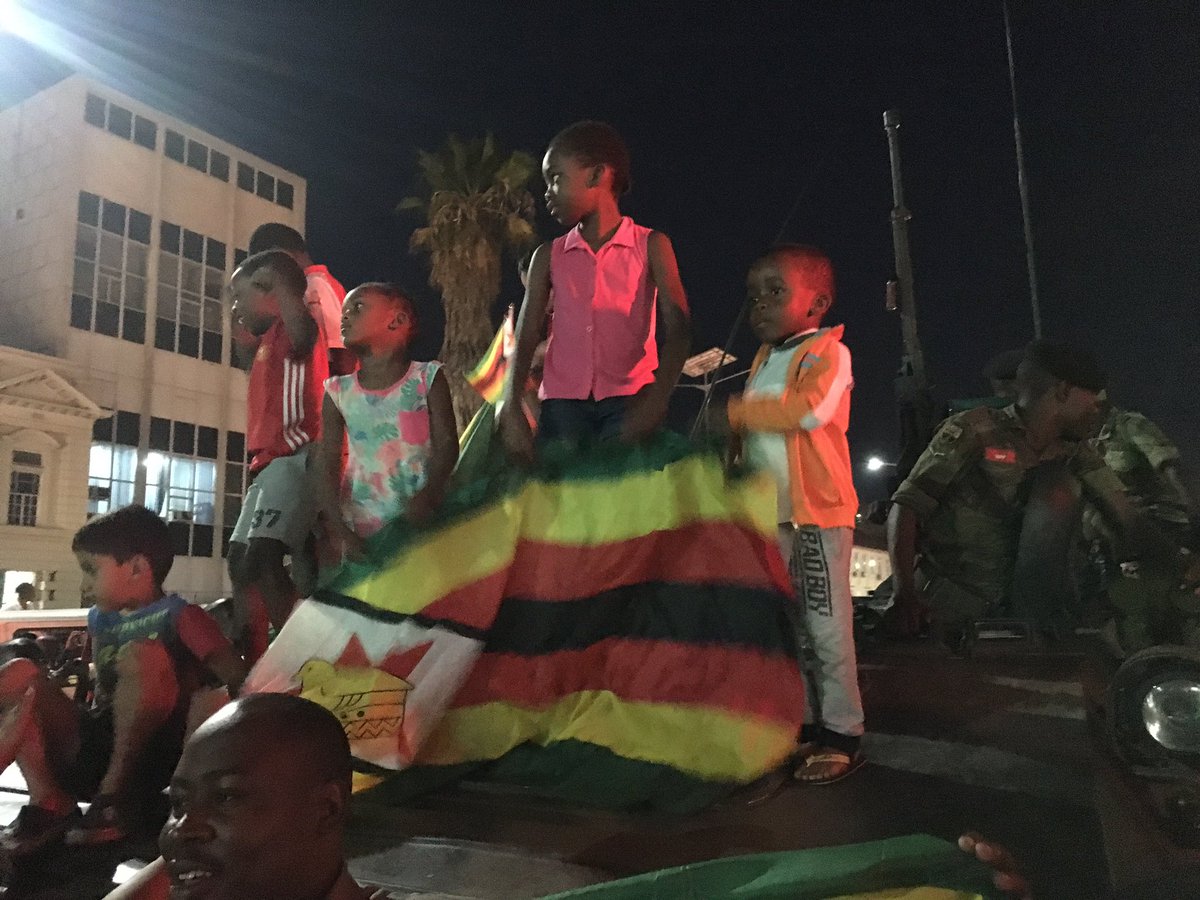 Children on army tanks join celebrations
A journalist in Zimbabwe's capital, Harare, has shared a picture of children on top of an army tank, holding the Zimbabwean flag. @Zoe_Flood