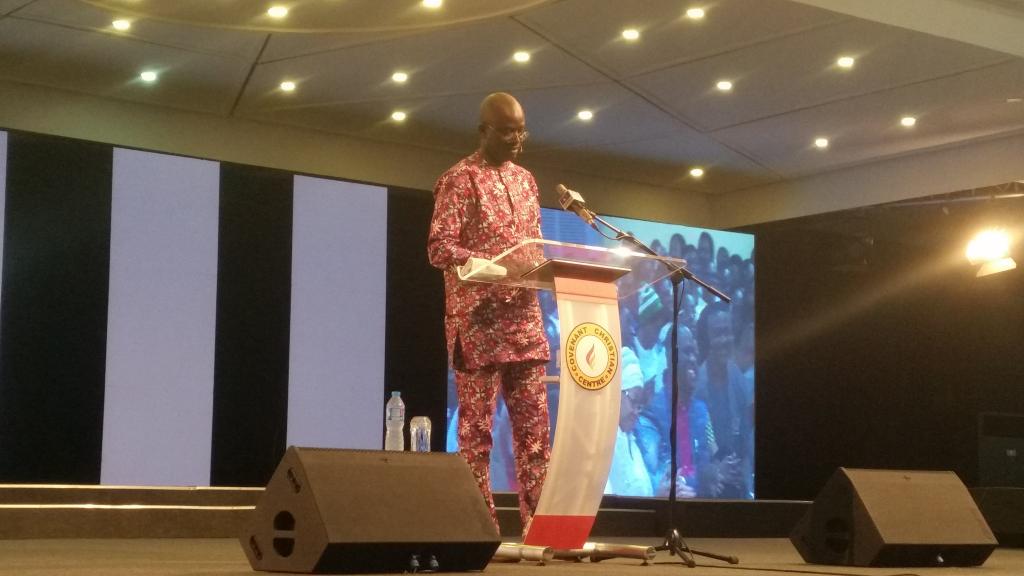 In the past, I enjoyed reading books but these days, I merely just collect books only few of which I end up reading. While I cannot remember how it all started, the problem is now compounded by what is becoming a budding romance with Twitter and WhatsApp. 
Incidentally, I have in recent weeks been bombarded by questions as to why I finally decided to go on Twitter, having said on 9th July 2014 that I might not tread that path. 
The more I have tried to explain the more the erroneous assertion that I foreclosed it. I never did, even when I am actually still not very active on social media.
From my experience on Twitter where I basically just Retweet or simply make a pithy response to whatever post I find interesting, I still continue to wonder how those who subscribe to practically all these social media platforms and are active on them are able to cope and yet still be productive. 
And I have friends who do that successfully. I envy them. 
Meanwhile, for the sake of those who misrepresent my position on social media to mean that I vowed never to join, I reproduce my position as canvassed three years ago at the Mr TaiwoObe-led "EverythingJournalism" group.
The session was a cyber-hangout for media professionals and consumers of media in Abuja. 
Moderated by respected veteran journalist, Mr. Richard Ikiebe with tested industry hands like DapoOlorunyomi, LekanOtufodurin and AzubuikeIshiekwene as speakers, I had been invited to share with the audience why I am not active on the social media circuit. 
I raised some issues that day that are still very relevant even today:
———-
Every day, I receive hundreds of emails with headlines like the following: "Lawrence Anini would like to connect with you on LinkedIn."
"SaniAbacha has invited you to join Facebook."
"Do you know that Malabu Oil deal, Osama Bin Laden and 99 others are also on Twitter?"
When I got an invitation to speak this morning on why I am a social media alien, it occurred to me that all the people who have tried unsuccessfully to 'friend' me have finally decided on their revenge. 
From MySpace to Facebook to Twitter to Instagram to LinkedIn to Badoo and the others, if you find an Olusegun Adeniyi, it is not me because I have never been on any social media platform. Never!
Many have asked me why and I usually shrug such question away but I will explain in a few words this morning.
I am happy Yemi Adamolekun (the brilliant young lady who runs 'Enough is Enough Nigeria') is here as she will remember that at a recent event where I spoke, I made allusion to why I don't belong to the Twitter generation.
I take comfort in the words of Leha Elisabeth that with user-generated content platforms like Facebook, Twitter, Instagram etc., people can easily get caught up in cultivating their own image that at the end of the day we stand the risk of surrendering our future to "a generation where everyone acts like the star of their own reality show."
However, that really does not explain why I stay away from social media which I must admit has become a potent tool in the age of information. There are two reasons why I am out. The first one is general while the second is specific. 
As to the general one, it all started from a realization that I was spending considerable time reading and replying emails and text messages. So I saw no point in further complicating my life. 
I have always believed that if anybody needed to reach me, he would get my email (which is readily available for readers of THISDAY newspaper) and send me a direct mail to which I would reply and I am very good at that.
Now to the specific: I saw very early the pitfalls in engaging people you may not even know in virtual discussions.
As far back as year 2001, because my email address was on my backpage column in THISDAY, I began to receive several group mails. 
There was hardly any listserv cobbled together by Nigerians of my generation that would not include my email address. And even when I rarely participated in their discussions, I followed most of the threads.
Today, I receive no fewer than a thousand mails everyday most of them as a result of these groups and several cross-postings. And my email address is on virtually all the blogs created by Nigerians in the Diaspora. 
So every morning, my first assignment is usually to delete these 'junk' mails and it has become an enjoyable routine. 
I even get to read most of what people post on their Facebook pages because some 'friends' have also made it their business to cut and paste such things, so in a way I operate on the margin of social media.
However, right from year 2001, I saw the danger in virtual friendship from what transpired on some of these listserv. Many of these internet friends would begin by eulogizing one another, just on account of some posts on which they agree until a day when someone writes something they do not agree with. 
The disagreement could even begin in an innocent manner but one word out of turn and it would degenerate into serious verbal wars and hate speeches, sometimes even threats of violence. 
On most of these Nigerian listserv, especially by those in the Diaspora, the discussion often begins with a mundane issue, then the names of Chief ObafemiAwolowo, Dr NnamdiAzikiwe and Sir Ahmadu Bello are thrown into the mix and before you know it, they would begin to exchange abuses and curses!
It was about this time that Facebook was launched and then the Paris Hilton of this world started telling us what they ate for breakfast, where they went in the afternoon and who they were sleeping with at night. 
And I asked myself: why should that be my business? I saw what people were doing on Facebook, and I decided I was not going to join. And I never did. But since then there have been several other platforms that have left me behind. 
I bet readers will ask how I survived as a presidential spokesman without being on the social media. I was clever enough to surround myself with brilliant professionals who were active on the social media: Bolaji Adebiyi, Ken Wiwa (Jnr) and Yakubu Musa.
For sure, the social media is good and because of the pressure from several friends, I have been tempted to join Twitter. I have been considering the offer in the last six months and will decide one way or another before the end of the year! 
But then, my brother, Garba Shehu, former president of the Guild of Editors, says I am only living in denial given that people can, and often do, read my columns on social media platforms.
I have been told a million times that as a writer, I cannot do without social media and while I concede that I may be denying myself the opportunity for more readership (or to deploy the appropriate term, followership), I also know that I do not have the temperament to be explaining why I wrote certain things to people who may already have their own prejudices. 
Once I write my column based on my convictions and understanding of issues, I don't look back and I don't even read the comments posted below anything I write. Those who have issues with my position would write me directly and I do receive several of such mails every day. 
Some of them I reply. But I have no business with those who judge others by their own standards and our country is replete with many of them.
By way of conclusion, while I usually consider myself odd, maybe even local, for turning my back on social media in an age in which every vulcanizer and bricklayer in town is on Facebook, Instagram and the likes, I am comforted by the fact that there are also millions of people like me, including celebrities who are also not on any social media platform. 
I have selected what an international supermodel and two movie superstars said to justify to myself that I may not be too odd after all.
Kate Moss: "Now, with Instagram and everything, everyone's so on their phones that even when I'm in a restaurant someone will come up and ask to get a picture with me. I'm like 'No'. There are no boundaries anymore."
Scarlett Johansson: "I don't know how I feel about this idea of, 'Now, I'm eating dinner, and I want everyone to know that I'm having dinner at this time,' or, 'I just mailed a letter and dropped off my kids.'"
Jennifer Aniston: "I'm really computer illiterate. When I see people on their BlackBerrys, working them like some girls work a hairdryer, I'm just stunned."
For me, these are good companies as I continue in my blissful ignorance. 
Interestingly, I was invited to the school of my ten-year old son recently to speak to his Class (Primary Six) on "The Essence of Social Media", probably because the organisers did not do their homework well to know I don't belong. I went nonetheless and really enjoyed interacting with the smart kids.
In the course of my interaction with them, I asked if anyone was on social media and the hands of half the class were up, including that of my son. I asked him which platforms he was on and he said Twitter, Instagram and WhatsApp.
Now wait for this: He said he has 21 followers on Twitter! We are talking of a ten-year-old boy. Is that not crazy?
Now, let me conclude with a joke that depicts the reality of the present generation. It is about raising a family in cyberspace based on a conversation between a girl and her daddy:
Girl: "Dad, I'm in love with a boy who is far away from me. I am in UK and he lives in Nigeria. We met on a dating website, became friends on Facebook, had long chats on WhatsApp, he proposed to me on Skype, and now we've had two months of relationship through Viber. I need your blessings and good wishes daddy."
Dad: "Wow! You have my blessing to get married on Twitter, and I believe you can have fun on Tango. You can even buy your kids on E-bay and send them to school through Gmail. And if you are fed up with your children and husband, you have the option of selling them on Amazon!"
While the social media remains a very interesting world for the initiated, I am not yet ready to belong to that world.
ENDNOTE: Right now, I am minimally active on Twitter but I enjoy WhatsApp with all the gossips and outlandish tales. But even at that, there are moments I just wish I was back to my days of blissful ignorance!
—
Would you like to be receiving ALL Elombah.com news links 'On The Go' on WhatsApp?  If yes, please provide us your WhatsApp number via publisher@elombah.com or inbox +2349050382526 and you are ready to go!
© Copyright 2017 www.elombah.com; unless otherwise indicated, all images are courtesy of Twitter; send eyewitness accounts/reports/articles to publisher@elombah.com; follow us on twitter @Elombah; like our Facebook page: Elombah.com; join us on WhatsApp HERE
For advert placement call us on +447460770987, +2349050382526