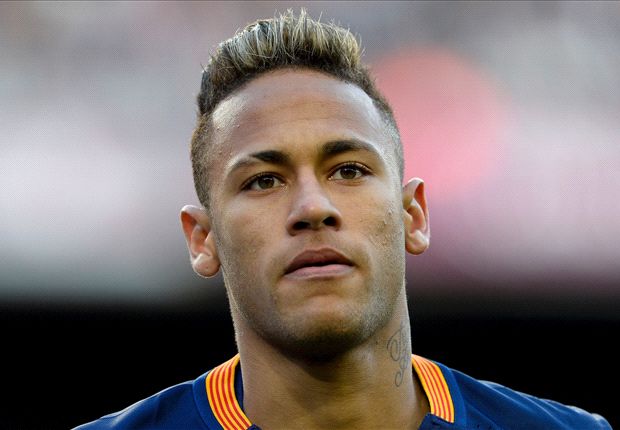 The Spanish Public Prosecution Office has requested a fraud trial to investigate the transfer of Neymar da Silva Santos Júnior, commonly known as Neymar or Neymar Jr. 
Neymar was transferred from Brazilian team – Santos – to FC Barcelona of Spain.
Reports say the prosecutor believes that a number of individuals and corporate entities have a case to answer.
These include :
1. Neymar himself, 
2. his parents, 
3. ex-Barca president Sandro Rosell, 
4. current president Josep Maria Bartomeu, 
5. ex-Santos president Odilo Rodrigues, and,
6. N&N, the company owned by Neymar's parents. 
It is alleged that in moving from Santos to Barcelona, the parties defrauded Brazilian company DIS.
DIS is the fund holding 40% of the rights to Neymar's registration when he moved to Camp Nou in 2013. 
The prosecution also alleged that the above parties defrauded the tax office as well by misrepresenting the cost of the transfer.
The fraudulent act contravenes articles 286 and 288 of the criminal code, a crime which carries between six months and two years in prison, as well as substantial fines. 
The prosecutor alleges that the parties 'altered the free market of signing players, hurting DIS.
DIS were deprived of the possibility the player might enter the market in accordance with the rules of free competition and could obtain a transfer of greater economic quantity.' 
Barcelona, it was claimed, paid around €17m for Neymar with DIS receiving €10m for their share of the player's contract.
However, it is now alleged Barcelona actually paid €25m and DIS should be due a further €3m. 
Barca are also alleged to have said in a letter in 2012 that they did not have an agreement with Neymar but they had already made a €10m payment for the forward.
Furthermore, to have put the total cost of the signing at €57m when they actually paid €83m means that the tax office should have received an extra €13m if that was the case. 
The transfer has already been the subject of legal action, brought by DIS.
© Copyright 2015 www.elombah.com. Send eyewitness accounts/reports/articles to publisher@elombah.com; follow us on twitter handle @Elombah; like our Facebook page: "Elombah.com"