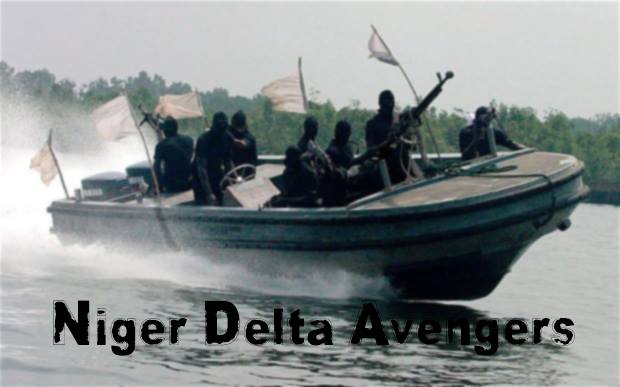 The suspension came on Monday, just few days after the militant group published their attack on multiple oil facilities in the Niger Delta region.
The group has carried out a series of attacks on oil facilities in Nigeria in the last few months which pushed the country's crude production to a 30-year low.
The Niger Delta Avengers have used a Twitter account as its main form of communication, using it to publicize claims of attacks and as a platform to criticize Nigeria's government.
The Niger Delta militant group had declared its interest in the region owing greater share of Nigeria's oil wealth.
They are demanding that 60% of Nigerian oil wells be passed on to communities in the impoverished Niger Delta region.
On Sunday, the Niger Delta Avengers had posted messages that it carried out five attacks on oil facilities
"This account has been suspended," said a statement on the account. 
"We do not comment on individual accounts for privacy and security reasons," said a spokesman for the social media site when asked about the reasons for the suspension.
However, the spokesman said the company's policies included a "specific rule pertaining to violent threats".
It states that "you may not make threats of violence or promote violence, including threatening or promoting terrorism".
In February, Twitter said it had shut down more than 125,000 terrorism-related accounts since the middle of 2015, most of which were linked to the Islamic State group.
Many tech companies are increasingly taking stronger steps to police controversial content online in the face of threats from legislators.
The aim is to force the companies to report "terrorist activity" on their sites to law enforcement agencies.
© Copyright 2015 www.elombah.com. Send eyewitness accounts/reports/articles to publisher@elombah.com; follow us on twitter handle @Elombah; like our Facebook page: "Elombah.com"