Nigeria's Under-23 Olympic Squad is leading their Libyan counterparts 1-0 as at Half-Time of the qualifier encounter playing out at at the Stephen Keshi Stadium, Asaba, Delta State.
The match kicked off in Asaba at exactly 16:00hours.
Nigeria made their first attempt at goal in the fifth minute but Nwakali's effort went way off target.
Victor Osimhen had a chance in the 18-yard box in the ninth minute but his shot went straight into the hands of the goalkeeper.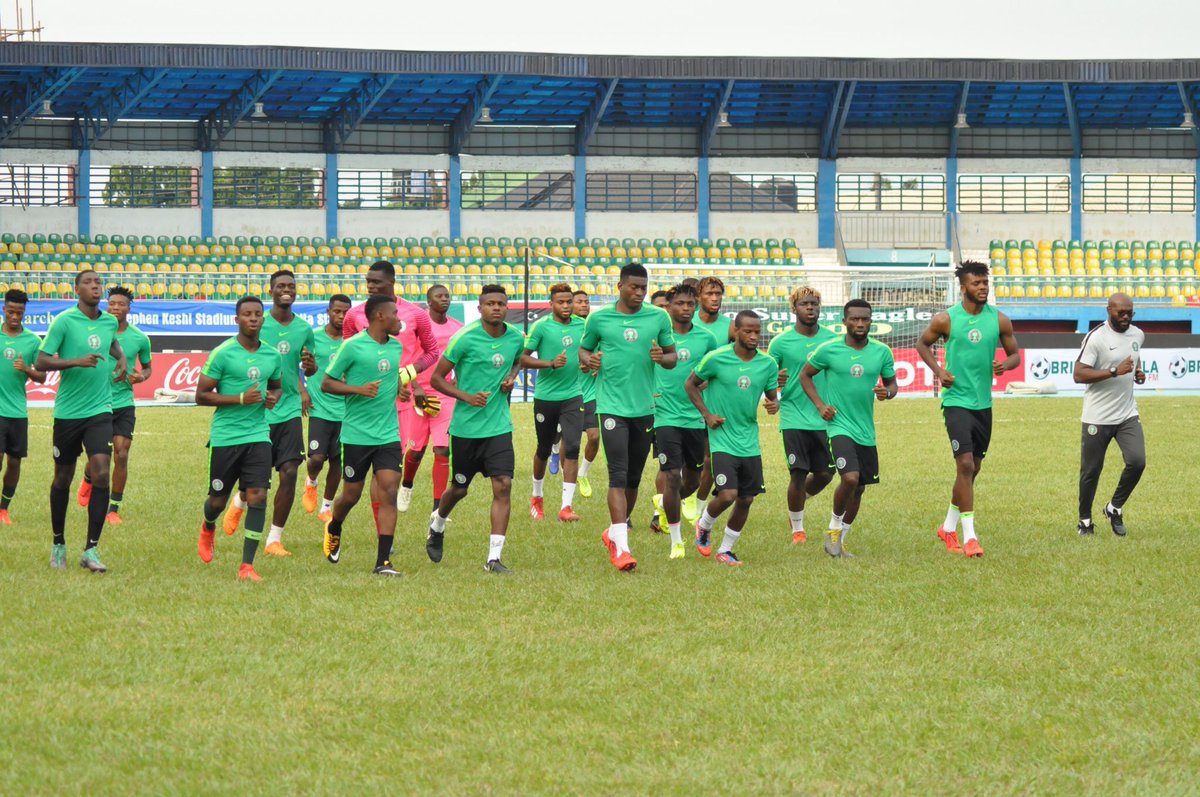 Awoniyi later missed another chance put through in the box by Orji missing from close range.
In the 18th minute, Nwakali's freekick hit the woodwork.
The goal came in the 34th minute of play when Osimhen pounced on a loose ball in the box and scored.
It was Nigeria 1-0 Libya with Nigeria trailing 1-2 on aggregates.
Meanwhile, another chance was missed when Chukwueze's free kick hit the woodwork.
Again Osimhen's effort at the 45th minute from the edge of the box hit the upright.
Its Nigeria 1, Libya 0 as at half time.
Osimhen gave Nigeria 2-0 lead when the Libyan goalkeeper fumbled a save.
The Nigerian pounced and jabbed it into the net.
Osimhen hit a hat-trick in the 82nd minute finishing superbly after being put through by Nwakali giving Nigeria a 3-0 lead.
Okereke made it four for the Eagles tapping in after man of the match Osimhen back-heeled to him.
Nigeria through to the AFCON U23 final round of the qualifiers with a 4-2 aggregate over Libya.