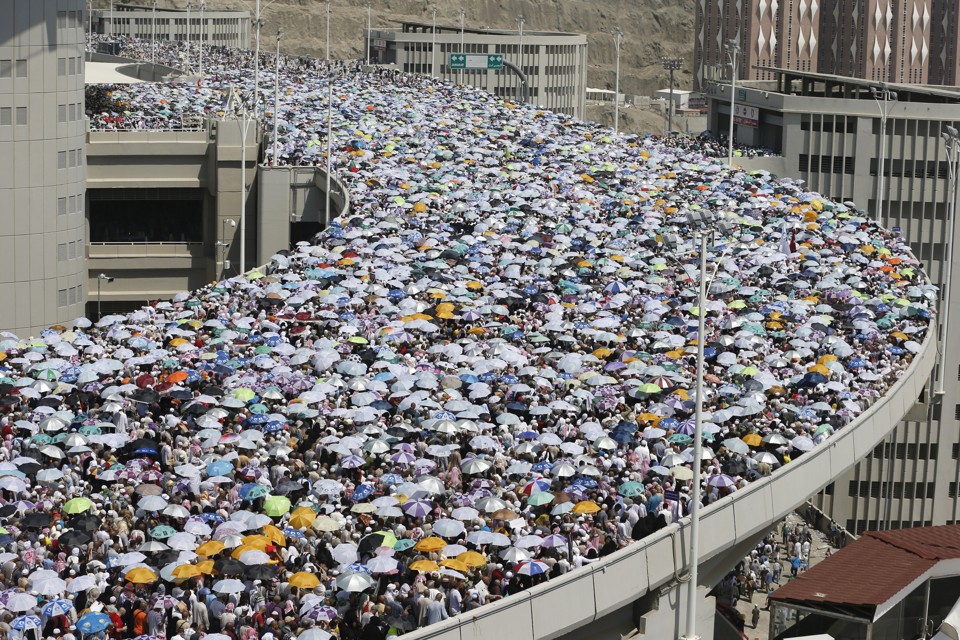 Image: Over one thousand people killed in Saudi Arabia Hajj stampede
"The Muslim Ummah Should Ban Saudi Arabia from Organising the Annual Muslim Pilgrimage"
Press Release – The Igbo Information Network [IIN] hereby call on the Muslim Ummah to ban Saudi Arabia from organising the annual Muslim pilgrimage.
It is clear now that they are incapable of protecting lives and properties in Mecca and Medina. 
How can more than three thousand pilgrims die because of one power intoxicated Saudi prince who drove against the current in Mecca?
That Saudi Prince must be fished out and punished severely and Saudi Arabia pay for the huge loss of life. 
We expected Nigeria to declare some days of National mourning but since we do not value our lives, we are not surprised.
Other countries declared some days of mourning for their citizens that died in that tragedy. 
We call on Nigeria to boycott that event or turn Sambisa Forest to our own pilgrim centre no matter what the Koran says. 
We live in a modern era so even if the Koran said that the pilgrimage should be in Mecca , the reality on ground today is that Mecca can no longer protect pilgrims, so why not in Sambisa Forest here in Nigeria. 
After flushing out the Boko Haram terrorists, the Forest should be converted to our own Mecca.
Signed:
Chuks Ibegbu
Chancellor, Igbo Information Network