Nigerians roast Buhari's Minister, Farouq, over claim she flew over Kainji dam to assess damage
The Minister of Humanitarian Affairs, Disaster Management & Social Development, Mrs. Sadiya Umar Farouq, on Wednesday, reportedly flew over the Kainji dam to assess damage caused by flood.
The Federal Ministry of Humanitarian Affairs reported this on its Twitter handle @FMHDSD.
According to the Ministry, Mrs. Umar Farouq flew over the dam for an aerial view and assessment of the impact of the flooded banks.
See photos: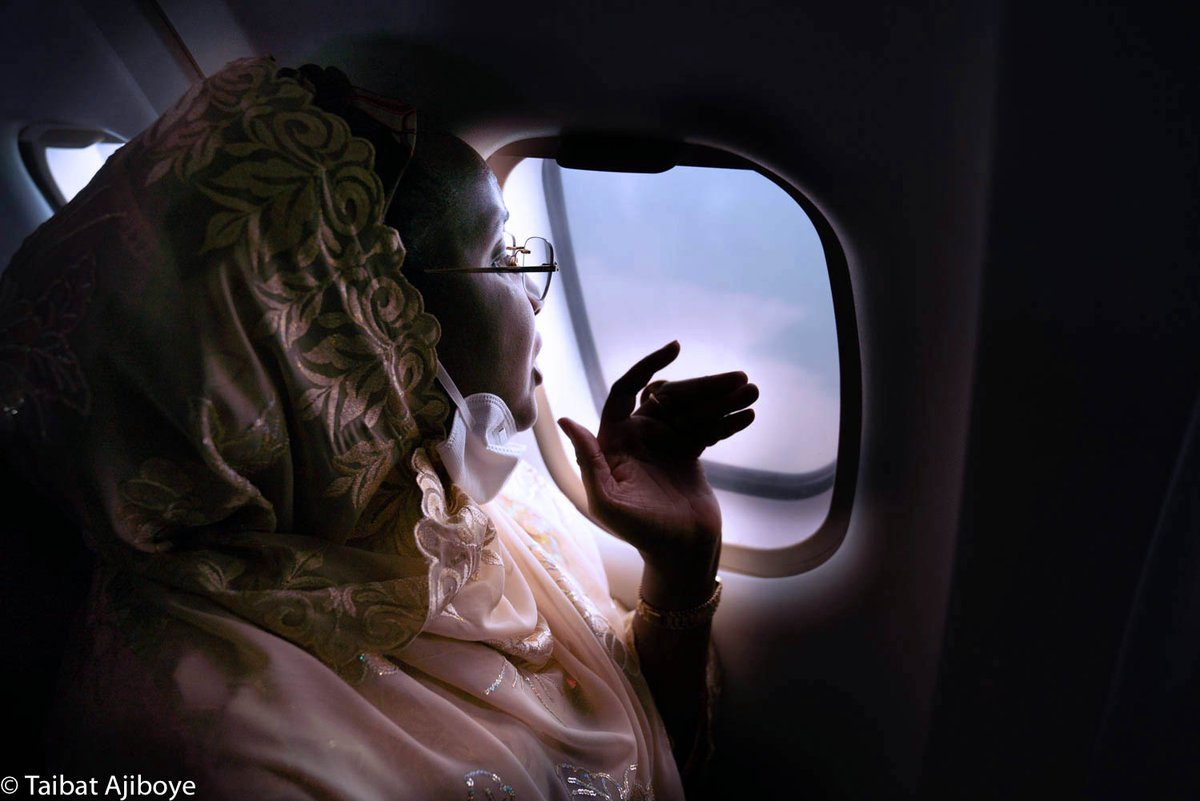 The move, however, has been condemned by some observers who wondered how flood damage assessment could better be made on air and not on ground.
Other argues that a helicopter could have been more viable than a jet as it will descend lower and give a better view.
Yet others argued that a simple drone could have done a more thorough job at a very cheap cost.
Find below a few samples of the public opinion online:
Unu Amaro Kam Siri Kwado @AfamDeluxo:
Assessment from a jet?
ArchitectHandshakeSizzle @architectsunepa:
Become a bandit! Then request for amnesty, you will be offered farmland, houses and money in katsina, if you dont like @prwsi own. Or you wait for next #BBNaijia2020 and join. Oh you from the north! Or make a praise song for @MBuhari, donations will come.
Inibeghe imeh @inibeghe_imeh:
How dem wan chop if you do a thorough job?
Olu @iam_7even:
How can you be taking aerial assessment from flying at over 30,000km above sea level & see the ground clearly from that distance in the sky??
Nasiru Idris @Nasiruidrisu:
What about drone? Drone tech & satellite 🛰 imagery will do the needful and give you comprehensive overview of the before and after information on the inundated areas. Flying passenger aircraft at higher altitude will never give u results.
Francis-sly @slydeslow:
Imagine the speed of that airplane flying 30,000ft above sea level…. This people no rate Nigerians at all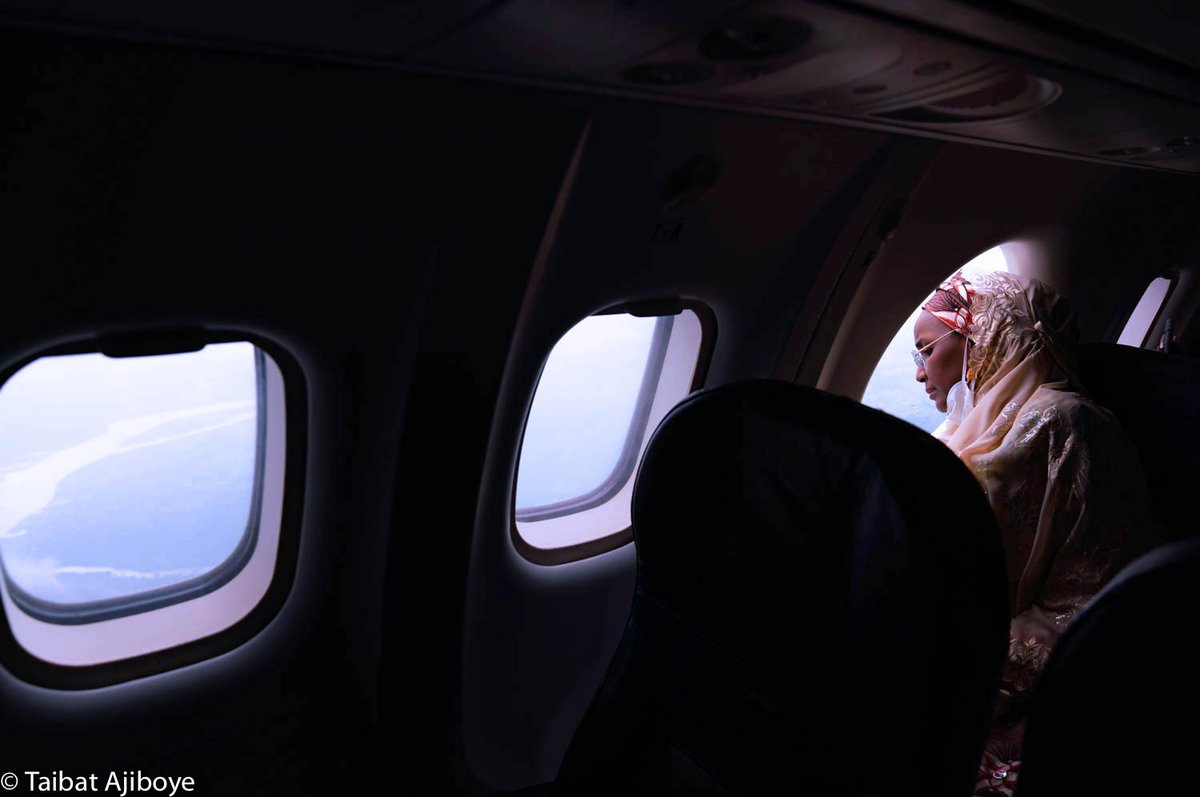 IaMkEme @keme_44:
She Flew over kainji dam for assessment without pictures of the dam?
DEMAGOGUE PhD @von_Bismack:
How much will she take from the National treasury this time?
Truthful Northerner @TruthNortherner
Anybody that can successfully conduct school feeding program during COVID19 lockdown and faed all the kids to a protruding level is capable of anything.
Chief oracle @supa_nuel:
If na from chopper, i for say ok cuz it can suspend on the air but it's from the plane. Like with the speed And distance of 30k km how can she authenticate any visible damges?? What is this woman smoking??
CHIEF VOLUNTEER @BSalahuddeen:
Hope she knows there are Npower beneficiaries she still owes five months stipends whom are victims of the natural disaster and her own caused disaster. She should do the needful please #FiveMonthsStipends
Mujitabah @FarhatFarha1:
My brother some are still waiting to receive a backlog of 15months, after following all the processes to laid their complaints, yet nothing has been done.
Nyolins @onyeomaawolo:
Time to appreciate a woman who attained feats not dared by men. 1st on aerial survey of impact on LAND, of flooding. 1st to feed billions of at home school children during the ONGOING COVID 19 pandemic, without their parents knowing. First to share audio Palliatives to Naija.
Alex Omenye @OmenyeIkechukwu:
From the plane window, l don't think she saw much. Drones could have done better. What do l know shaa
Gadanga @hydaradda:
Indeed drone could have given you better view, and the imagery #remotesensing #GIS from it can generate better assessment for you @Sadiya_farouq. Our @SPNigeria knows better.
Bishop Ukandu @BishopUkandu:
If they were even smart, they'll have given her a binoculars to pretend as if she's "seeing" something!
Hydrochloric UCH @WalkerSavvy8:
Aerial view from 30k feet? Na WA o Face with tears of joyFace with tears of joy we go school na habaaaa
Ayo Olorunsola @ayotem4real:
If its via helicopter it could fly low below 30ft.
Engr. Atasie T. C. @chimezieatasie:
Use this please… [talking aboutn drones]. You dont have to even buy….Borrow from the AIRFORCE OR ARMY OR NAVY Or even the ministry of science and tech …..You can even rent from some of this local event people that cover parties……please
Hon Oluwafemi Sogbesan @Honorablefemi:
Something a drone would have done, and even get a closer look. Why are we so wasteful, meanwhile a lot of @npower_ng beneficiaries haven't been paid for months. This is Nigeria. See how we are living it……
Ink_Hart @rizzza:
Osinbajo flew over Apapa Motor Way to assess the Gridlock. Now Sadiya "Farogue" is doing aerial Assessment of Kainji Dam. APC is a National Disaster!!!!
Kenth omoregie @kenstine:
And their disastrous government is plunging Nigeria into a state of no return. The end of Nigeria might just be in sight
PROF. LATTE™ @honilatte:
Tell her to use fighter jet next time, it makes the assessment easier and faster..
Chidiebere johnson @chidiisjohn:
Rolling on the floor laughing… how will this people be making other countries look down on Nigeria. We are intelligent, smart and better than this.
World Of Ideas @world_of_ideas:
That Sadiya Faroug herself has to fly over Kainji Dam for an aerial view before she can assess impact of flooded banks confirms Nigeria Govt is going backwards. Can't her ministry use a cheap & simple drone to get a view? We're Interested to see video of her view from that jet.
Ada Nwaenyi @Chi_nyere87:
To think she's a woman who can understand the pains and agonies of average Nigerians, she's worse than her male colleagues in govt. Totally disappointed in this woman
Ọgbẹni Ọlárótìmí Smith @officialrosmith:
First, it's so bad that your critical thinking skills has been abolished to the extend that you can't consider using drone technology to carry out this task. It won't be surprising that you will declare billions of Naira spent for this act. If you can't the situation just leave!
Svleimanic @Mistersulei:
Nigerian Leaders enjoy spending Tax payers money on Wasteful Governance that rarely produce any impact or desired result. Madam is here chilling on a Jet doing what a Drone would do and do even even better. Side Chics do the most!
RITA AKUS @Rita_Akus:
Jokers I laugh in flood. Flew over indeed, with chopper or plane? What happened to walking around it? Or is she scared of the peaceful Nigeria they are ruling. Face with rolling eyesFace with rolling eyes
Edo no be Lagos @dannyrolls08:
Just wasting our resources doing a job only professionals can do, what did she know about assessment of this magnitudes if not for Johnny just come
Clinton Onuorah @dominiclint:
Your grace, can you please tell your staff to pay us Npower volunteers our stipends, it's long overdue. Npower volunteers are possibly part of the people affected by the flood. These things should be done on a normal taught process, we shouldn't insult you before you pay us? Tnks
Victory by Design @iamvic3:
How can you assess flooding from a private jet flying above 30,000 feet? Why isn't there an expert on environmental impact assessment with her assessing the flooded area? We should be more transparent & accountable. Stop paying lip & eye service.
Ahmad sambo @sehueleyinla:
Negative impact on npower beneficiaries are more than where she visited. She turned 500,000 youths to unemployed. This is forever negative impact on her side unless she change this — impact. Oh God! help the innocent youths.
Ndifreke Archibong @Archtwitz:
A drone would have suffice using a plane and much cheaper. I know some stolen money must be retired in the name of using plane to do the assessment.
Makinde @adebisimakinde:
Drone shd has been use, why using hire chooper why millions are hungry. Why not just walking beside the dam. When u guys will stop wasting resources when people sleep with hunger