NNPC GMD Kyari wins African Business Leadership Award
The General Managing Director of the Nigerian National Petroleum Corporation (NNPC), Mallam Mele Kyari has won the African Leadership Magazine's Special African Business Leadership Commendation Award.
NNPC announced the development on its Twitter handle on Wednesday.
According to the country's integrated Oil/Gas company, the GMD received the coveted award virtually at the African Leadership Magazine's 5th US-Africa Investment Summit and Policy Dialogue.
The tweet reads:
NNPC Group @NNPCgroup JUST IN: GMD @NNPCgroup Mallam @MKKyari wins the African Leadership Magazine's ( @AfricanLM ) Special African Business Leadership Commendation Award.The GMD received the coveted award virtually @ the @AfricanLM 's 5th US-Africa Investment Summit & Policy Dialogue.#ABLA20 #USAfrica20
See banner below: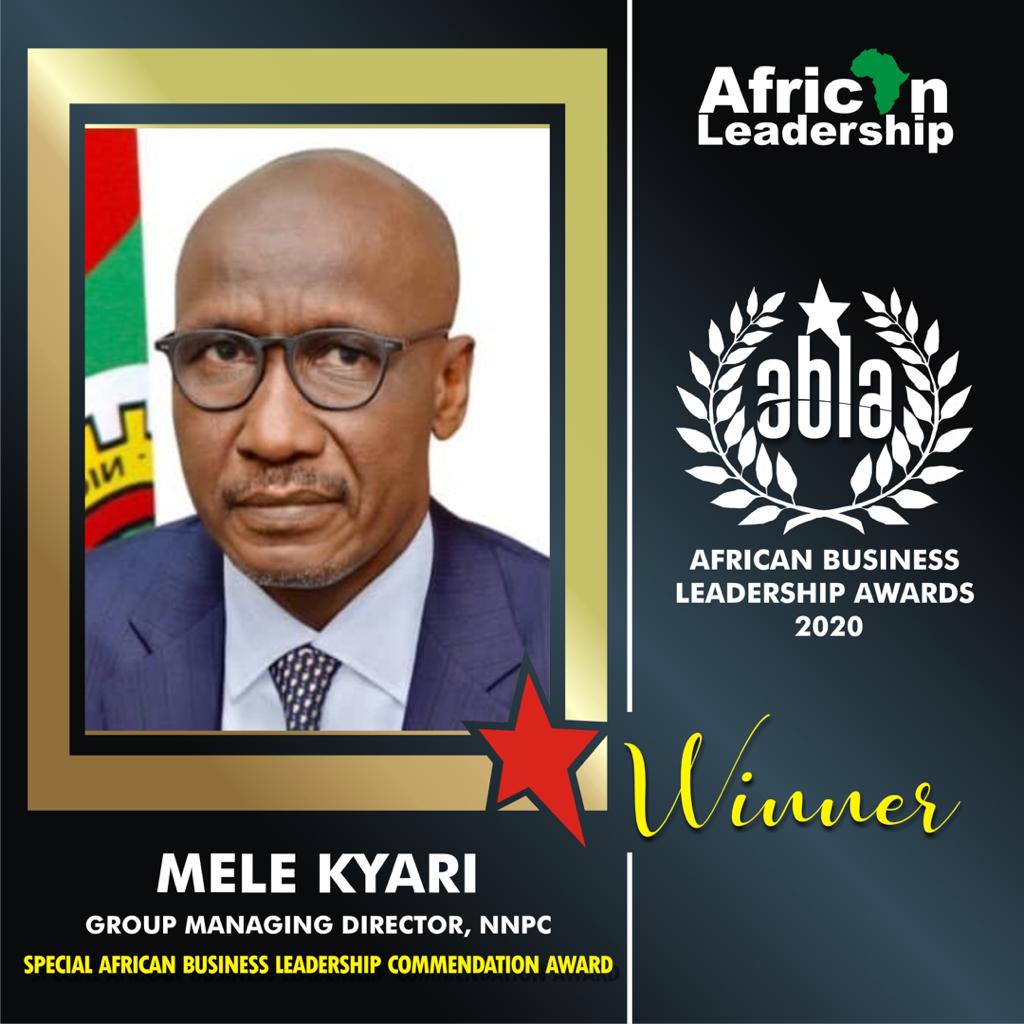 Reacting to the award, the NNPC GMD said:
"I consider myself highly privileged to have shared this high-profile (virtual) podium with some of the finest global policymakers, private sector leaders and industry titans."
NNPC continues:
Receiving the award, GMD @MKKyari expressed gratitude to the @AfricanLM for the honour. "I consider myself highly privileged to have shared this high-profile (virtual) podium with some of the finest global policymakers, private sector leaders & industry titans.#USAfrica20 #ABLA20