Refineries lose 82 billion naira on sales of 730 million naira
The Nigerian National Petroleum Corporation, made a 267 billion naira ($1.34 billion) loss last year, dragged down by its refining division.
Sales of 2 trillion naira fell short of expenses of 2.3 trillion naira, the state oil company in Nigeria, Africa's biggest producer of crude said in a report of unaudited results published on its website Wednesday. The refining business made a loss of 82 billion naira on revenue of 730 million naira.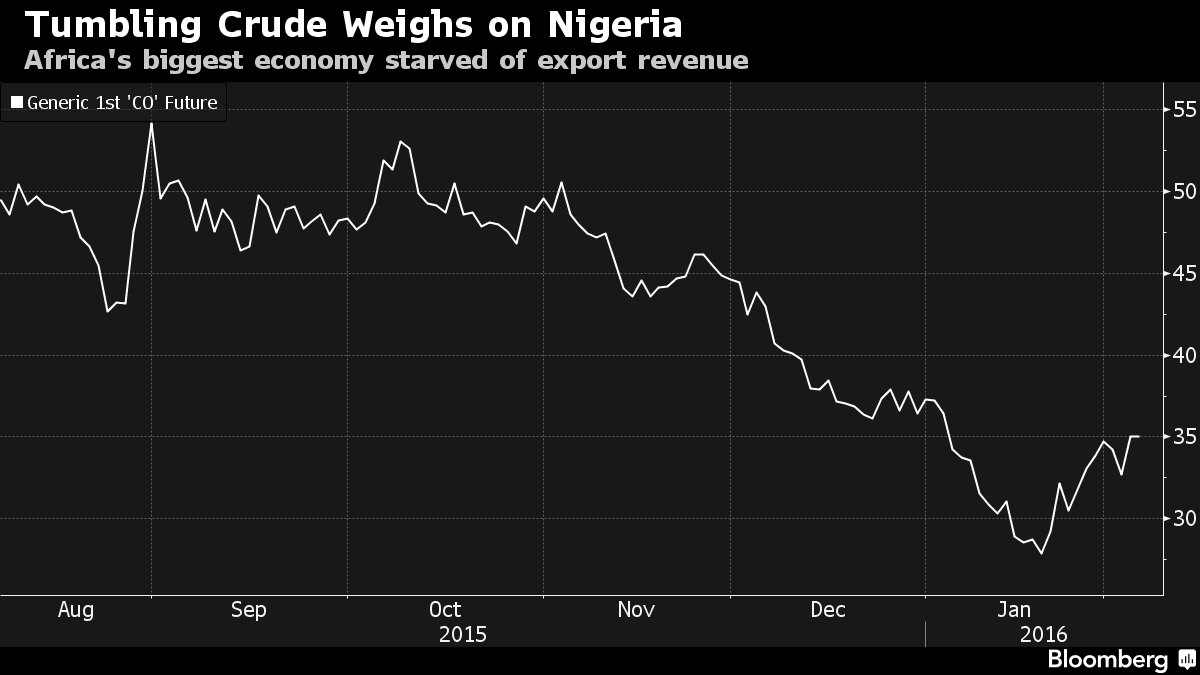 "The NNPC has made these losses consistently, going by past audits," Dolapo Oni, the Lagos-based head of energy research at Ecobank Transnational Inc., said in an e-mailed response to questions. "It will take a while to reverse the situation. With lower oil prices the upstream businesses will also face lower revenues and profits."
Nigeria has been battered by crude prices falling to 12-year lows of around $35 a barrel. Africa's largest economy grew at its slowest pace since 1999 last year, according to the International Monetary Fund.
President Muhammadu Buhari has made it a priority to restructure the NNPC and rid it of the corruption that multiple probes have said is rampant. He disbanded the company's board shortly after taking power in May and picked Emmanuel Kachikwu, a former Exxon Mobil Corp. executive, as managing director.
Kachikwu said last month that the NNPC will start privatizing some assets in 2018. Buhari has ruled out selling the four refineries in the cities of Port Harcourt, Warri and Kaduna.