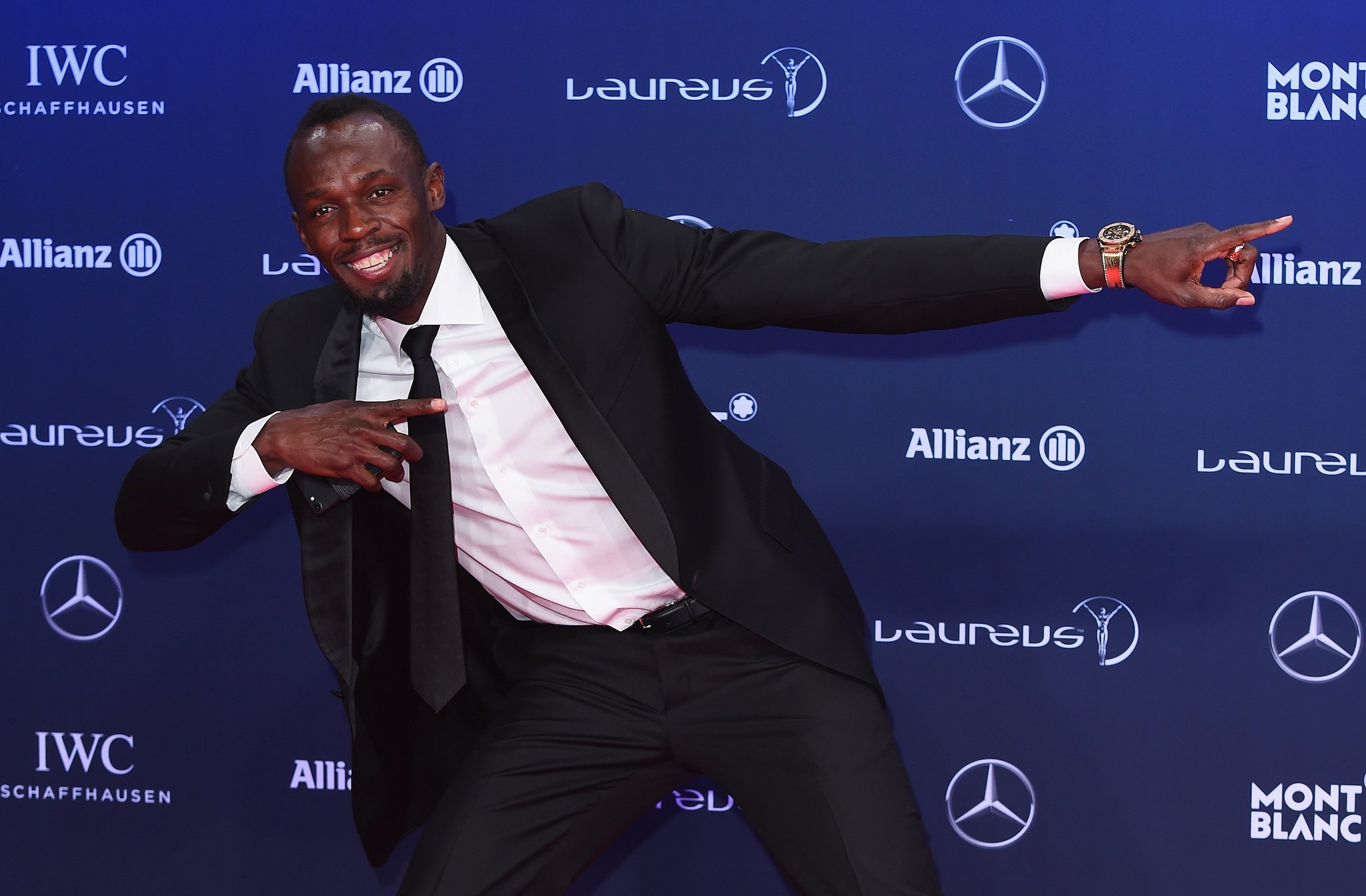 Having accomplished everything he wanted, Usain Bolt says he has no regrets about his decision to retire from athletics in 2017
He is to round off his sprint career which  gave him eight Olympic gold medals when he runs his final race at the world championships in London come August.
 Continuing he said,  "I've just done everything I wanted to do in the sport," Bolt said on the red carpet before he was named the Laureus Sportsman of the Year in Monaco.
"I asked (former U.S. sprinter) Michael Johnson the same question, 'why did you retire when you were on top?'.
Bolt had completed a 'treble treble' of 100m, 200m and 4x100m Olympic titles at the 2016 Rio Games, but lost his 2008 relay gold last month after team-mate Nesta Carter's re-tested sample showed traces of a banned substance and Jamaica were stripped of the medal.
re-tested sample from 2008 of Nesta Carter's was found to have traces of the banned stimulant methylhexaneamine, hence strip of the title they won.
Carter has said he will appeal to the Court of Arbitration for Sport.
The 30-year-old Bolt fired his team of international 'All Stars' to victory in the inaugural Nitro Athletics Series in Melbourne last week.