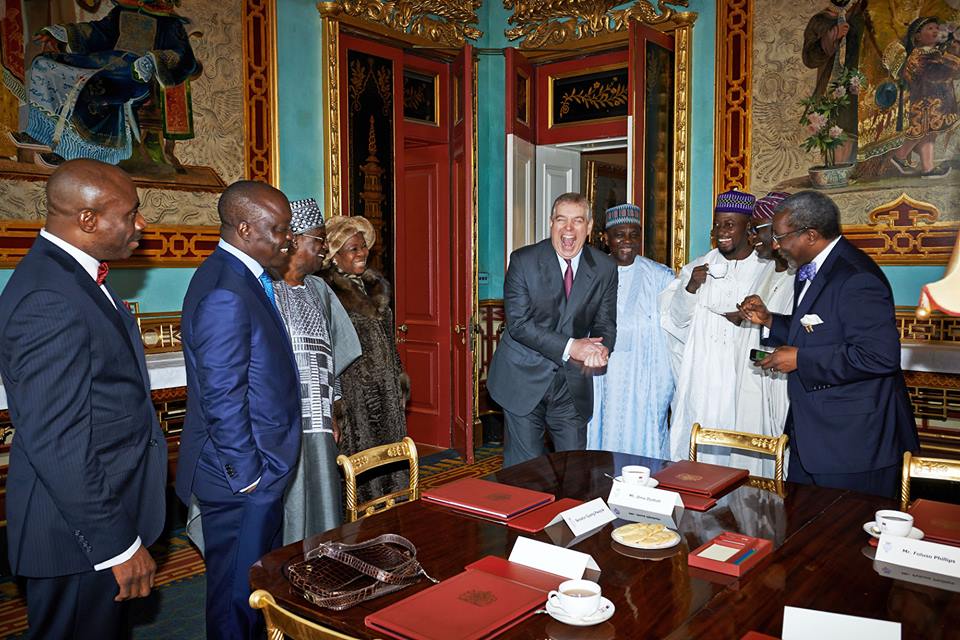 Former Nigeria's President, Chief Olusegun Obasanjo and over 18 Heads of State and Government, as well as over 500 leaders from business and society are expected at the 3rd Commonwealth Africa Summit 2016 from the 14th – 16th March in London, United Kingdom under the theme: Shared Prosperity, Mutual Security. www.commonwealthafrica.com
In its 3rd year, The Commonwealth Africa Summit will convene Heads of Government, senior ministers, public sector leaders, the private sector, global investors,leading entrepreneurs, Africans in Diaspora, Stock Exchange Executives,Security sector professionals, Diplomats, senior executives and other stakeholders from across Africa and the Commonwealth in one place to discuss trade and investment, Power Generation in Africa, business and investment opportunities, counter terrorism, women's empowerment, infrastructural development, Exploring mineral resources potentials, security and development –with special emphasis on Africa and will build on the inaugural programme held in March 2014 in London.
Under the theme: Shared Prosperity, Mutual Security, the Summit will explore increased collaboration between the Commonwealth economies in Africa, Asia, Australia,the Middle East and the Americas in order to promote global economic development and map shifting patterns of co-operation between these economies and those of the mature industrialized countries
The Summitis designed to provide a space for high level dialogue between business and government leaders from Commonwealth countries in Africa and their counterparts across the globe to provide a platform for Commonwealth nations from Africa to showcase investment opportunities to a wider business community while learningbest practices on securing their homeland and borderlines.
Other speakers confirmed to speak at the Summit alongside Chief Olusegun Obasanjo and other Eminent Commonwealth leaders includes British Peer Baroness Flather; Dr. Shirin Sharmin Chaudhury,Speaker of the Bangladesh Parliament; Clive Carpenter, Vice Chairman Business Council for Africa; Dr Caroline Harper OBE, CEO Sight Savers Global; His Imperial Majesty Ooni of Ife Ojaja II; Michael Lake CBE Director, Royal Commonwealth Society; Clive Harridge Secretary General, Commonwealth Association of Planners; Professor Emmanuelle Auriol PhD,Professor of Economics, Toulouse School of Economics, France; Ben Burgers, CEO Microgrid USA; Matthew Brady, Doctor without Borders USA; H.E Mrs Onari Duke, Country Director – Empretec UNCTAD, Nigeria; Mr.Tonye Cole, Chief Executive Officer, Sahara Group; Mr. Audu Ogbe, Nigeria's Minister of Agriculture; Donald Duke, Former Governor of Cross River State, Nigeria; Mr. IfieSekibo, CEO/MD Heritage Bank Plc; Dr. Mrs. Mary Manzo, Public Speaker, Environmental Activist & Chief Executive Officer, Mary Elika Foundation; Eoghhan Mackie – CEO Challenges Worldwide; Madeleine F White – Director of Impact, Challenges Worldwide and over 30 other Speakers/Panelist from across the Commonwealth.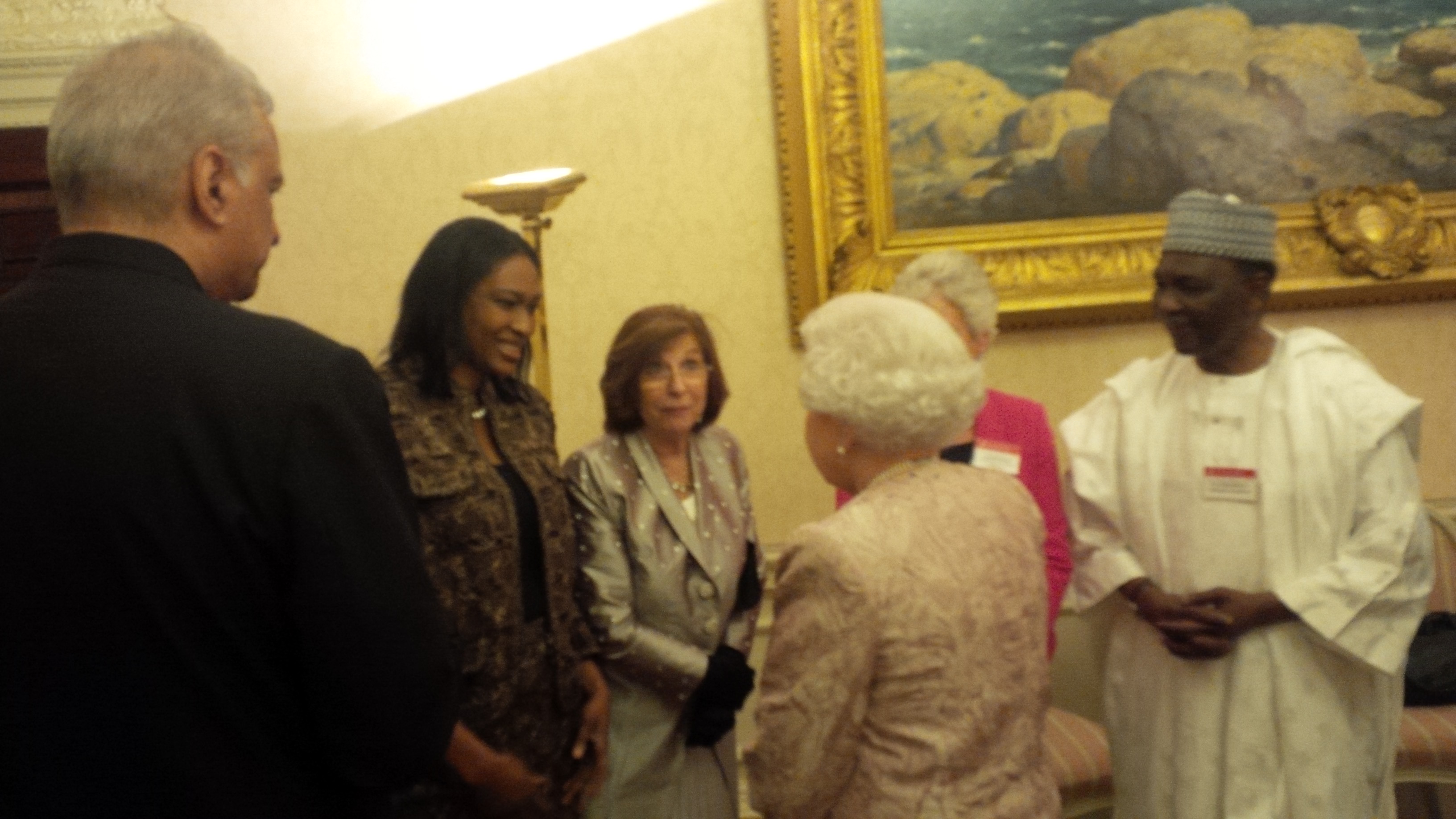 The Wreath Laying Ceremony at the Memorial Gate as a mark of respect to the fallen Africans who died in the two (2) World Warswill mark the opening of the Summit. The Wreath laying ceremony is customarily attended by distinguished Commonwealth leaders and former Prime Minister John Major, among other dignitaries. Guests will later converged at the Westminster Abbey to attend the Commonwealth Day Observance Service in the presence of Her Majesty, Queen Elizabeth 11 and the Duke of Edinburgh, senior politicians, High Commissioners, Commonwealth dignitaries and over two hundred VIPs.
This year's summit will feature an "Investment Pitching" session during which registered countries and States will be given the opportunity to make investment pitches to communicate metrics and aspirations to potential investors. Plenary sessions have been incorporated into the summit which will allow influential leaders to debate general issues of primary interest to participants with Speakers sharing their views and debate what efforts to be employed in unlocking the opportunities and achieve successful outputs for Africa.
Some of the Panel topics featured are Powering Africa, Meeting Africa's Infrastructural Challenge, Financing Development in Africa, Leveraging our Shared Commonwealth Heritage, Tackling Future Threat to Peace and Security in Africa and other parts of the Commonwealth, Increasing Commonwealth Impact in Sub Saharan Africa, From Victims to Agents of Change: Women and Girls as Stakeholders in Counter terrorism, Increasing SME's capacity to solvethe continents food and employment challenge, and Making SDG a Reality in the Commonwealth.
The Summit will also feature a VIP Dinner and Award Gala to celebrate Commonwealth African heroes and honouring African luminaries and other exceptional Commonwealth leaders, leaders who have shown exceptional imagination, foresight or resilience in a number of key fields – especially leaders that have reversed trends, shaken of traditional limitations, and acted as an example and inspiration to others.