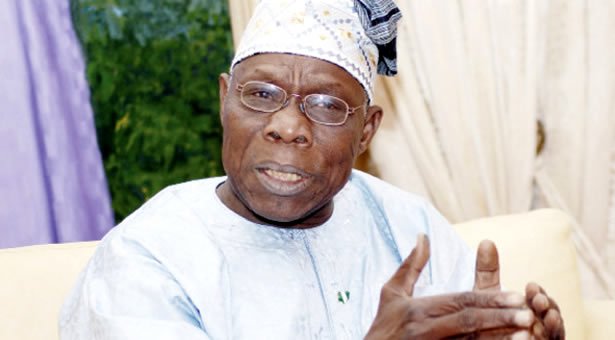 Nigeria has been blessed with politicians abundantly (some of you wouldn't see this as a blessing), but we are sadly cursed with a dearth of technocrats in government. The word technocrat should be seen here within the boundaries of anyone who has a degree in economics or finance, policy-making, and development. 
In every election cycle, we are presented with a veritable recycling of politicians who have contributed one way or the other to the level of decadence this country has had to wallow in. The billions of dollars stolen in the power sector, the unending fall in the standard of education, the padding of the budgets are mostly the manifestations of what our politics has grown into.  While there is no law stopping a politician from running for an office, I sometimes marvel at the complaints of voters few months after an election about how the government is not living to their expectations. What do you expect when you ask a goat to watch over your yam?  
A case in point is the make-up of the current administration. When it took the president six months to form a cabinet, people were hoping and wishing that he was taking his time so that he would be able to convince the technocrats he was head-hunting to join the administration. The cabinet announcement was the point many people started losing faith in the administration. Because if Dr Akinwumi  Adeshina was leaving the country for a greater responsibility in the African Development Bank, you expect his replacement to be someone who would be eager to fill the vacuum at least. 
In more developed countries, the tilt of their leadership used to be towards people with a military background. However, things started to take a new turn from the 1970s. At the mid-1970s, roughly one in every heads of government qualified as a technocrat, and today, this has risen to between 30 to 40%.
Technocrats are trained to enact policies consistent with their training. This is why when some sensible politician wants to run for an office, he is advised to pick a technocrat as a running-mate if he is not equipped with the Midas Touch. Technocrats usually govern differently from politicians. They are known to have a community of former students that help them network easily and find solutions to problems. And like Dr Okonjo-Iweala had shown, the international community are more willing to work with technocrats when you have them in government.   It was only when Dr Okonjo-Iweala came into the picture that Nigeria got a debt relief and many international agencies saw a need to partner with the country because her face said something about a departure from the past.
Another beauty of running a government of technocrats is that to them expertise and objectivity matter and not venal politics that politicians are known for. In the battle for what should be done to stop the barbaric decimation of fellow Nigerians in Benue state, a technocrat, for example, will be looking at the issue at stake from the standpoint of climate change and insecurity, while the politicians will look at it from the telescope of tribalism and what you have in the babel of noises today.
So when next we hear a politician like President Obasanjo talking about building a third force to sweep away the All Progressive Congress and to puncture the umbrella of the Peoples Democratic Party, we should ask if he is presenting us with his friends that should be sharing the same fate as the James Ononafe Ibori of this world or he is backing a Tony Elumelu, an Oby Ezekwesili, or an Akinwumi Adeshina, a Toyosi Akerele, and the many worthy Nigerians who have followed the creed of our national anthem, ' to serve with heart and might'.
Mmerenu Yagazie is a public affairs analyst, and wrote from Lagos.
—
Would you like to be receiving ALL Elombah.com news links 'On The Go' on WhatsApp Or Telegram?  If yes, please provide us your Telephone number via publisher@elombah.com or sms/inbox +2349050382526 and you are ready to go!
© Copyright 2017 www.elombah.com; unless otherwise indicated, all images are courtesy of Twitter; send eyewitness accounts/reports/articles to publisher@elombah.com; follow us on twitter @Elombah; like our Facebook page: Elombah.com; join us on WhatsApp HERE
For adverts & inquiries, call +447460770987, +2349050382526