Obaseki loyalists obtain nomination form for him [update]
A group of loyalist cutting across various sectors of Edo State, Obaseki Mandate Forum (OMF), on Wednesday, obtained nomination forms for the re-election of Godwin Obaseki in Edo state.
The move came coming barely hours after Pastor Osagie Ize-Iyamu, picked his nomination form for the All Progressives Congress (APC) Governorship primary slated for June 22, 2020.
Speaking, the group said that this officially signifies Edo States people's intention ask the Governor to contest the Edo State Gubernatorial election.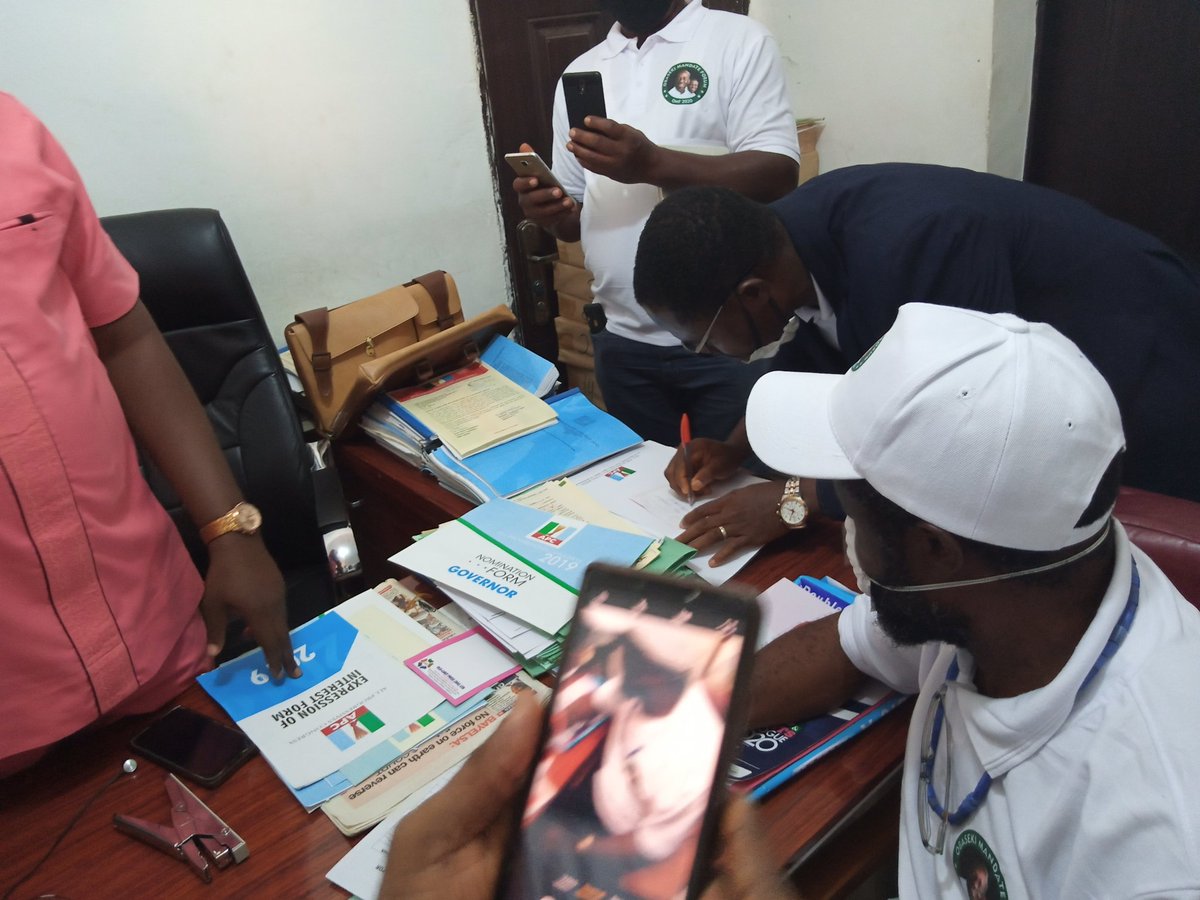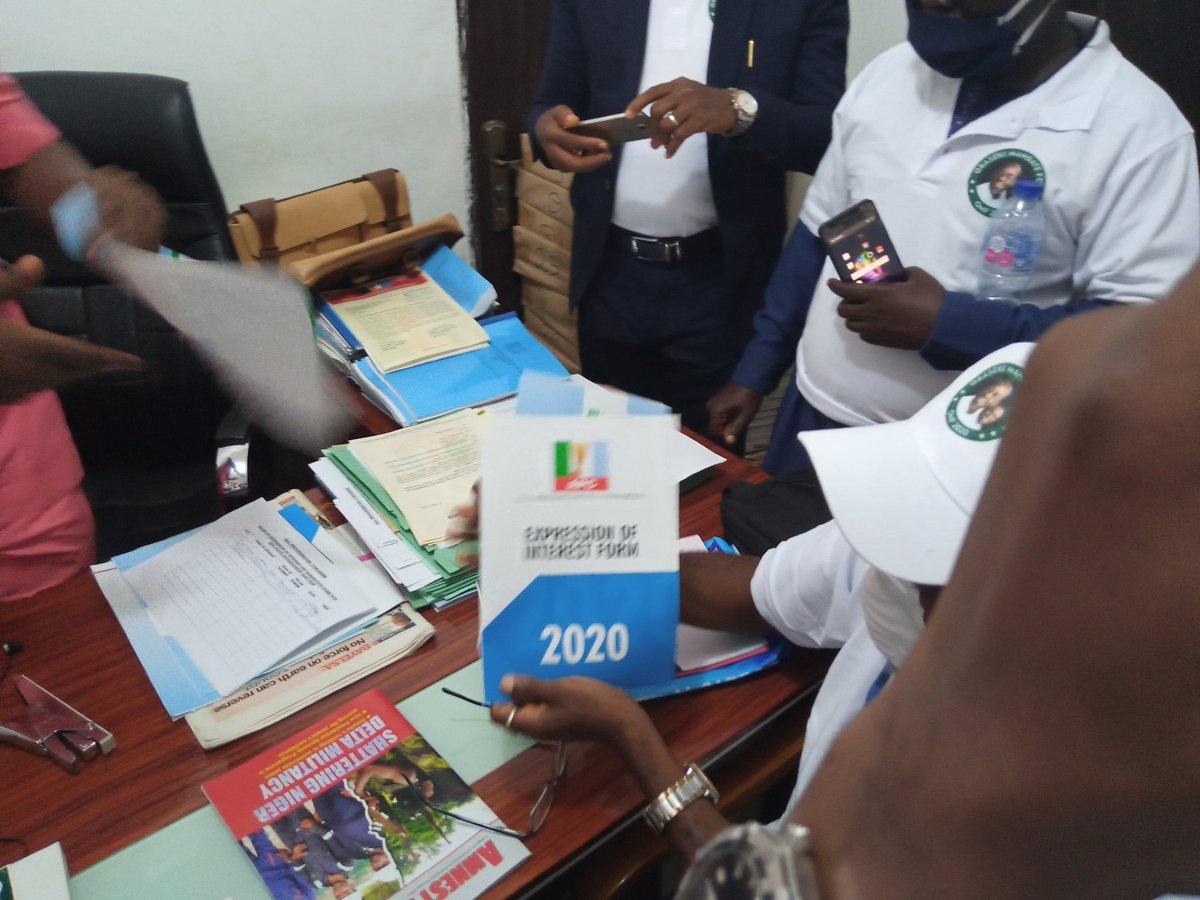 In a key note address, the National Chairman of Obaseki Mandate Forum FCT, Mr. Nathaniel O. Momoh, stated that picking this form for the governor signified a vote of confidence passed on the Governor and his administration by peace loving people of Edo State.
The form was picked up exactly May 27, 2020 at the National Headquarters of All Progressive Congress. Party faithfuls and Godwin Obaseki's loyalist were at hand to witness the event.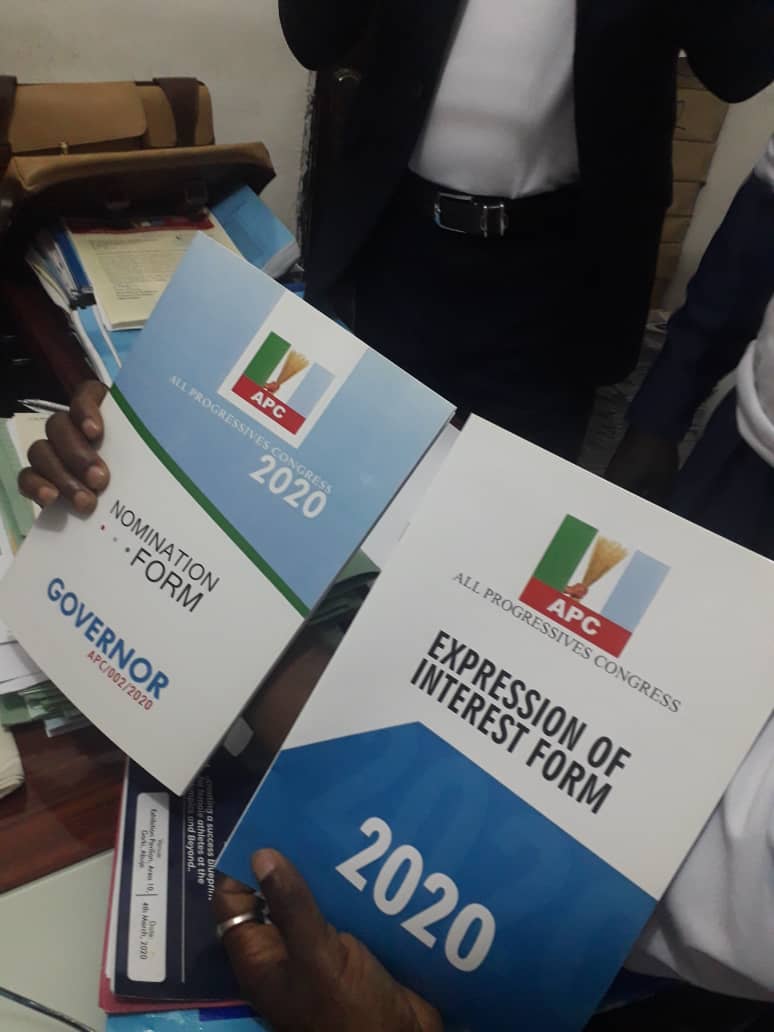 Mr. Momoh said: "With this it is clear that the governor is set to make a return to Osadebey house for another 4 years to continue his developmental strides."
Watch video: