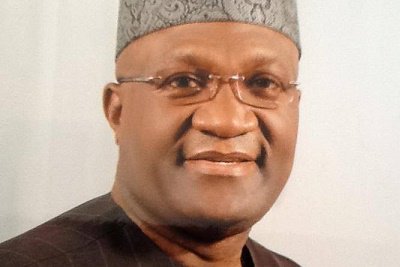 The Apex Igbo organisation Ohanaeze Ndigbo is set to give Ndigbo proactive leadership henceforth. 
The President General of the body Barr Nnia Nwodo stated this in the second National Executive Committee, NEC meeting of the organisation held at its National Secretariat in Enugu on Tuesday, 28th February, 2017.
The meeting attended by virtually all National EXCO members x-rayed so many issues including funding, constitutional review, affiliations, pro-Biafran agitations, the issue of the Youth and Women wings of the body, economic development of Igbo land, constitution of standing and ad hoc committees of the body to get Igbo talented persons involved in running the body, relationship with Igbo Governors and other Igbo groups and organisations etc.
At the end, wide range decisions that will strengthen the body were taken. These decisions will be given full public trajectory by the President -General and his team and the effects begin to percolate to Ndigbo soon.
Also the Website of the body will soon be in place so that all Igbos all over the world will make meaningful contribution to the programmes of the body.
As stated earlier, all Igbo organisations and groups all over the world should supply their details and contacts to Ohanaeze Ndigbo headquarters No. 7 Park Avenue, GRA, Enugu, so as to be keyed in into the activities of the Apex Igbo body. 
Note, every Igbo man and woman all over the world counts and should contribute to the success of this new leadership. 
Your suggestions , input and challenges  will be invaluable
Chuks Ibegbu
National Deputy Publicity Secretary