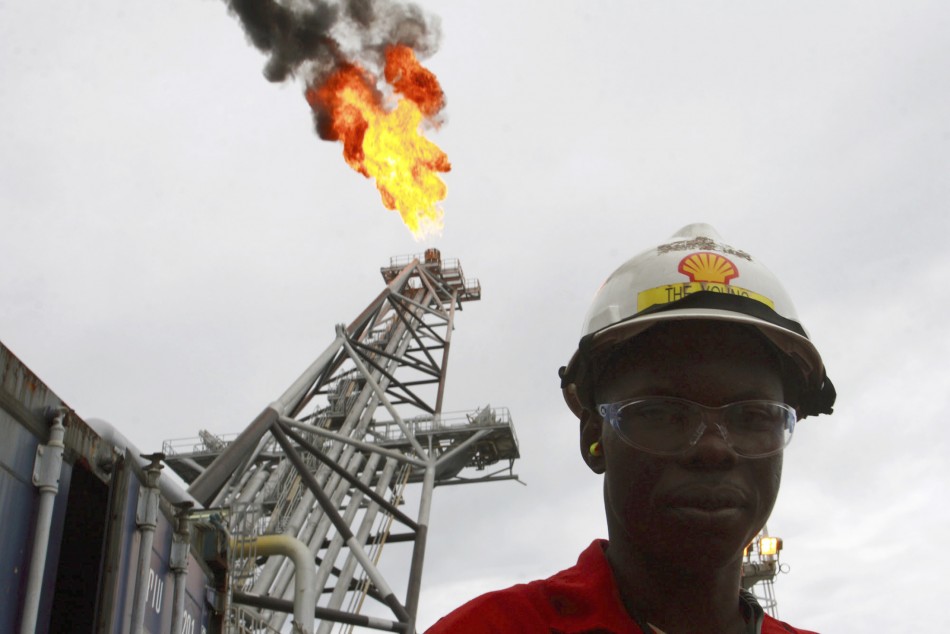 In the current season of oil glut, imagine a petroleum-dependent economy, one further constrained by an unrealistic currency peg to a resurgent US dollar. Oil prices have recently fallen to about $28 a barrel, a 13-year low. While the Naira has fallen to 300 against the dollar in the parallel market.
Oil-rich Nigeria may have run out of cards to play in its fight to maintain a fixed currency as the 18-month slide in crude oil prices gathers momentum.
Unlike Nigeria, Saudi Arabia can afford to put off its day of reckoning, cushioned by foreign exchange reserves of $640 billion, while Nigeria is down to its last $30 million in foreign reserves. Obviously Nigeria failed to save for the rainy day when oil price hovered around $110 per barrel.
2016 has already signaled it will be a difficult year: Naira falling, Oil price falling, inflation rising, Globe-trotting President off yet again to Dubai, His minister of finance sleeping; who will the ordinary Nigerian turn to for help?
Meanwhile, Iran has said it plans to increase oil production by 500,000 barrels per day now that sanctions have been lifted under a nuclear deal with world powers.
Analysts say the decision is likely to bring down the price of oil further in the world market. With the lifting of the sanctions taking centre-stage, the UAE's energy minister said in Abu Dhabi on Monday that any extra supply of crude oil would "harm the market."
Roknoddin Javadi, Iran's deputy oil minister, said his country is determined to retake its market share, which collapsed after the sanctions were imposed in 2012. His comments were posted on the ministry's website on Monday. Iran used to export 2.3 million barrels per day but its crude exports fell to one million in 2012. 
Over the weekend, Nigeria's central bank lifted some of its restrictions on foreign currency transactions, permitting commercial banks to accept foreign currency deposits, a practice halted last year. In turn, commercial banks have allowed customers to transfer foreign funds abroad.
The move came after the Nigeria's currency, the naira, fell to more than 300 against the dollar in the parallel market, a far cry from the official rate of 197-199 to the US unit. The central bank did itself no favors in its quest to prevent a widening of the gap between the official and black market rate last week, when it halted direct sales of foreign currency to non-bank institutions, further restricting the circulation of dollars in a hard-currency starved economy.
In the meantime, Nigerian equities dropped the most in more than a year to enter a bear market as Brent crude prices plunged.
The Nigerian Stock Exchange All Share Index fell 4.1 percent to 22,550.83 by the close in in Lagos, the lowest level since July 2012. The measure is down more than 21 percent since the previous peak on Dec. 31, the worst performer among 93 global indexes tracked by Bloomberg this year.
Central Bank of Nigeria Governor Godwin Emefiele has been summoned to the country's senate on Tuesday, to explain the reasons behind the weakness in the currency.
He may have other things on his mind. Inflation rose to an annual rate of 9.6% in December from 9.4% a month early, in part due to a jump in the price of fresh food, much of it imported, and paid for with freshly-devalued naira.
Inflation has exceeded the central bank's target range of 6-9% for months, raising the prospect of a rate hike when the central bank's monetary policy committee gathers next week. Higher rates couldn't come at a worse time. Gross domestic product expanded by a year-on-year rate of 2.84% in the third quarter, which barely outpaces the country's population growth. Growth topped 6% in the same period a year earlier.
Another fallout of the plunging oil price is that is is scaring investors away, made worse by there being "no clarity on the exchange rate''.
Nigeria watchers are thus asking: is the day of reckoning finally here for a country that frittered hundreds of billions of oil dollars away during the past decades?
elsdaniel@yahoo.com
---
---
DISCLAIMER

: Opinion articles are solely the responsibility of the author and does not necessarily reflect the views of the publishers of ElombahNews!
---
Would you like to be receiving ALL ElombahNews links 'On The Go' on WhatsApp Or Telegram? If yes, join us here on WhatsApp or Telegram, or provide us your Telephone number via publisher@elombah.com or sms/inbox +2349050382526 and you are good to go!
---
DOWNLOAD ElombahNews mobile app here
---
Send eyewitness accounts/ reports/ articles  to publisher@elombah.com; follow us on twitter @ElombahNews; like our Facebook page ElombahNews 
---
For adverts & inquiries, call +447460770987, +2349050382526