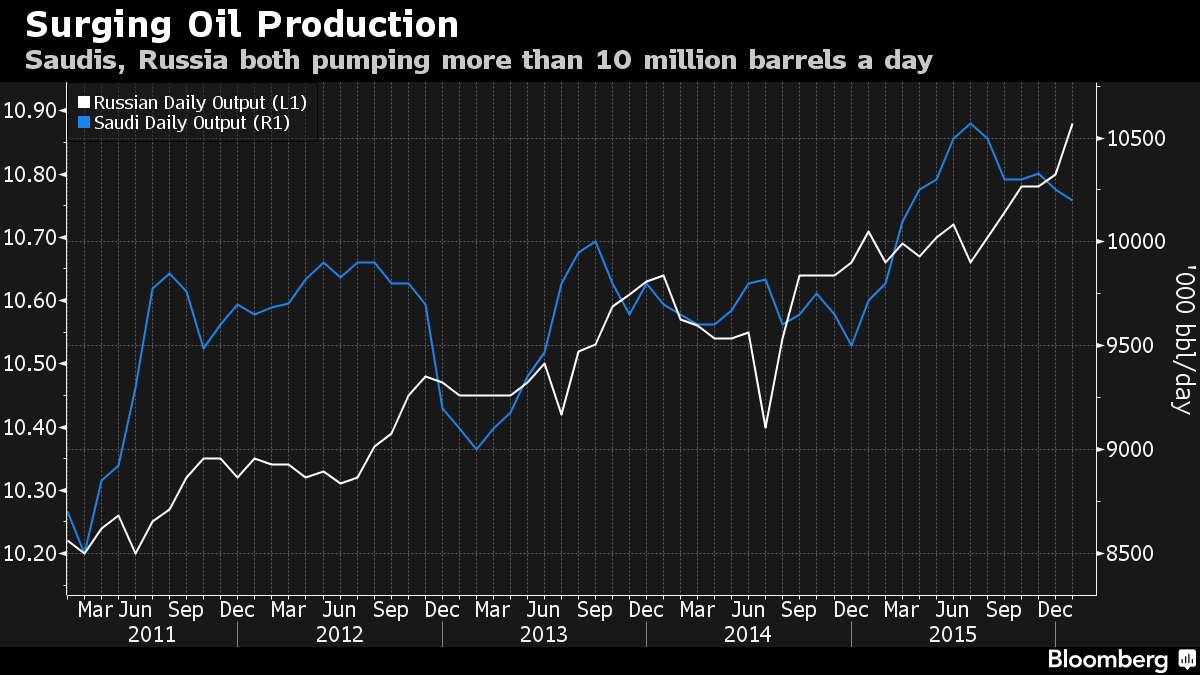 Crude oil prices flipped on Friday reversing falls in the morning into afternoon gains as traders closed short positions and strong U.S. gasoline demand supported the market.
Brent crude futures LCOc1 were trading at $35.44 per barrel at 0816 GMT, up 15 cents from their last close and an intra-day low of $34.73 a barrel. U.S. West Texas Intermediate (WTI) crude futures CLc1 were up 26 cents at $33.33 a barrel and up from a low of $32.76.
Traders said that the rises were driven by short positions being closed ahead of Brent's expiry next week and by strong demand for gasoline in the United States.
"It comes more from the technical side of closing positions because of the Brent expiry on Monday," said Daniel Ang, analyst at Singapore's brokerage Phillip Futures.
U.S. crude was supported by strong gasoline demand as inventories fell last week for the first time since early November.
"The idea that gasoline demand is actually rising suggests that perhaps the lower prices of crude are actually prompting a greater usage of this product (gasoline)," said Vyanne Lai, oil analyst at National Australia Bank.
In Asia, there are additionally expectations for increasing jet fuel demand.
"We are very confident that we will continue to see a double digit growth in civil aviation industry in China," said Meng Fanqiu, chief executive of Singapore-listed China Aviation Oil (CNAO.SI) during a briefing late on Thursday, adding that this growth would be driven by the construction of new airports and the introduction of new international routes to and from China.
Despite strong demand for some refined products, analysts said that the general crude supply overhang that has pulled down prices by 70 percent since 2014 is likely to persist for most of this year.
Adding to a glut of 1 million to 2 million barrels of crude being produced in excess of demand every day, Iran is hoping to increase its crude exports by 1 million barrels per day (bpd) within the next year after international sanctions against it were lifted in January. The sanctions had cut Iran's exports by more than half from a pre-sanctions peak of almost 3 million bpd in 2011.
In the longer term, however, analysts expect oil prices to rise again.
Investment bank Jefferies said that "the current oil price is unsustainable" as "supply will respond to this low investment, and declines across most of the important non-OPEC producers, led by the U.S., should set the stage for an oil price recovery in 2H16."