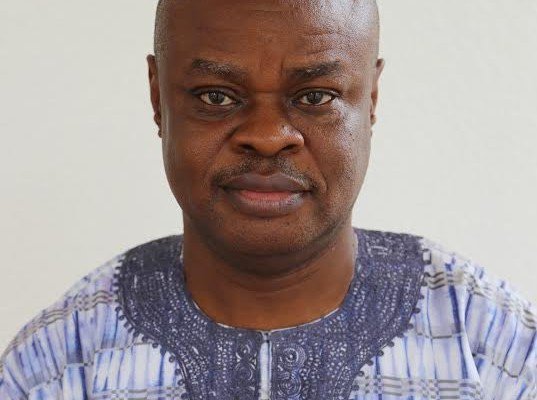 When I got an SMS from a State House staff on Sunday afternoon with a terse message, "afternoon Sir, we just lost Mr. Abuah", I nearly froze. 
When I called the person and she was crying, I also could not hold back my tears. 
Presidential spokesman, Mr. Femi Adesina could not have put it any better, when, in announcing the death of Mr. Onuorah Justin Abuah, known simply as OJ, he wrote: 
"His many colleagues, friends and admirers will fondly remember him as the man behind several presidential statements and speeches; 
"And he demonstrated a rare sense of calmness and candour in service".
With 30 years working experience in public communications at Nigeria's seat of power, OJ, who died on Sunday at age 57, had considerable expertise in writing, editing and information management. 
He also had requisite managerial skills and experience from several years of assisting in the running of the State House Media Department, managing the over 100 strong State House Press Corps and serving as a member of the State House Top Management Committee.
The late OJ read Mass Communications at the University of Lagos and graduated in 1981. 
After completing his NYSC primary assignment at Radio Kwara, Ilorin where he worked as a writer, News & Current Affairs Department, he joined the News Agency of Nigeria (NAN) in 1983 as a Reporter/Sub-Editor, before he was posted to the State House in December 1986 as a Senior Information Officer. 
He would later rise through the ranks (Principal Information Officer, Assistant Chief Information Officer, Chief Information Officer, Assistant Director, Deputy Director) until he became the Director of Information in January 2014, all in the office of spokesman to Nigerian leader.
In working under eight leaders of our country (former and current), OJ assisted 12 spokespersons: 
– Chief Duro Onabule, 
– Mallam Mohammed Haruna, 
– Mr Emma Agu, 
– Chief David Attah, 
– Dr. Doyin Okupe, 
– the late Mr Tunji Oseni, 
– Mrs Remi Oyo (also now of blessed memory), 
– this reporter (Olusegun Adeniyi), 
– Mr. Emma Niboro, 
– Dr Reuben Abati and,
– Mr. Adesina/Mallam Garba Shehu. 
And I doubt if any of us can have a bad word to say about OJ. He was a thoroughbred professional and a good man.
My own case was peculiar. 
I had a special relationship with OJ dating back to the early nineties when I was a State House Correspondent during the military era and he took me like a younger brother. 
A very reserved man with an incredible sense of humour, especially when among people he trusted, OJ had given me a "present" on my first day as presidential spokesman in June 2007. 
He handed back to me my old (1992) State House Correspondent ID Card. 
It was OJ's way of reminding me where I was coming from so that I would not get carried away. 
Despite that, he did not only give me the respect my office deserved, he was also very supportive of me throughout my stint at the Villa.
I pray God to grant his lovely wife and three brilliant sons the fortitude to bear this painful loss.
The Verdict by Olusegun Adeniyi, Email: olusegun.adeniyi@thisdaylive.com