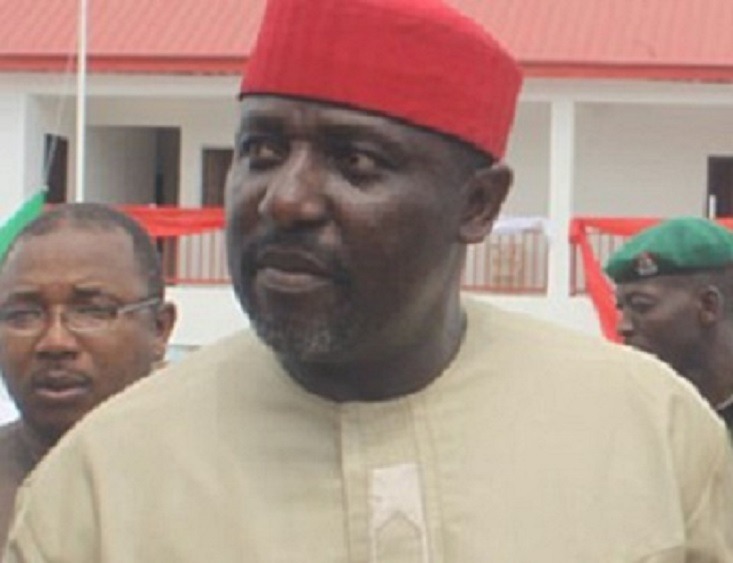 I have carefully listened to various arguments regarding the on-going demolition of properties in Owerri, the Imo state capital. 
I have also watched with keen interest the imbroglio that has erupted in the State over the planned relocation of Ekeukwu Owerri Market from the Present Location in Owerri Municipal to another local government area (Mbaitoli LGA).
I have come to a very sad and painful conclusion that both Governor Rochas Okorocha and the masses, including the so called political leaders in the state should be blamed for all that is happening in this regard.
At this point, I will plead with the reading public to carefully follow me in this journey. 
This is because some of my global audience complains that my articles are always too long, although they are very interesting write-ups. 
Mind you, I am not here to throw stones are Governor Okorocha, neither am I here to question his wisdom in deciding that Owerri main market (Ekeukwu Owerri Market) must be relocated and that buildings must be demolished in his quest for urban renewal.
My job here, as a Patriot, is to bring pertinent issues on the scale and thereafter allow the public and Government to weigh and judge. 
The on-going demolition in Owerri has attracted both condemnation and commendation. 
Condemnation because there is no genuine and convincing reason(s) from Governor Okorocha on why buildings (mostly storey buildings) should give way for the expansion of roads, in the following areas in the state capital.
MCC/URATTA ROAD (2) MBAISE ROAD (3) AMAKOHIA/ORLU ROAD (4) OKIGWE ROAD (5) RELIEF MARKET/NWATURUOCHA ROAD (6) CHERUBIM JUNCTION AND ALADINMA ROAD.
I say this because these were roads already rehabilitated by Okorocha during his first tenure five years ago in 2011, and the roads in question are still in good condition. 
Former Governor Dee Sam Mbakwe actually built these roads 35 years ago, and they were solidly built. 
Governor Okorocha merely recoated them with Asphalt which is not a bad idea. 
Then suddenly the crazy idea of road expansion came on board. 
Perhaps, Okorocha is worried that roads in Owerri are always over congested and full of vehicular traffic jam, and therefore came to the conclusion that the only solution to open up the roads, have to be its "expansion". 
In carrying out these expansion roads project, notable buildings have been pulled down. Honestly, this is where I am worried.
Let me be clear here: if Okorocha is removing shanties, Kiosks, containers, and other illegal structures in order to expand the roads, then he has my support and commendation. 
Unfortunately, properties being pulled down are the ones that had approvals from the appropriate authority in the state, before they were erected. 
Again, the state government never got authorization from the Imo State House of Assembly to carry out the on-going demolition exercise. 
This clearly makes Okorocha's ambitious road expansion project an illegal one. 
Perhaps, that is the reason why OCDA (OWERRI CAPITAL DEVELOPMENT AUTHORITY) has refused to join in the demolition madness. 
And I stand to be challenged.
Nevertheless, it is worrisome to notice that our so called political and religious leaders have refused to call Governor Okorocha to order. 
None of them have said anything tangible concerning the on-going demolition in the state capital, except perhaps Captain Emmanuel Iheanacho. 
However, I see Iheanacho's condemnation of Okorocha's action as selfish. 
The political and business leader did not see anything wrong in the on-going demolition of buildings and fences belonging to other people, until bulldozers and caterpillars berthed at his Owerri mansion. 
That was when he woke up from his "sleep". 
Pronto, the amiable gentleman rushed to the court and obtained an injunction stopping Okorocha and Imo State Government from demolishing the fence of his property. 
Yet the bulldozers still did their work. 
Although many Imo citizens have condemned Okorocha for disobeying court order which barred him from "stripping" Iheanacho's mansion naked, I personally will not join them to condemn the governor in this particular aspect, and I have cogent reasons. 
When the demolition exercise started, no political leader in the state including Captain Emmanuel Iheanacho called for caution. Nobody advised against it. 
Nobody went to court to obtain injunction stopping Rochas from carrying out his actions against the masses. 
But as soon as Okorocha's bulldozers berthed at Captain Iheanacho's house, he woke up from slumber.