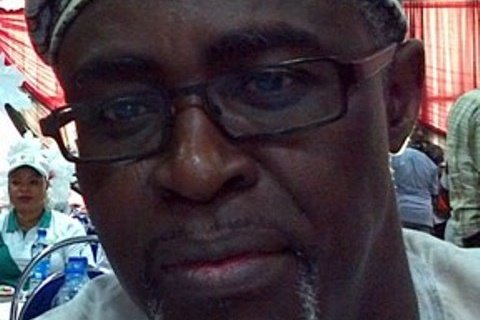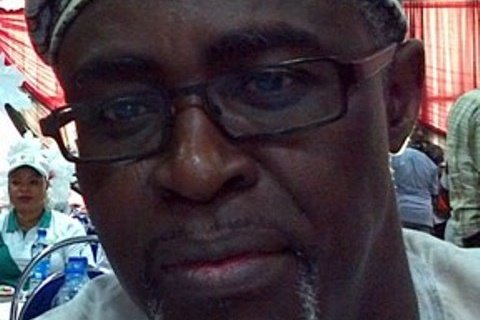 "Politics cannot be effectively played or carried out without money. Even in those ancient days when politics started, some form of money was involved. At least, money or forms of it, was used in moving from one place to the other. 
"In fact, people involved in moving from place to place playing politics, spent money to buy food in places outside their places of abode. 
"Again, money breeds corruption. The result of corruption is always money or money's worth. There is no corruption anywhere in the world without some benefit to someone. 
"And this benefit can usually be quantified in monetary terms. Thus, money, politics and corruption can be said to be bed fellows. 
"They are somehow interrelated. This relationship is quite apparent in Nigeria where corruption is said to have eaten deep into the fabric of the society. 
"The questions that may be asked, are: Has Nigeria always been involved in corruption? What role does money play if any, in politics and corruption in Nigeria? 
"How influential is corruption in Nigeria's politics? Is it possible for politics to be played in Nigeria devoid of money and corruption?" – Abstract of "Money, Politics and Corruption in Nigeria" – Bernard Oladosu Omisore, Journal of Public Administration and Governance, Vol. 3, No 1 (2013)
The Nigerian political mindset and landscape are changing, the problem is whether it is for the better or for worse. This is evident in the recently concluded Ondo State gubernatorial elections. 
But please, do not let us be lulled or deluded into thinking all was well a hundred, or even eighty percent with that election. Far from it!
But first, we must commend the Independent National Electoral Commission (INEC) for seemingly getting it right this time and doing a very good job considering the intimidating circumstance and the outgoing Ondo State Governor Olusegun Mimiko for his maturity in congratulating the victor and all the candidates for displaying rare sportsmanship in the history of Nigeria elections.
Prior to the election, at each of the parties' Primaries, we saw some desperation on the parts of the contestants; do-or-die politics; nasty name-callings and abuses; money-politics, and of course, the usual Nigerian political pastime and speculation of fanning embers of disunity within the parties.
It would serve the observers well to come out and tell us the election was free and fair (I seriously doubt this is any Nigerian election, as of now), peaceful (yes, apparently, I did not hear of thuggery, ballot snatching, intimidation, beatings, cutlass, and gun attacks, etc.) and smooth (all seemed to go well)
But we all know the hindering that the PDP candidate went through before he eventually got the ticket to contest, just mere days before the elections. 
This, let's be fair, must have greatly impacted on the performance of his party and the final results he got, as he had barely any time to campaign like the rest of his co-contestants. And what or who do we blame? 
First, his party, which was riven apart by the two factions with incessant court appearances and unintelligible and varying court orders. 
Secondly, the justice system of this country, which has once again proven its incompetence, bias and corruption.
Not a pretty sight or thought!
But my concern, despite all the above virtues of a peaceful, so-called, or doubtful free and fair election, is the money politics. 
The rampant and open buying and selling of votes by agents of the parties, with the main offenders being the PDP that currently controls the state and the APC that is in power at the federal level. 
Rumour abound that even the winning candidate's party was "spreading" so much money around to buy votes, it was mind-boggling. 
With this, I cannot but show my disappointment and disenchantment with Barrister Rotimi Akeredolu, SAN, (alias Aketi) the governor-elect, and his political party, the APC, assuming (and of course he will do a disavowal, if asked) that he knew what was going on – the blatant and open buying of votes.
Incidentally, the noted, respected, and debonair Barrister was at my church in Ibadan, two Sundays before the election as the Distinguished Guest of Honour (and he deserves this honour a hundred percent) of the Church's Harvest Thanksgiving Service. 
He made every attempt to attend, and though he came a bit late, the congregation used the opportunity to pray for his success at the polls. 
In fact, our Venerable Reverend was of the belief that Aketi has already won the election. I prayed for him too and believe he would win.
Now, for me, and for many other sincere and discerning Nigerians, we should not see this election as a victory for democracy alone; we should learn lessons from it, and improve on it. 
Again, I will not subscribe to the general trance that the election was not flawed. It was! 
The suspicion that money was used to buy votes (allegedly, but we all know this was true) has besmirched the result of the elections in my mind and eyes. 
I cannot accept that the election was not flawed with vote-buying accusations and rumours flying about. Financing politics is a good investment in Nigeria.